Carbon Black Handloomed Kani Pashmina Scarf - BURANO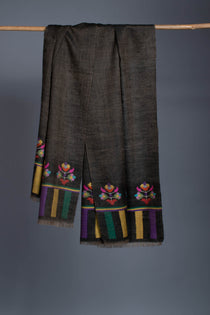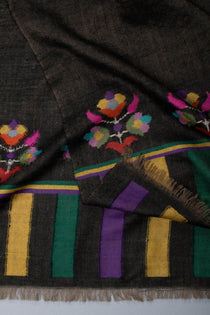 Carbon Black Handloomed Kani Pashmina Scarf - BURANO
Experience the understated elegance of our Carbon Black Handloomed Kani Pashmina Scarf. Skillfully handwoven with utmost precision, this scarf exudes a sense of sophistication and refinement. The rich carbon black hue adds a touch of allure, while the intricate Kani weave showcases the artistry of Kashmiri craftsmanship. Wrap yourself in the luxurious softness and warmth of pashmina, and let this exquisite scarf be the perfect finishing touch to any ensemble. Whether for a formal occasion or everyday wear, this handloomed Kani pashmina scarf is a true embodiment of timeless style and impeccable quality.
• Size : 70 x 200 cm / 28 x 80 inch / 0.77 x 2.22 yard
• Material : 100% pure Pashmina/Cashmere. (Authentic, has no mix of Viscose, Silk etc.)
• Weave : Medium Weave, Traditional Kani Weave, Woven on Wooden Handloom with Wooden Needles.
• Thread Count: Low
• Feel : Very Soft
Hurry! Only 0 Left in Stock!
Order in the next to get it by
You may also like