Seven Color Handloomed Jamavar - SCOTIA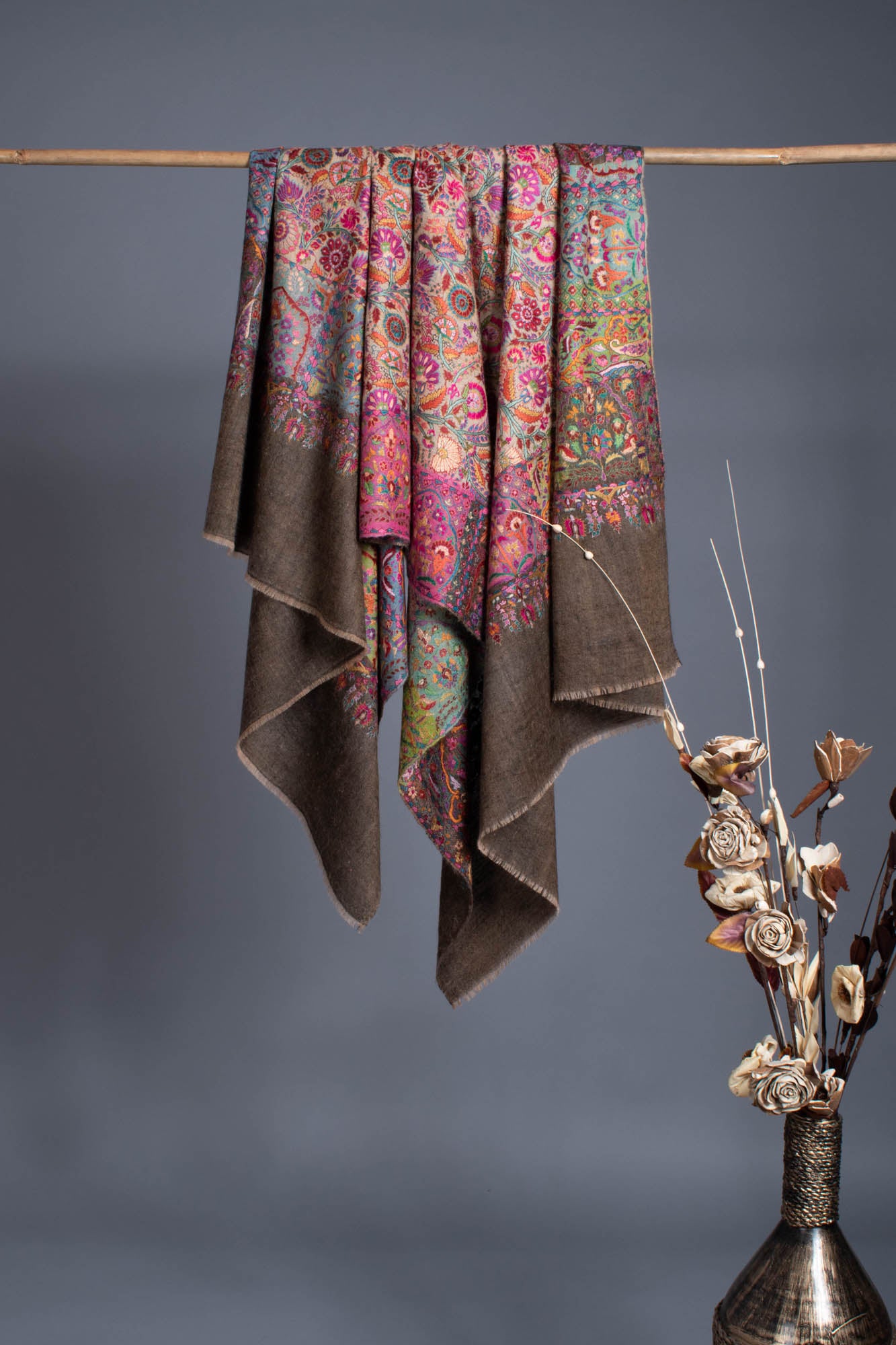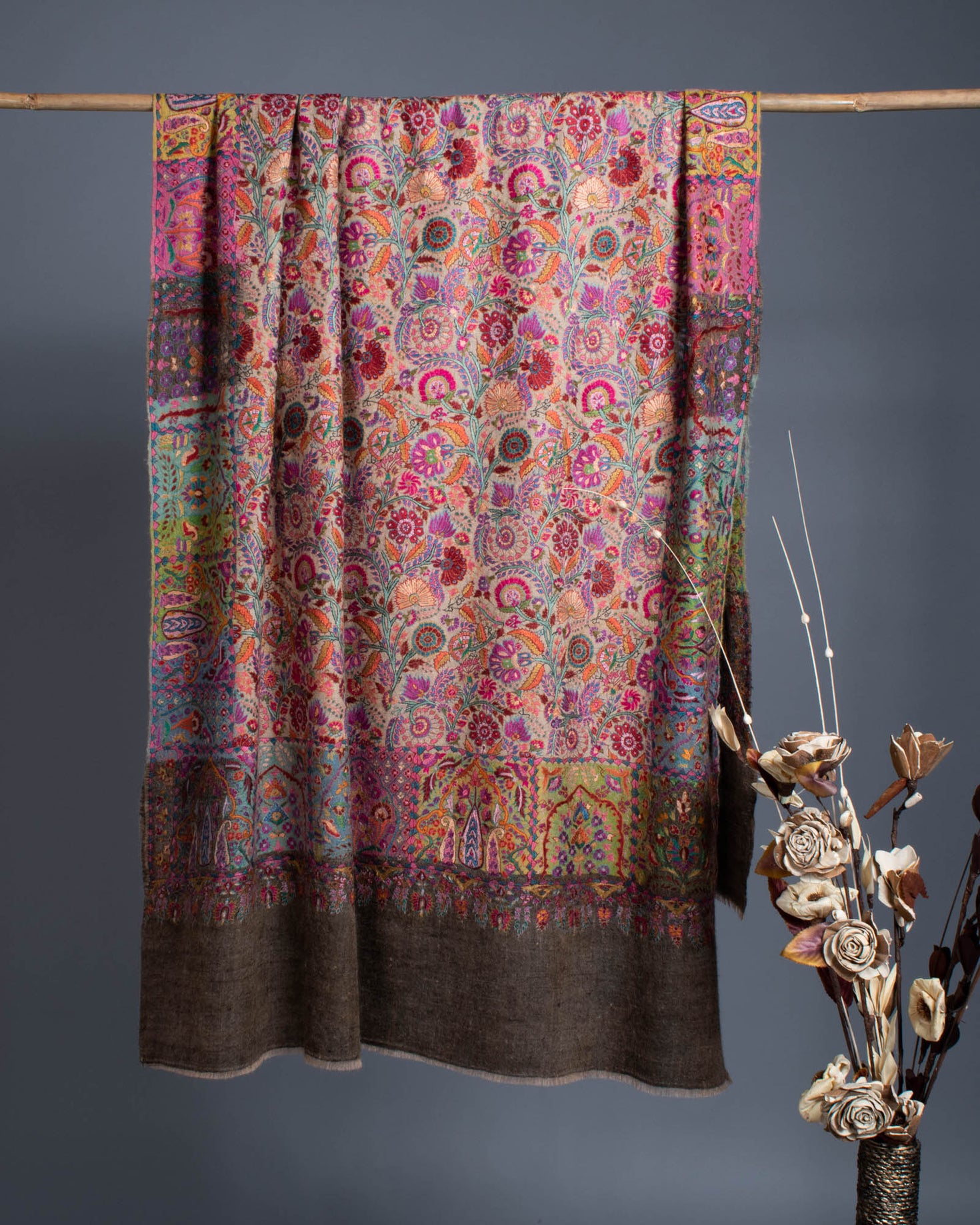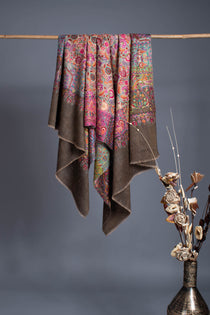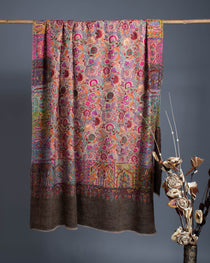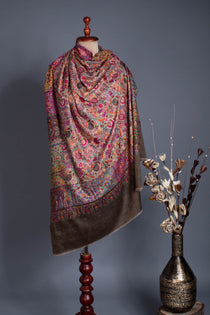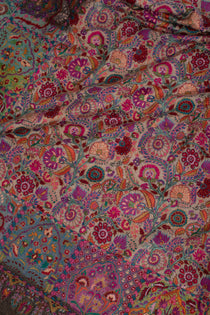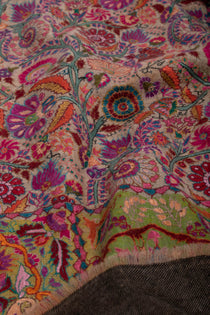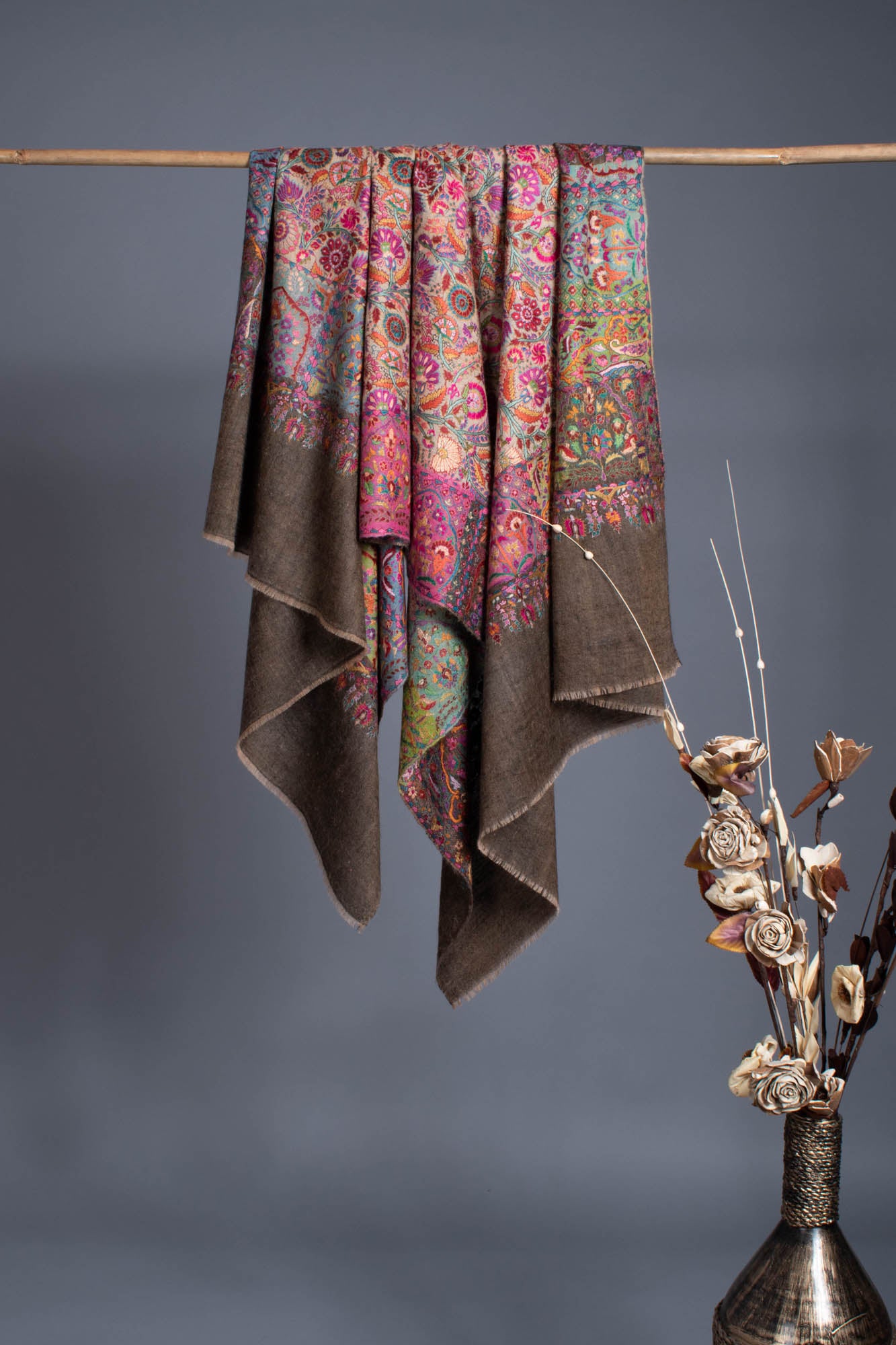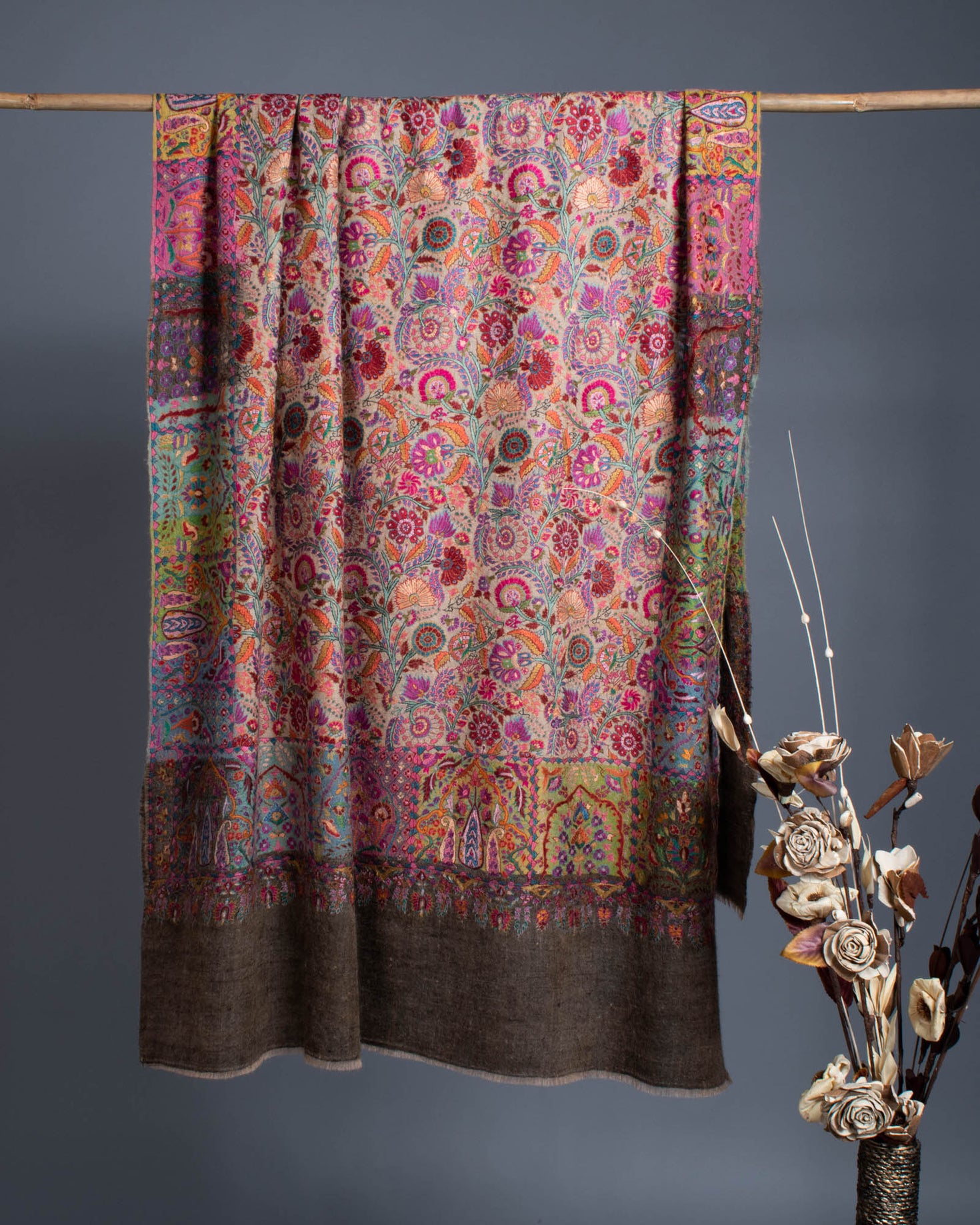 Seven Color Handloomed Jamavar - SCOTIA
Indulge in the enchanting allure of our 7 Colors Handloomed and Hand-Embroidered Pashmina Shawl – an opus of elegance that redefines the artistry of gifting. Crafted with unwavering dedication, each stitch tells a story of meticulous craftsmanship and heartfelt devotion.
This shawl is a symphony of colors, delicately interwoven by skilled artisans who infuse every thread with passion and mastery. As the loom weaves its magic, it brings to life an ethereal blend of hues, a kaleidoscope that mirrors the myriad emotions of a wedding day.
Intricately hand-embroidered motifs grace the surface of this masterpiece, portraying timeless symbols of love and unity. Each stitch carries the whispers of artisans who have poured their skill into creating a tangible representation of the bride's journey, making it a befitting wedding gift that resonates deeply.
Elevate the beauty of the bride with a shawl that is not just an accessory, but a sentiment – a token of your best wishes for her voyage into marital bliss. Adorned with elegance, this Pashmina shawl is a canvas that encapsulates the artistry of love and the poetry of tradition.
As she drapes it around her shoulders, she envelops herself in the embrace of a timeless legacy. The shawl becomes a celebration of her femininity, her strength, and her grace – a companion on her voyage into a new phase of life.
Gift her more than just a shawl; gift her an experience, a memory, and a piece of your heart. With our 7 Colors Handloomed and Hand-Embroidered Pashmina Shawl, you're not just offering a present; you're offering a cherished heirloom that will forever be intertwined with her most treasured moments.
• Size: 100 x 200 cm / 40 x 80 inch / 1.11 x 2.22 yard (Approx)
• Weave: Tight Weave, Woven on Wooden Handloom
• Thread Count: Medium
• Feel: Soft
Hurry! Only 0 Left in Stock!
Order in the next to get it by
You may also like