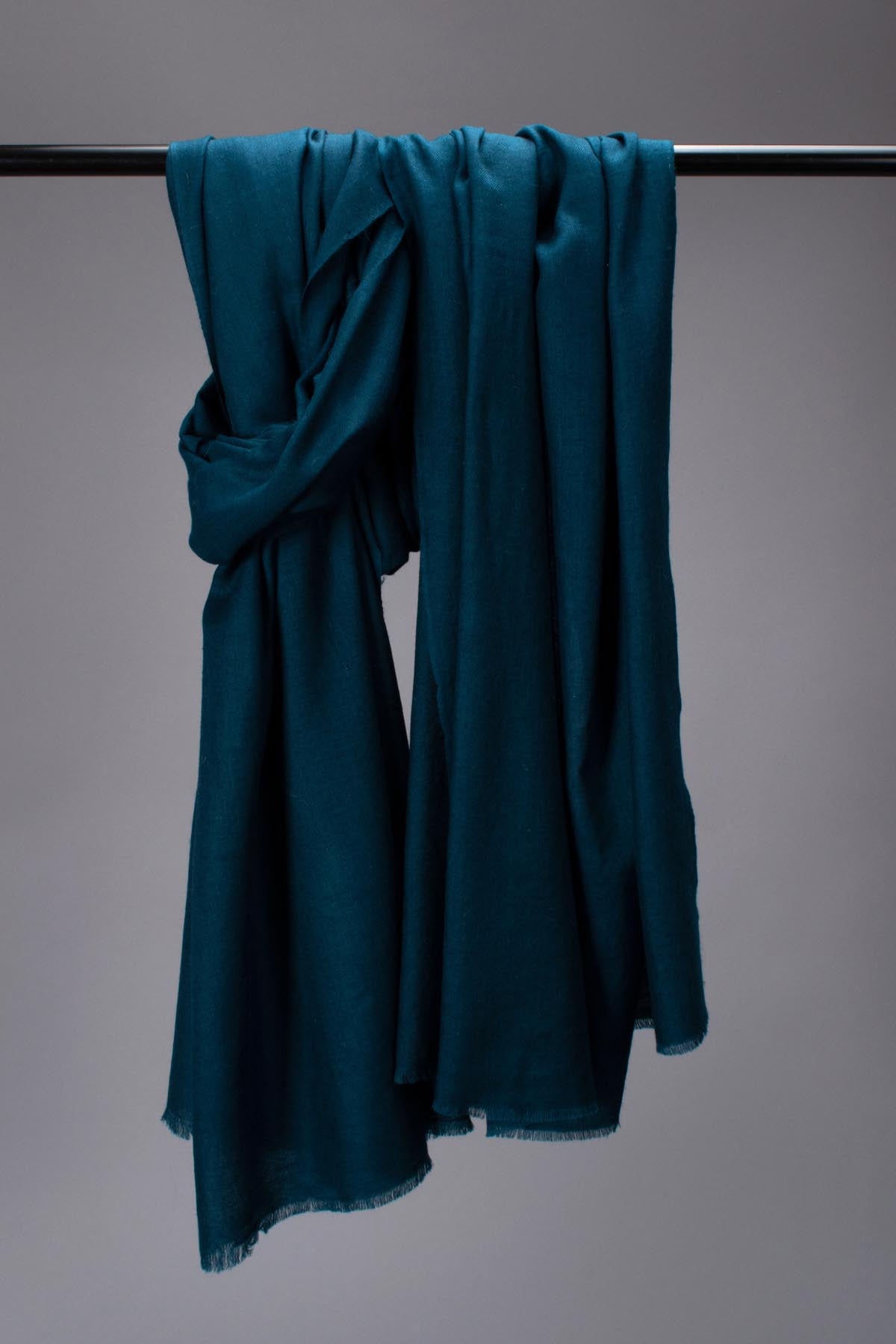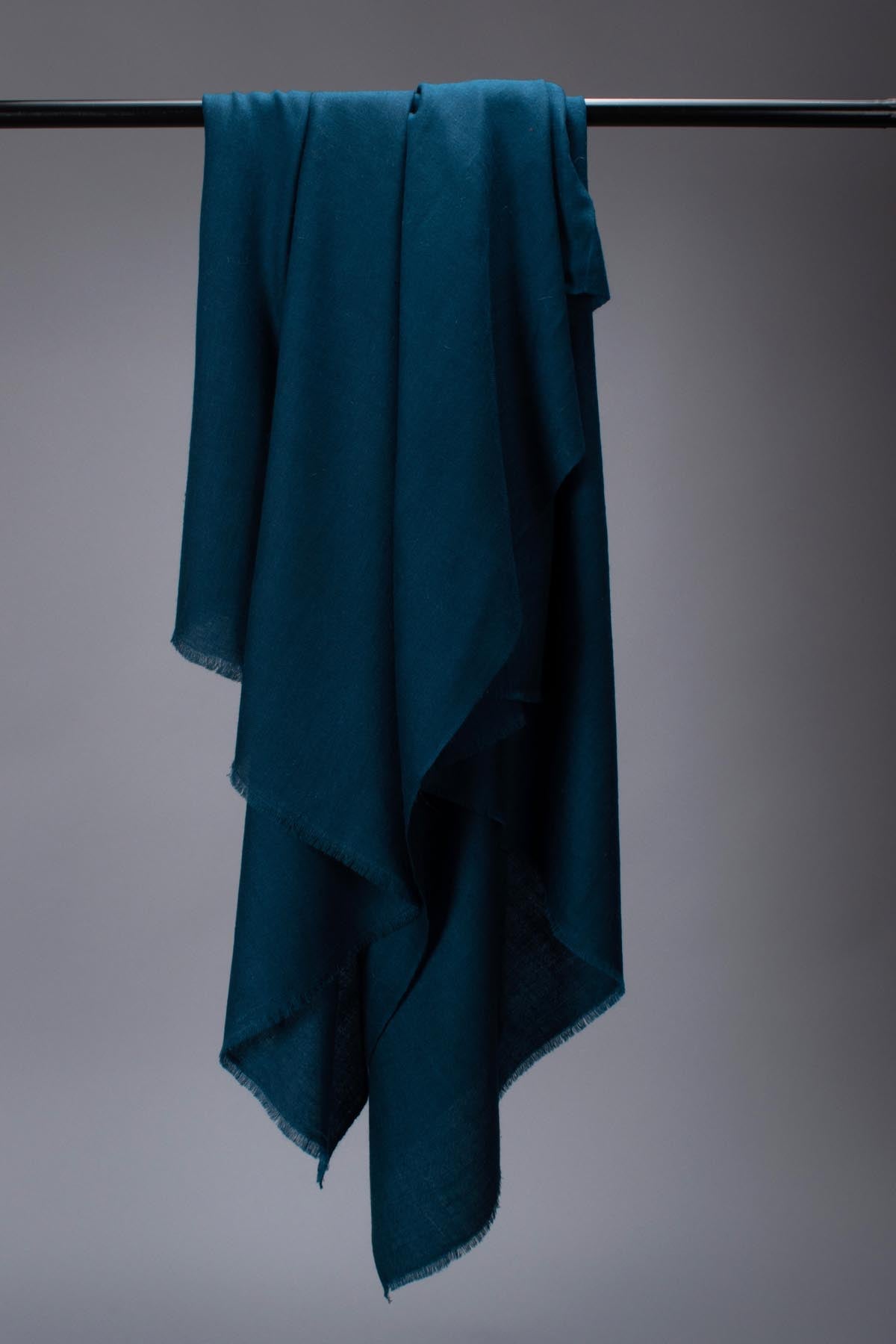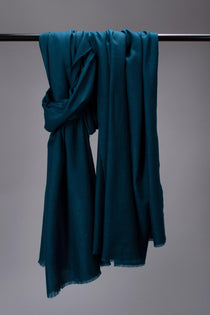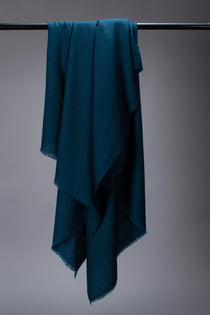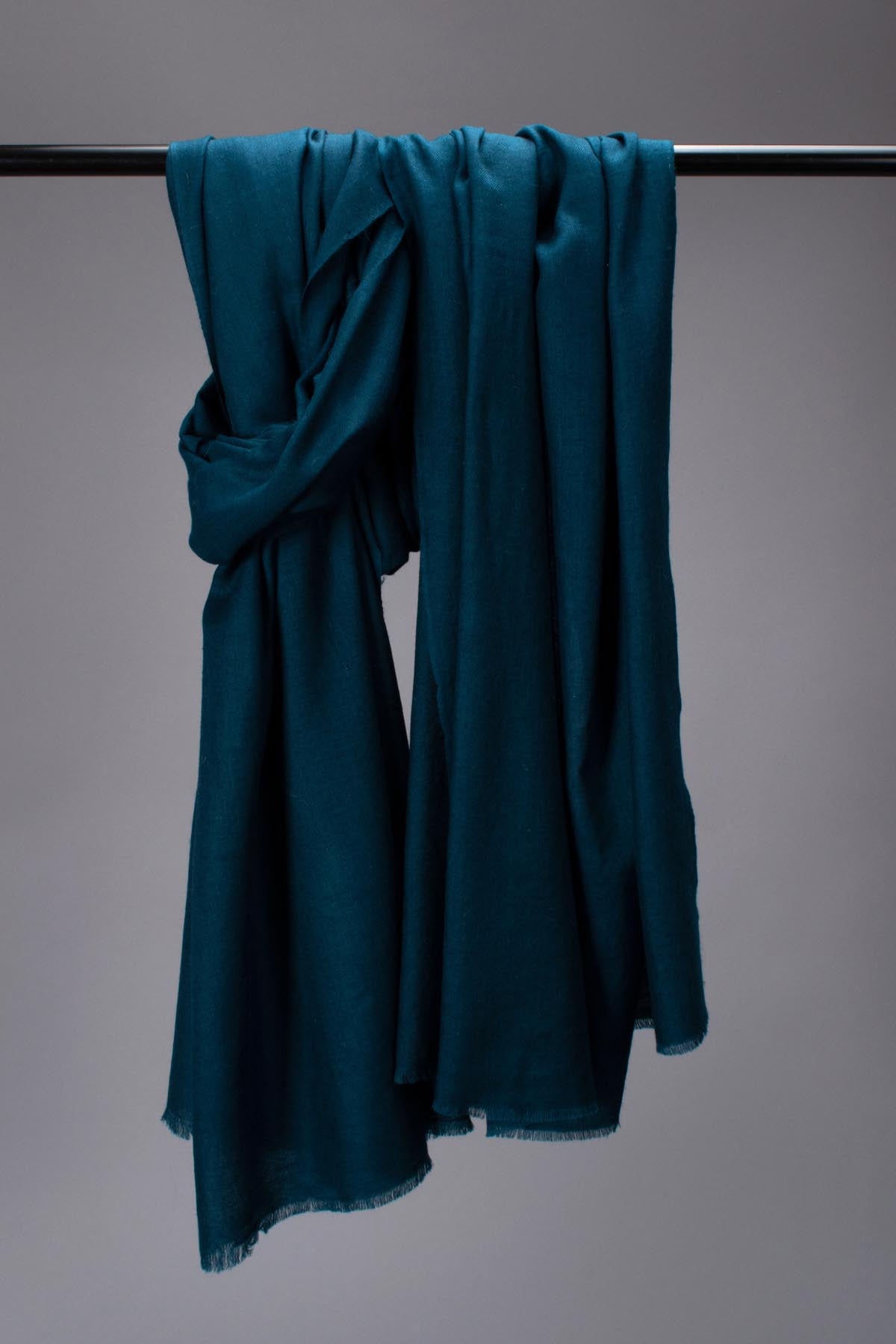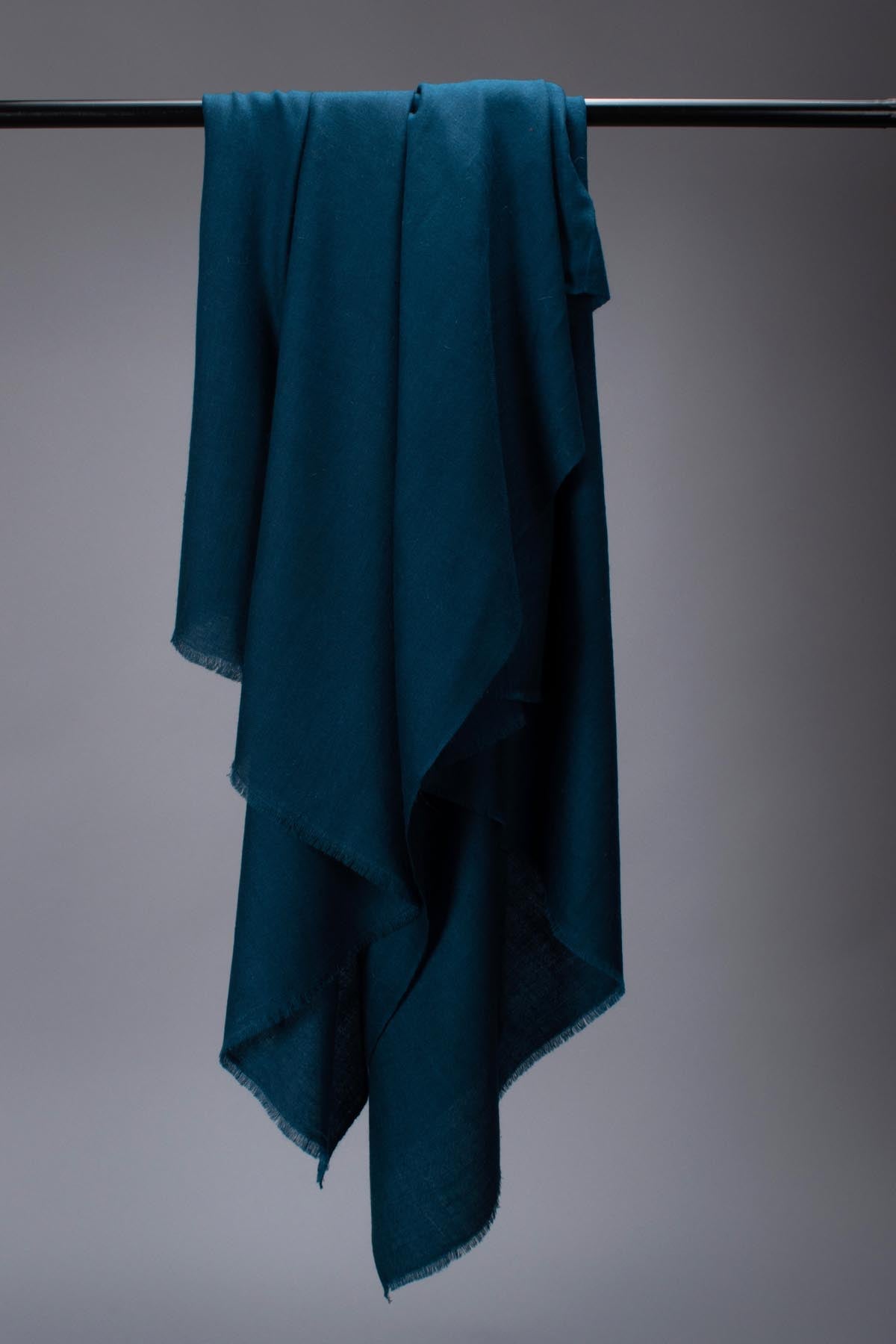 Teal Hand Spun Pashmina
Introducing Teal Hand-Spun Kashmir Pashmina, meticulously crafted using traditional handmade techniques that owe their existence to the talented Kashmiri women. Without their invaluable contributions, the art of handspun pashmina would remain a mere fantasy. This extraordinary piece is an absolute necessity for individuals who prioritize the environment, appreciate the work of artisans, and support local communities.
Unparalleled in warmth, the Teal Hand-Spun Kashmir Pashmina envelops you in a cocoon of comfort. Its lightweight nature allows for effortless draping, while its exceptionally soft texture caresses your skin, creating an unrivaled sensory experience. This timeless treasure serves as a faithful companion throughout the ages, enduring the test of time with grace and elegance.
• Material : 100% pure Pashmina/Cashmere. (Authentic, has no mix of Viscose, Silk etc.)

• Weave : Medium Weave, Woven on Wooden Handloom.
• Thread Count: Medium
• Feel : Very Soft
• Authenticity of Pashmina Certified & Labelled (with Unique Serial) by Govt Lab. Verify yours at http://www.kashmirpashmina.secure-ga.com/
To know more about GI Certified Pashmina, please click here
Hurry! Only 10 Left in Stock!
Order in the next to get it by
You may also like