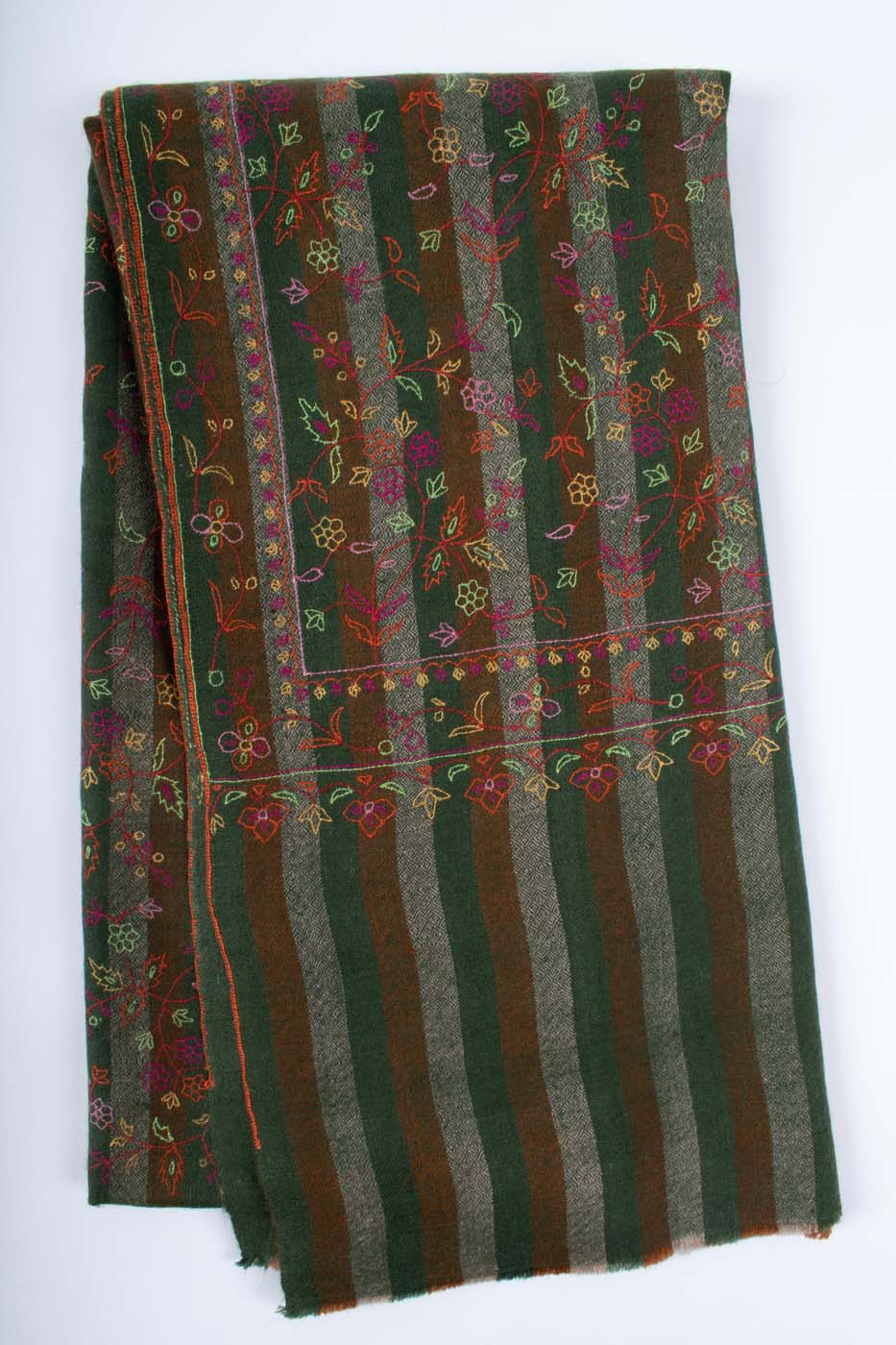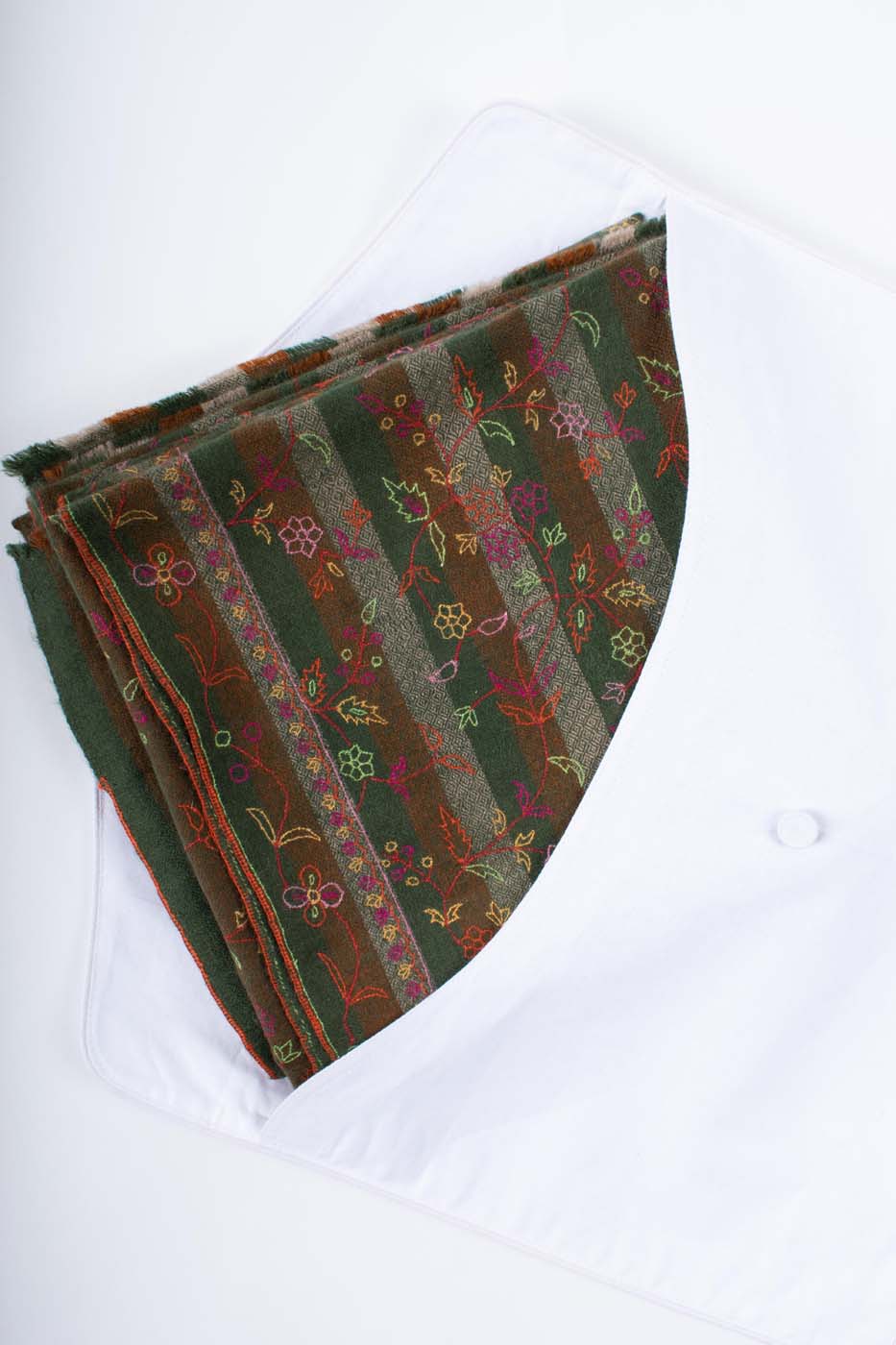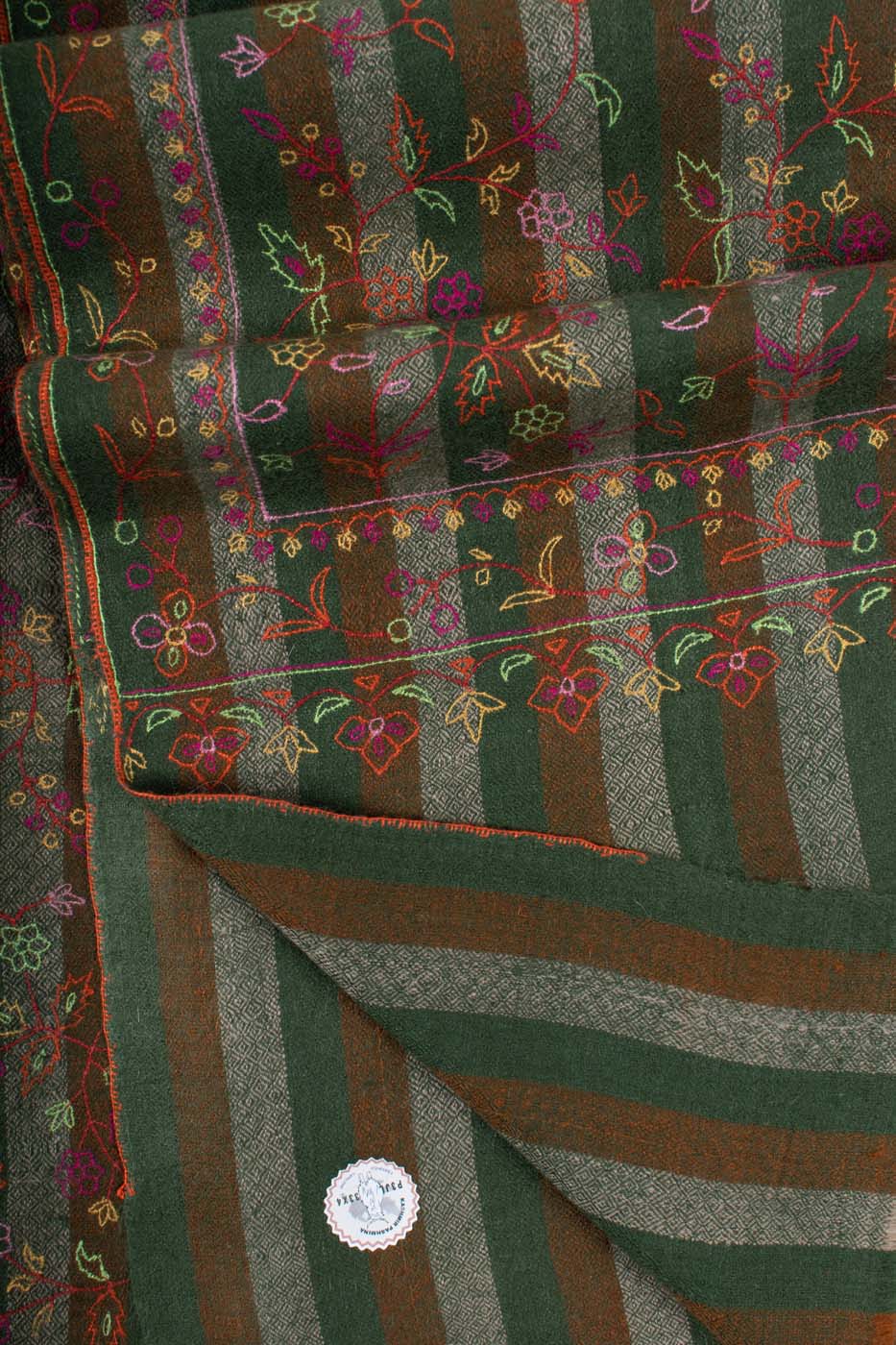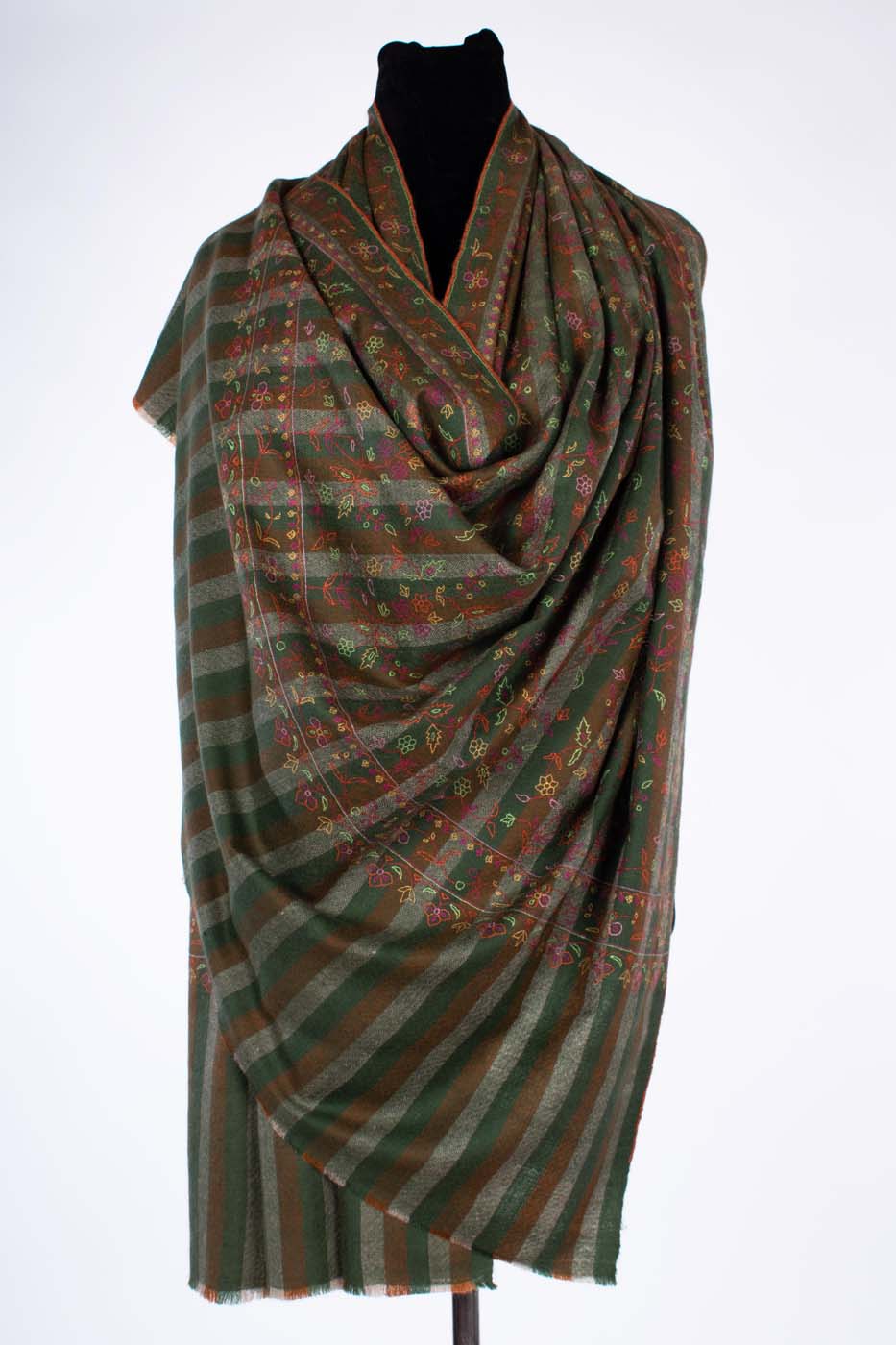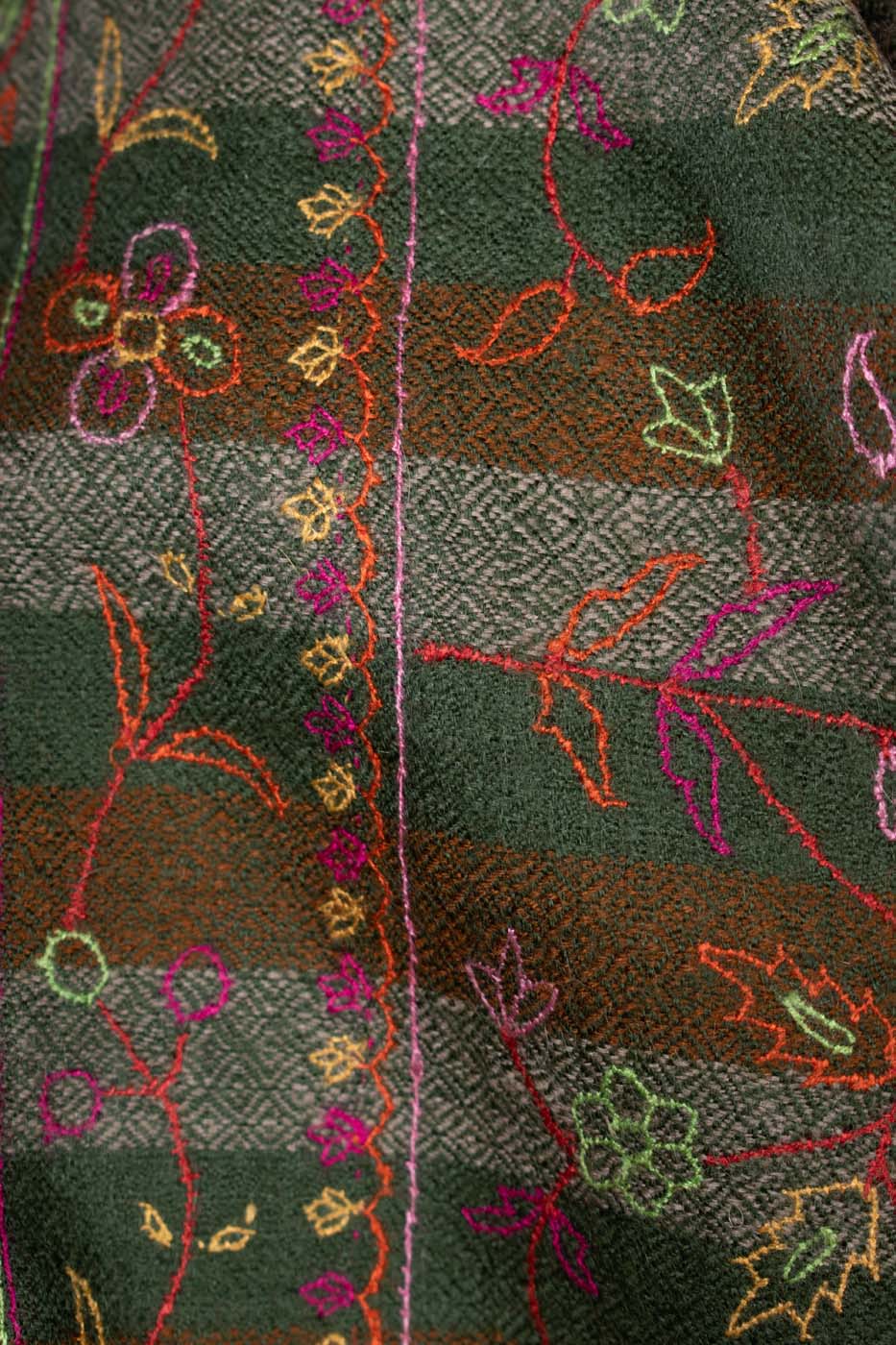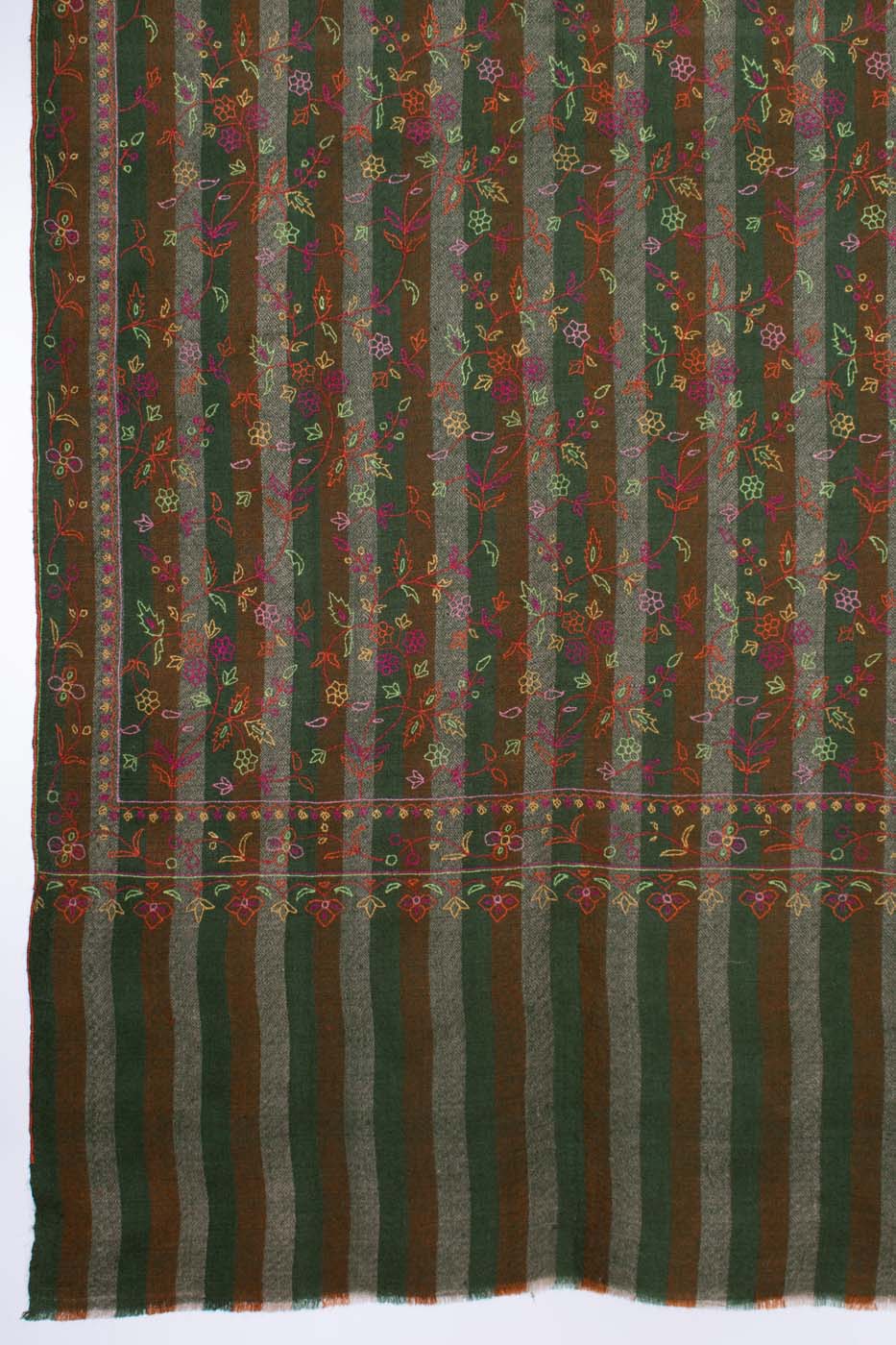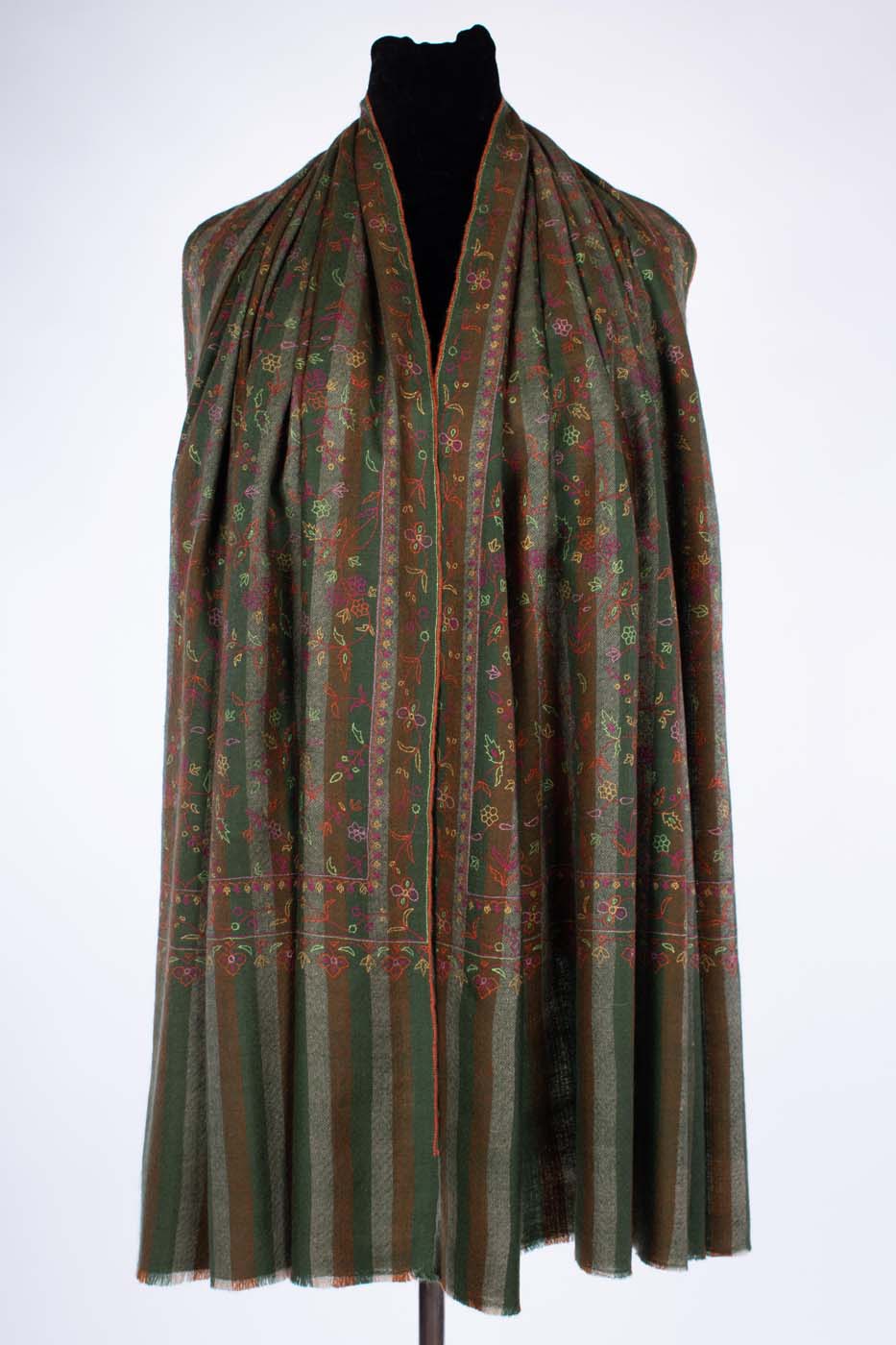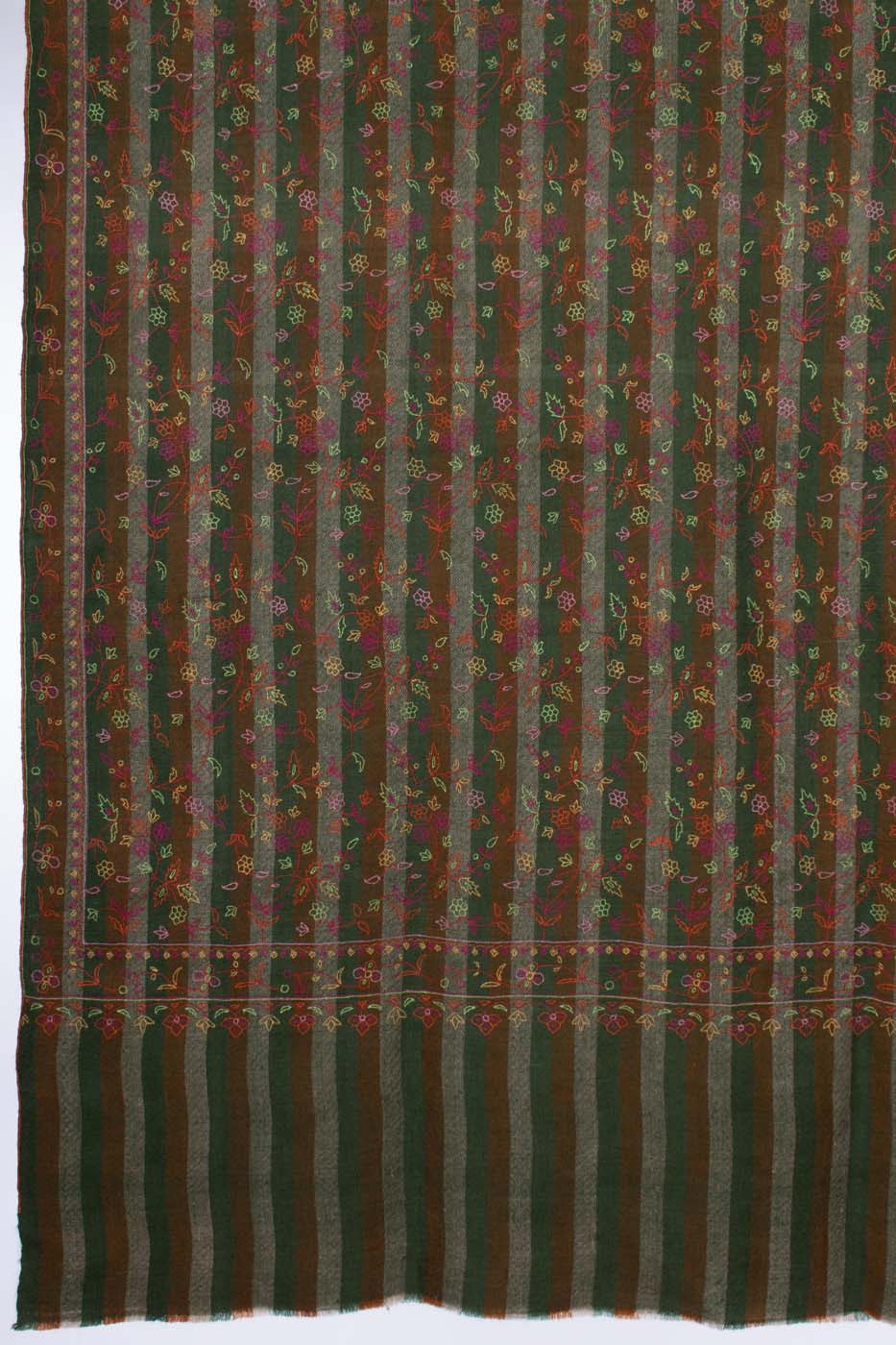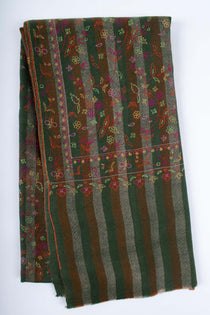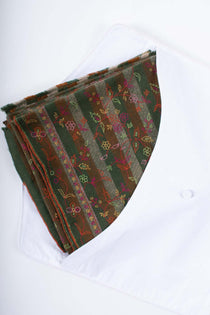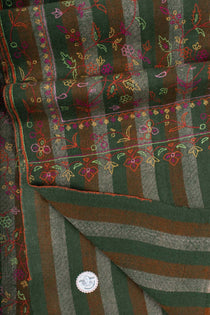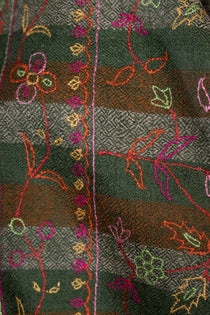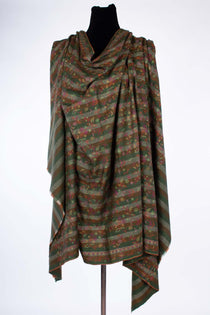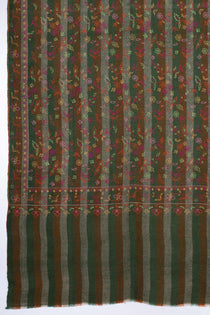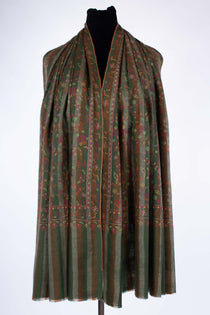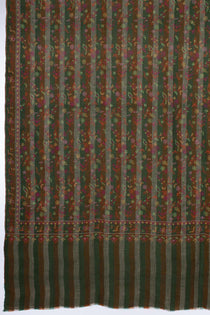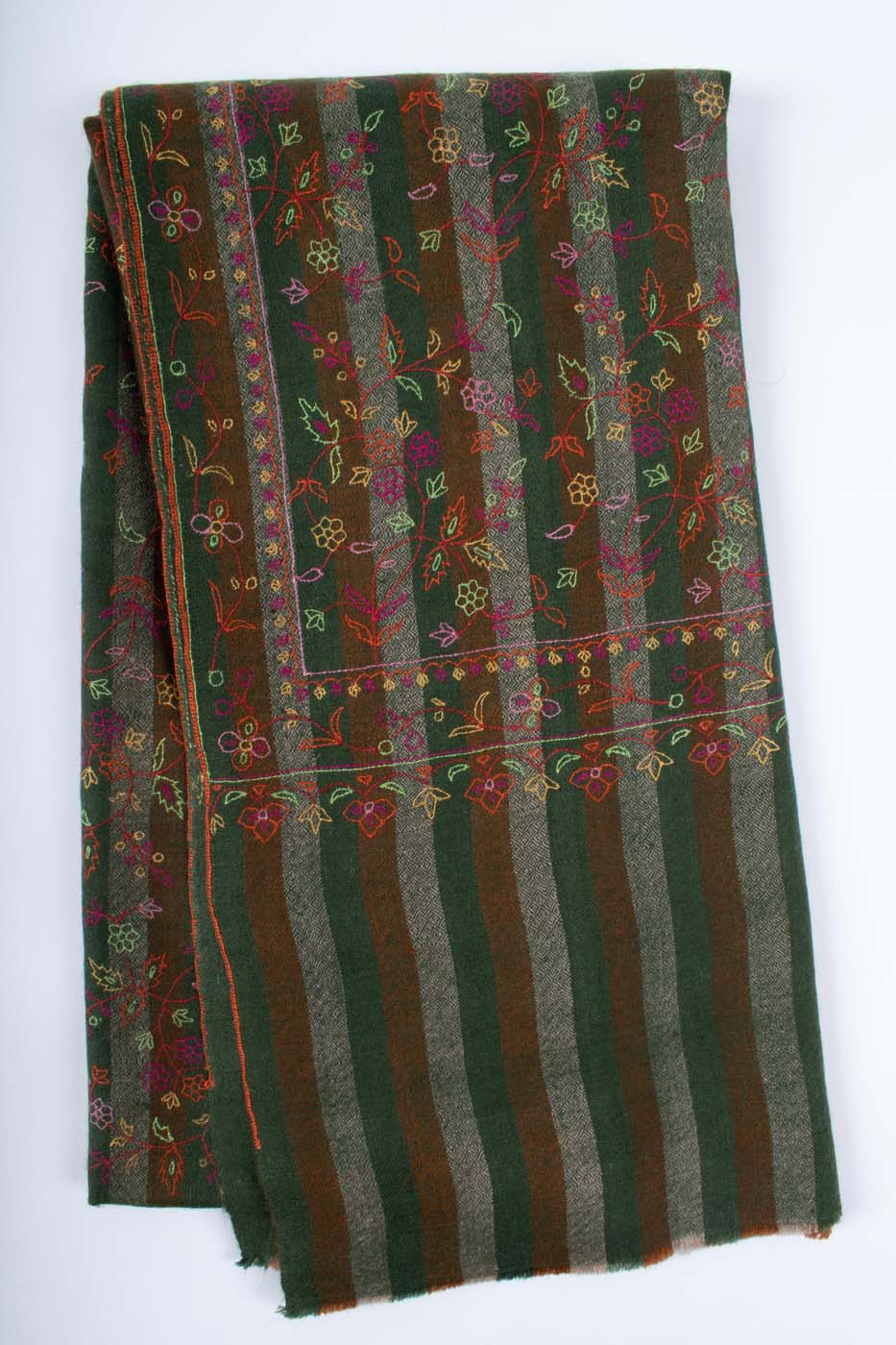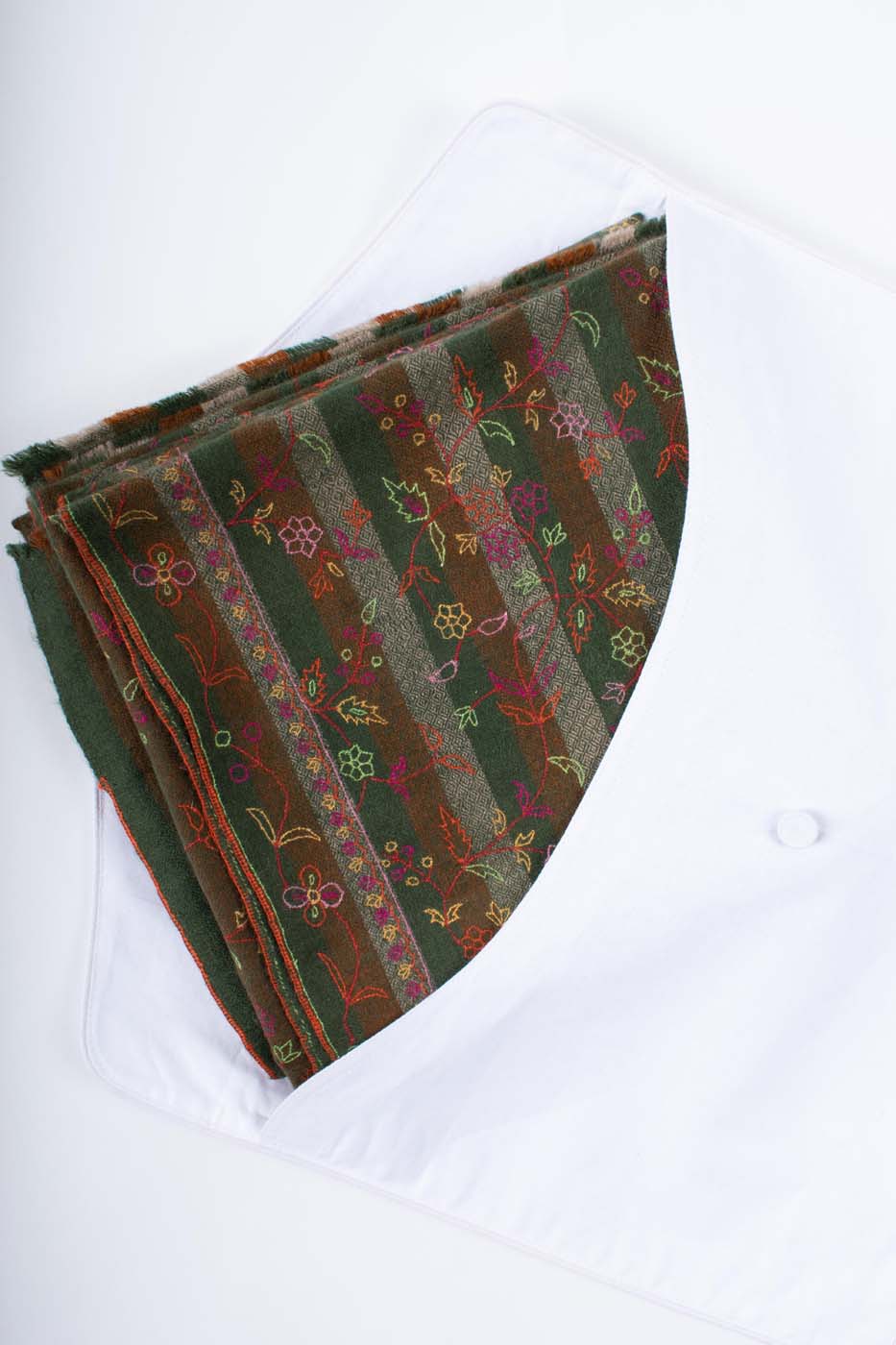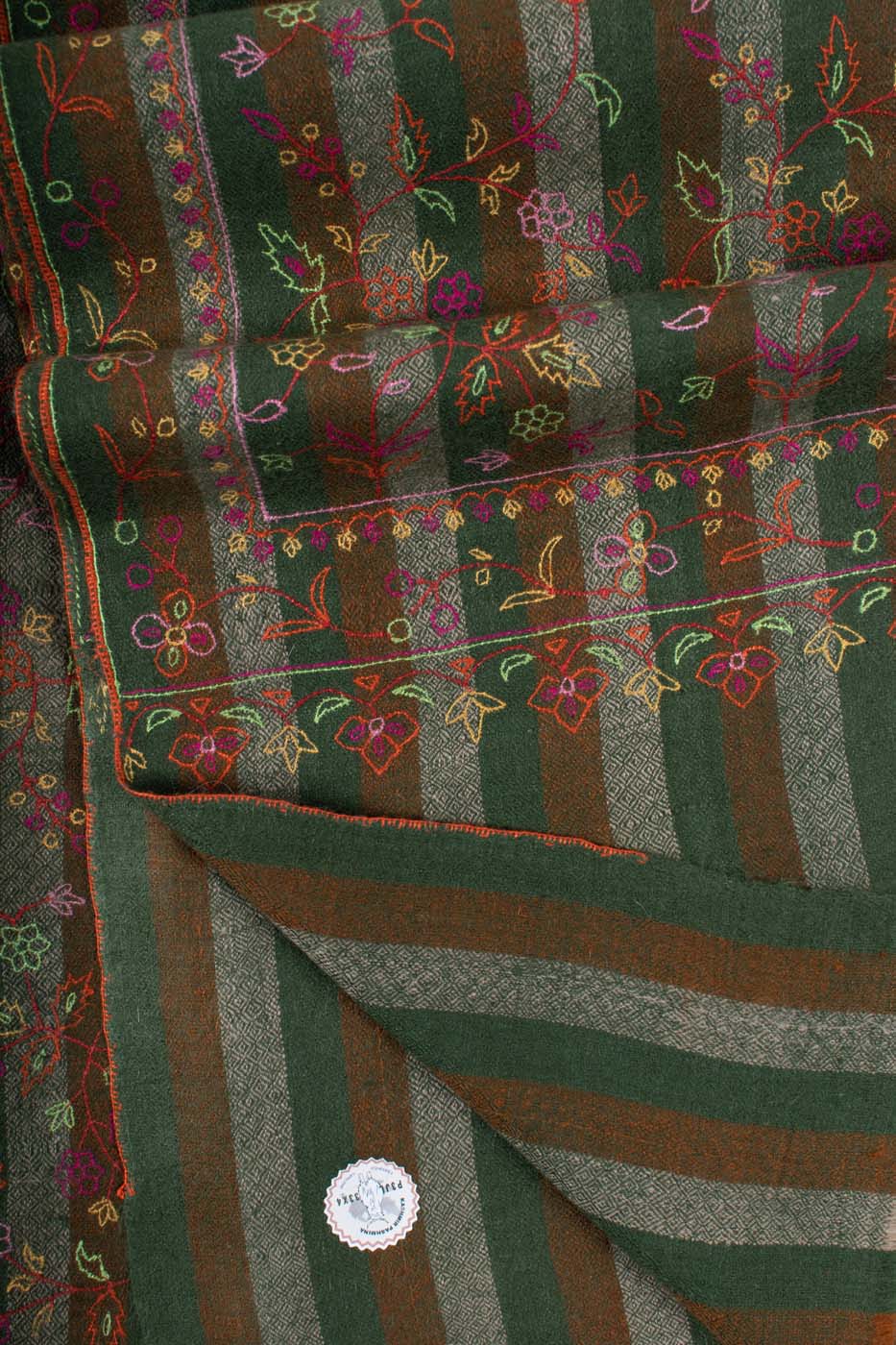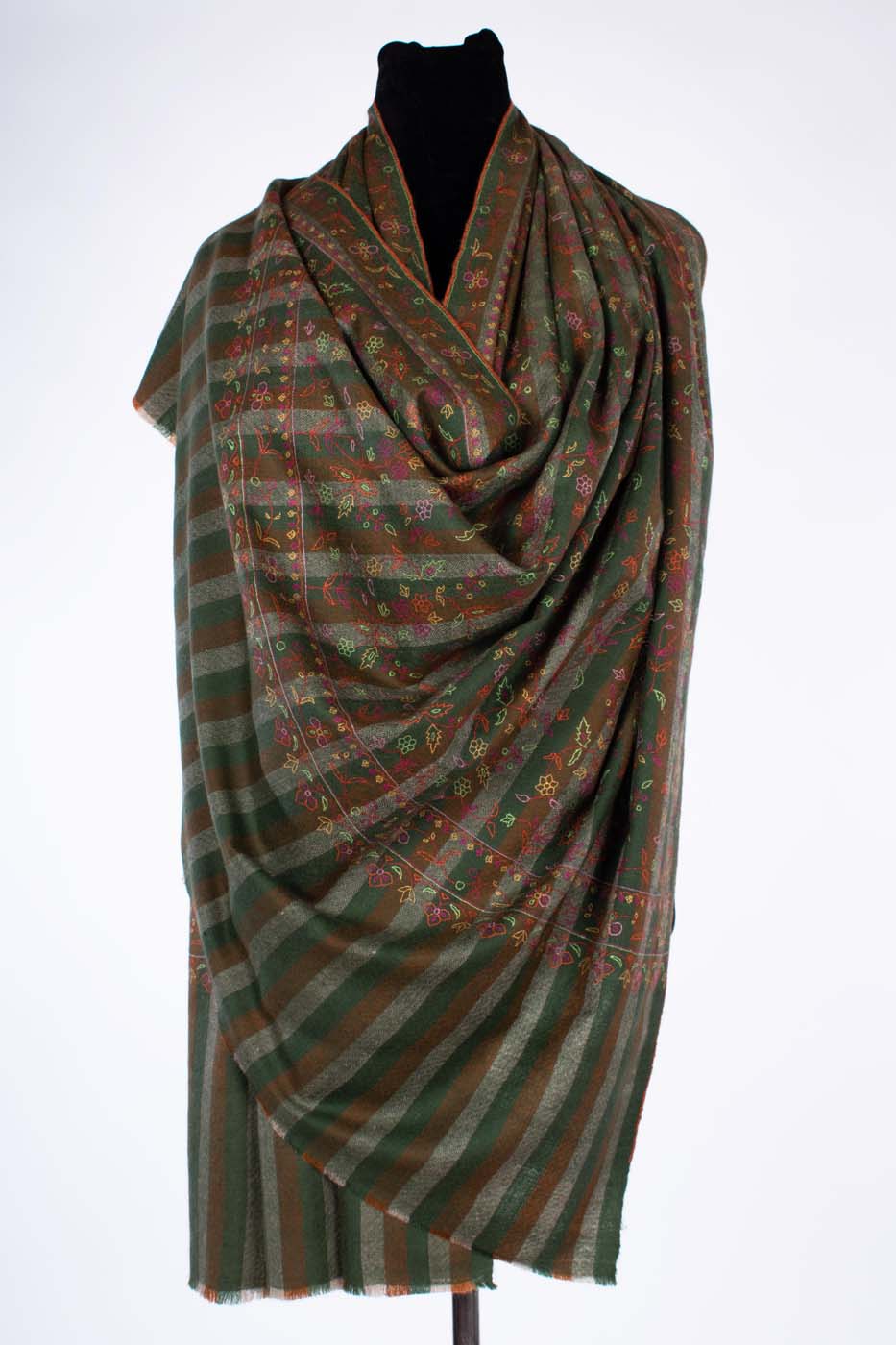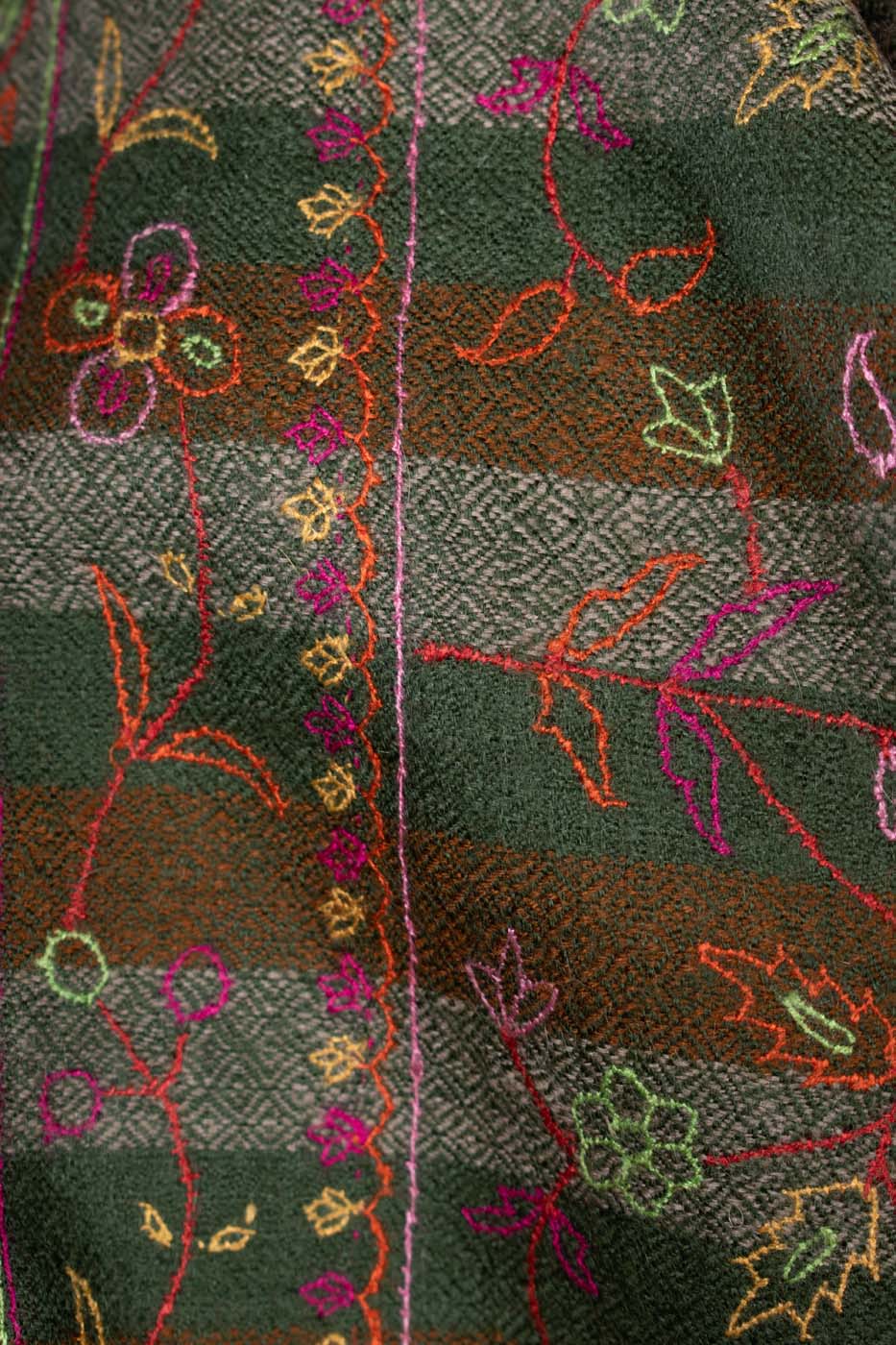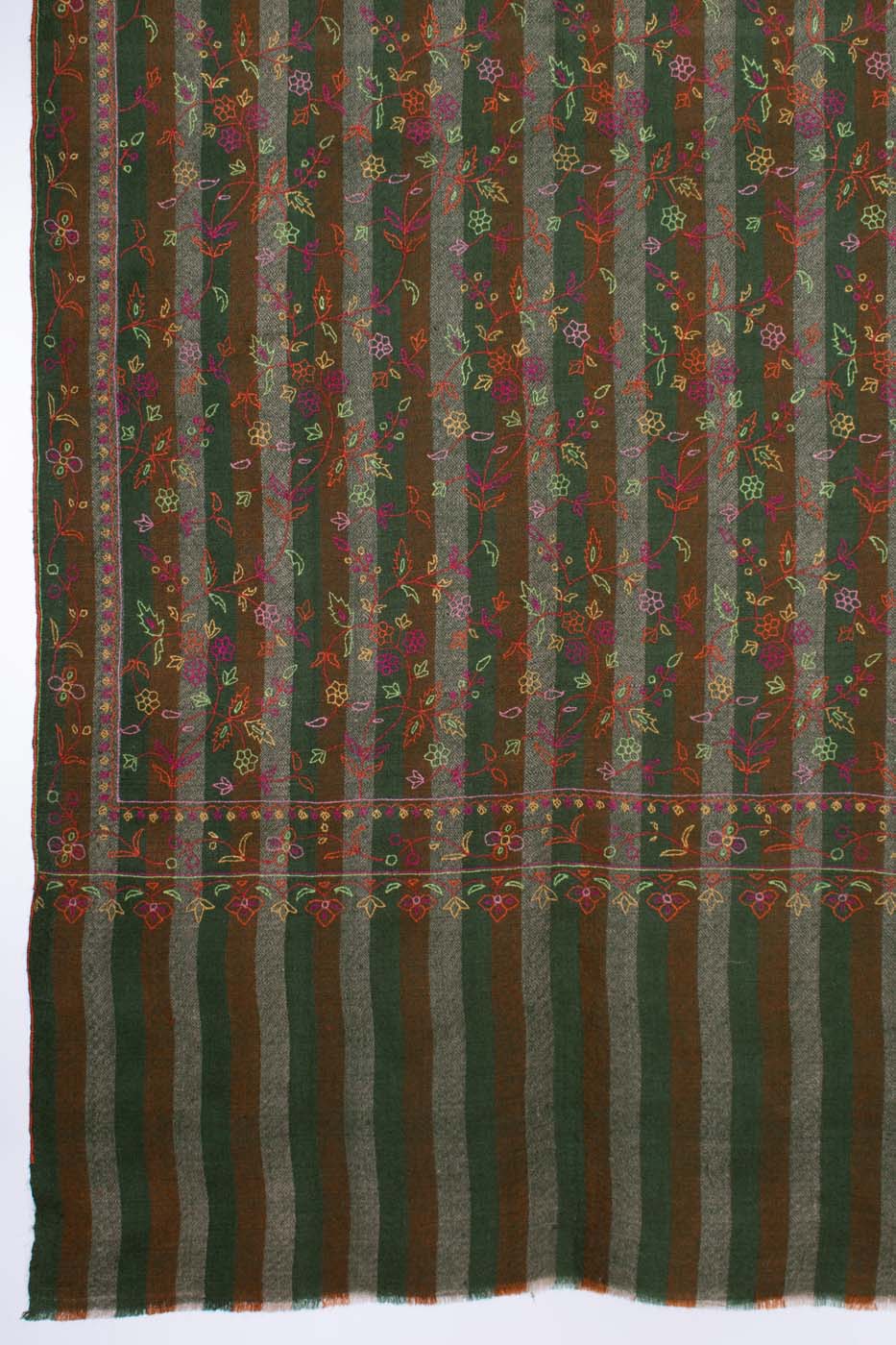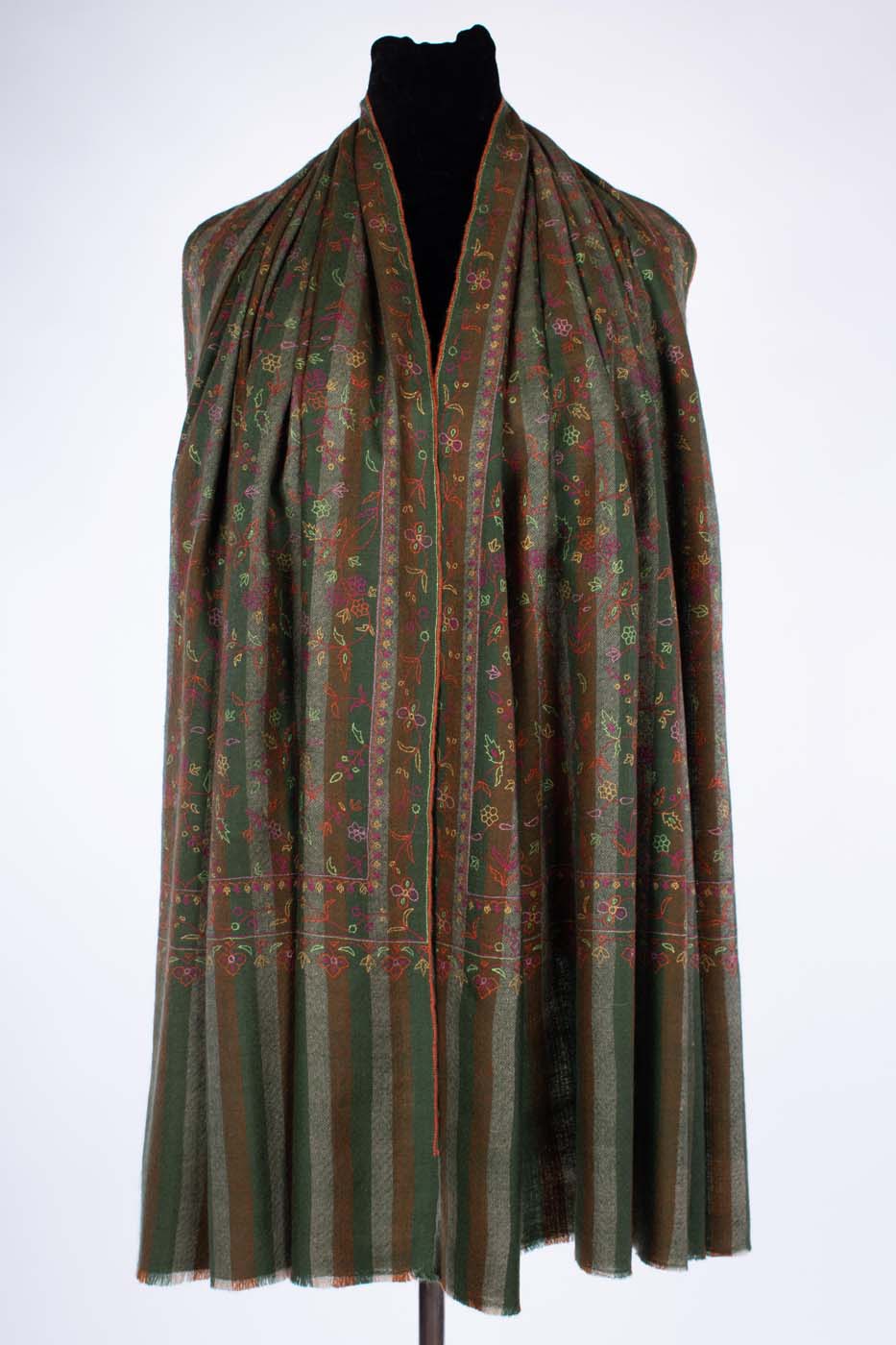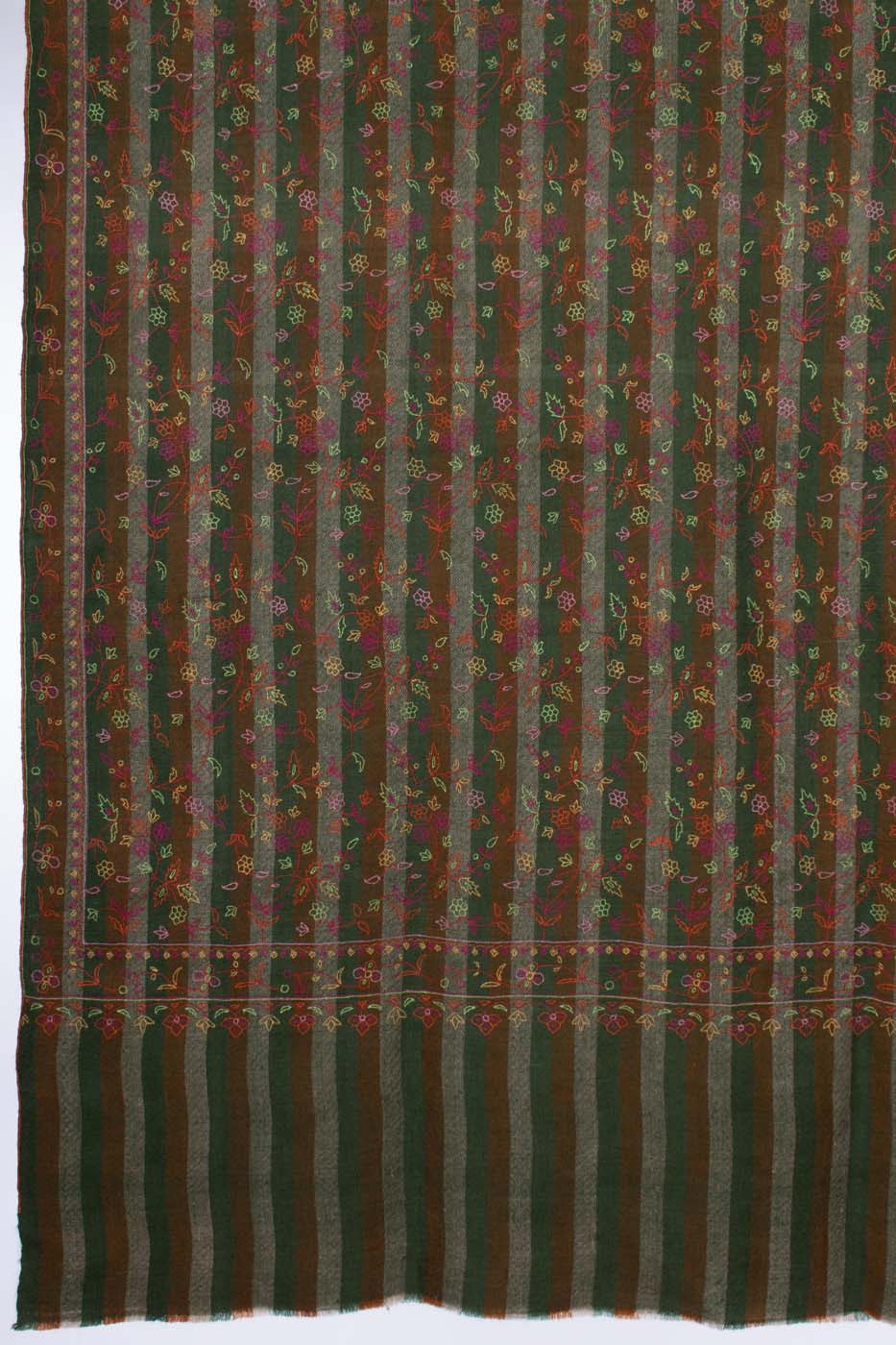 SATARA - 40x80"
GI Stamped 100% pure Pashmina / Cashmere. (Authentic, has no mix of Viscose, Silk etc.)

SATARA - 40x80"
About GI: Kashmiri Pashmina has been registered under the Geographical Indications (G.I) of Goods Act of India on 09-12-2008. The registration is an acknowledgement of the fact that the handicraft is unique and is produced in a particular area with traditional knowledge and skills, special to the region. Kashmiri Pashmina G.I. mark labelled product has a covert (readable under UV light) and a visible unique code, which can be searched on www.kashmirpashmina.secure-ga.com to verify authenticity. Specifications for a Kashmiri Pashmina to quality for GI seal are 1. It should be made of 100% Pashmina Fiber having a fineness of below 16 microns and obtained from the under fleece of mountain goat "Capra Hiracus" 2. Handspun on the traditional wheel (Charkha) 3. Woven by artisans traditionally and skillful developed unique handloom specific to it.

Traditional very fine Sozni Hand Embroidery Needle Work of Kashmir. Embroidery is done using cotton thread.

• Condition: Brand New
• Size: 100 x 200 cm / 40 x 80 inch / 1.11 x 2.22 yard (Approx)
• Weave: Tight Weave, Woven on Wooden Handloom
• Thread Count: High
• Feel: Soft
• Authenticity of Pashmina Certified & Labelled (with Unique Serial) by Govt Lab.
Hurry! Only 1 Left in Stock!
Order in the next to get it by
You may also like