Mustard Hand Embroidered Bail Pashmina Shawl - GUADALUPE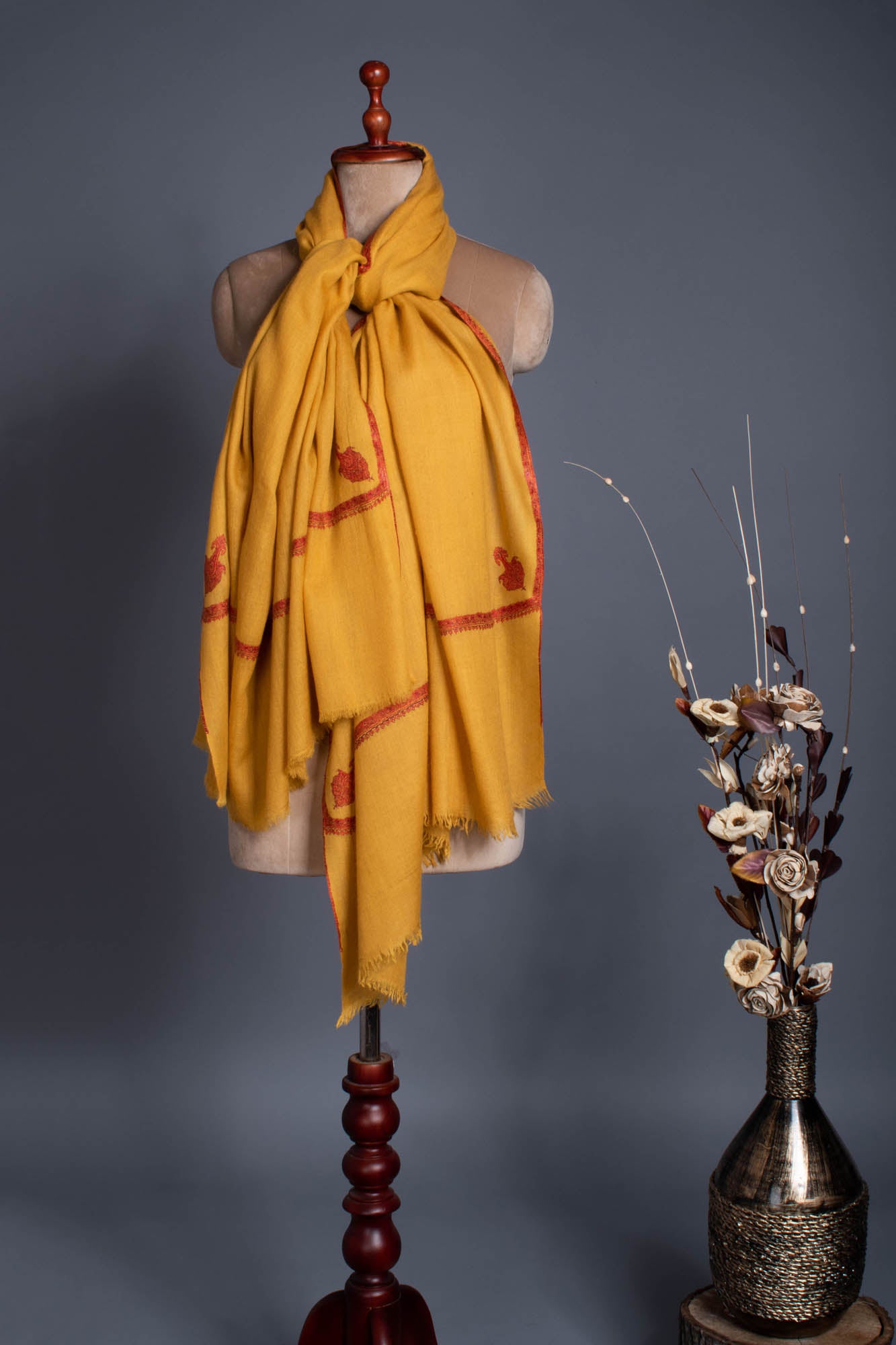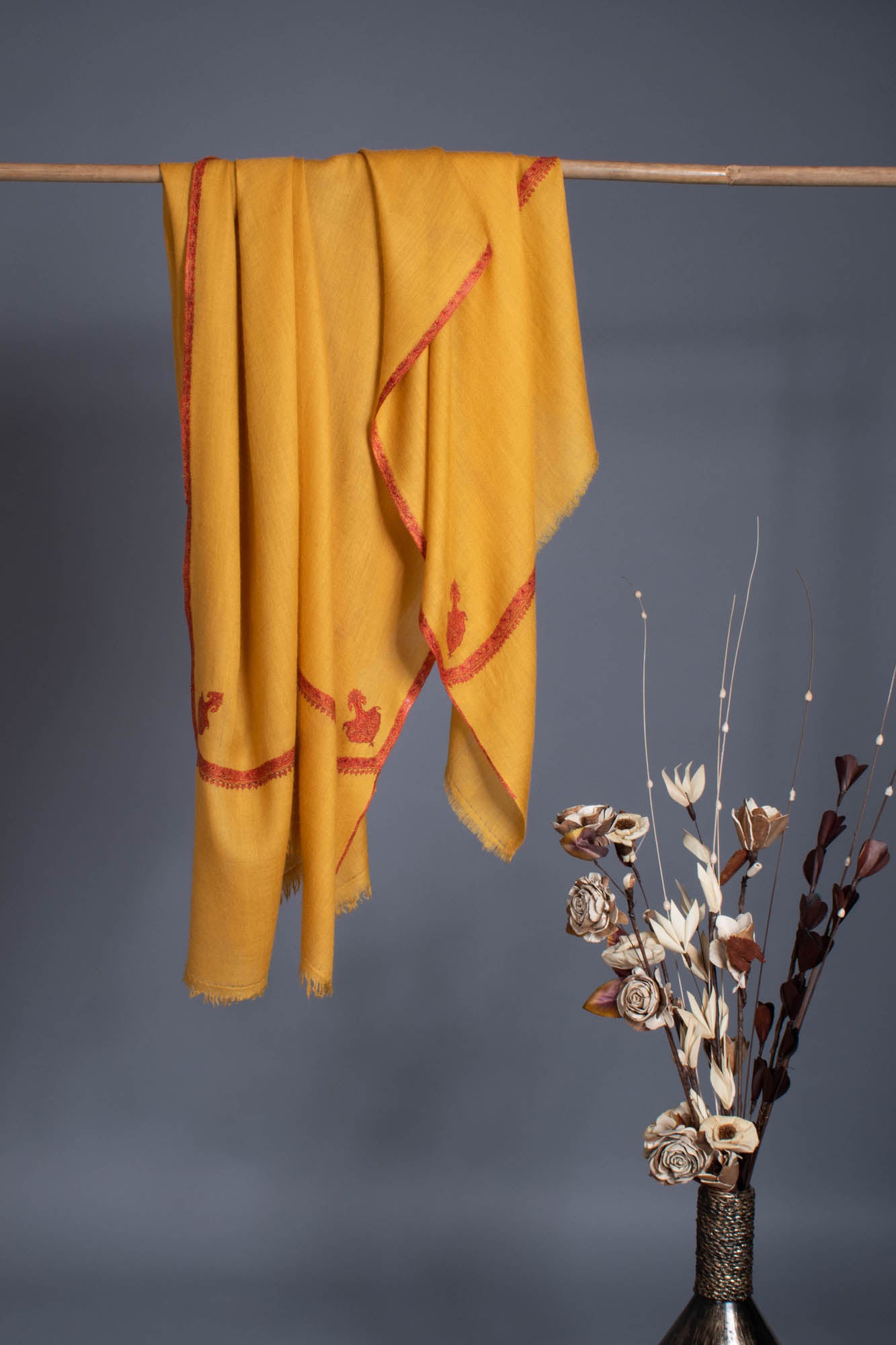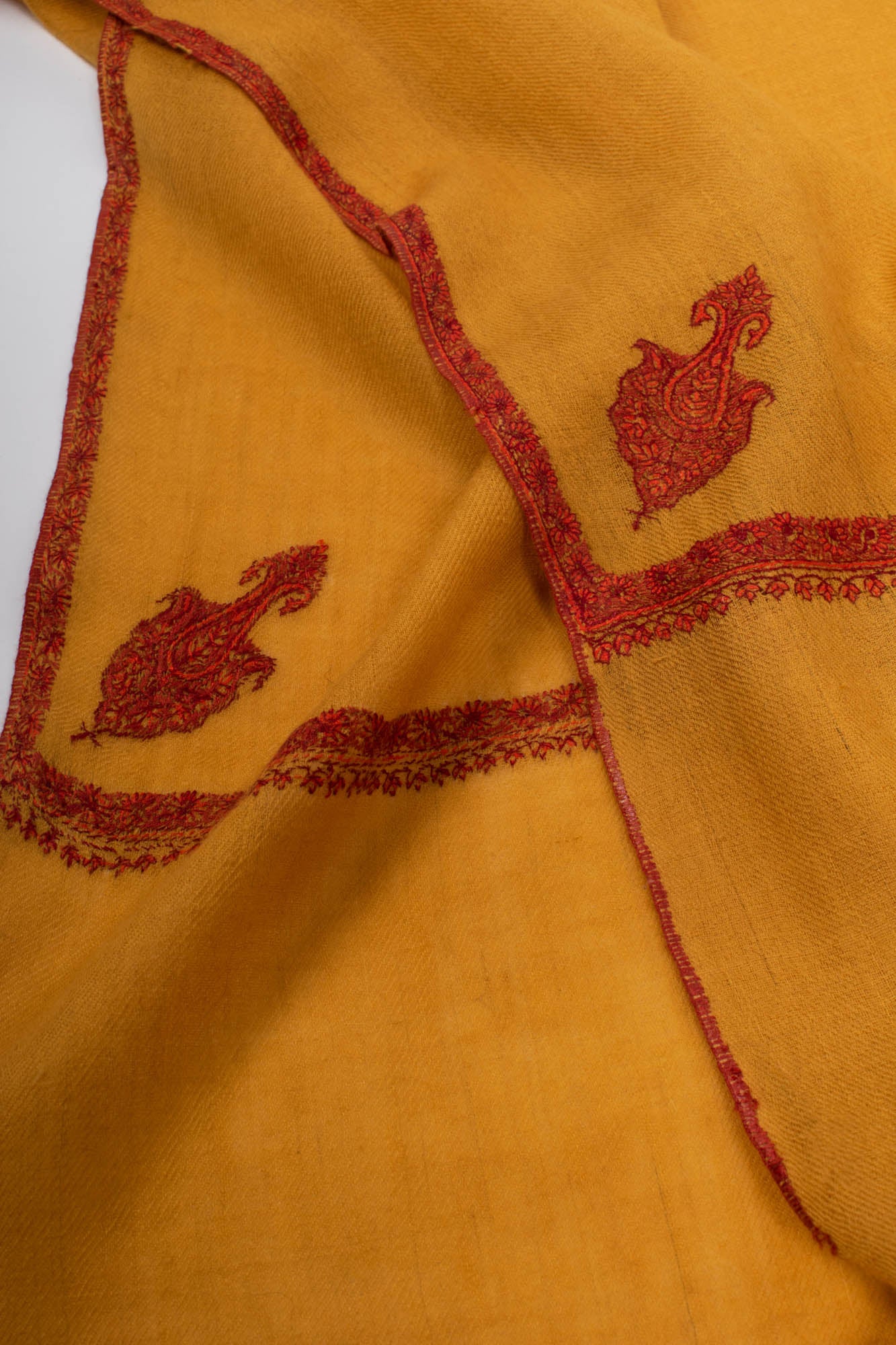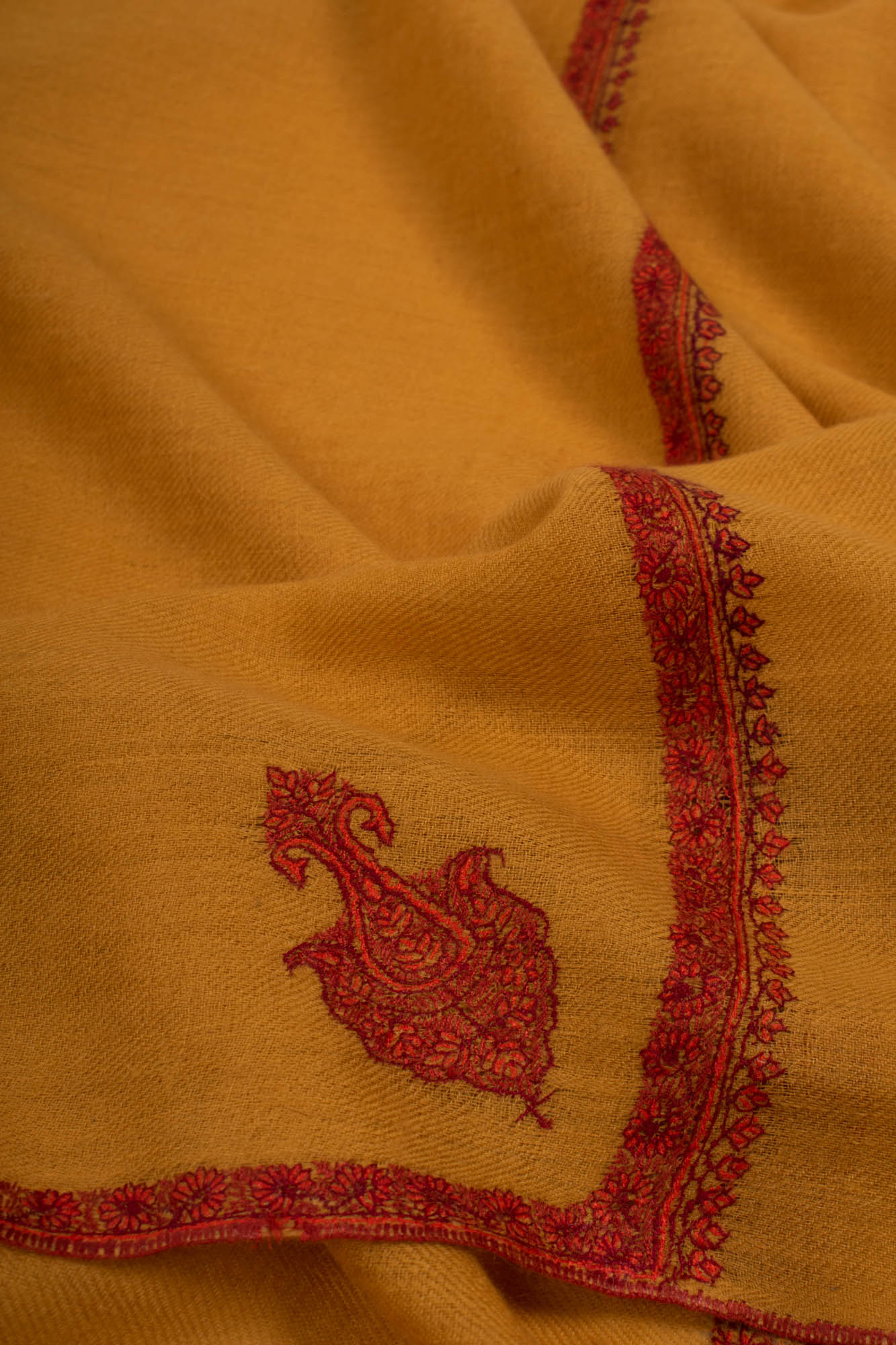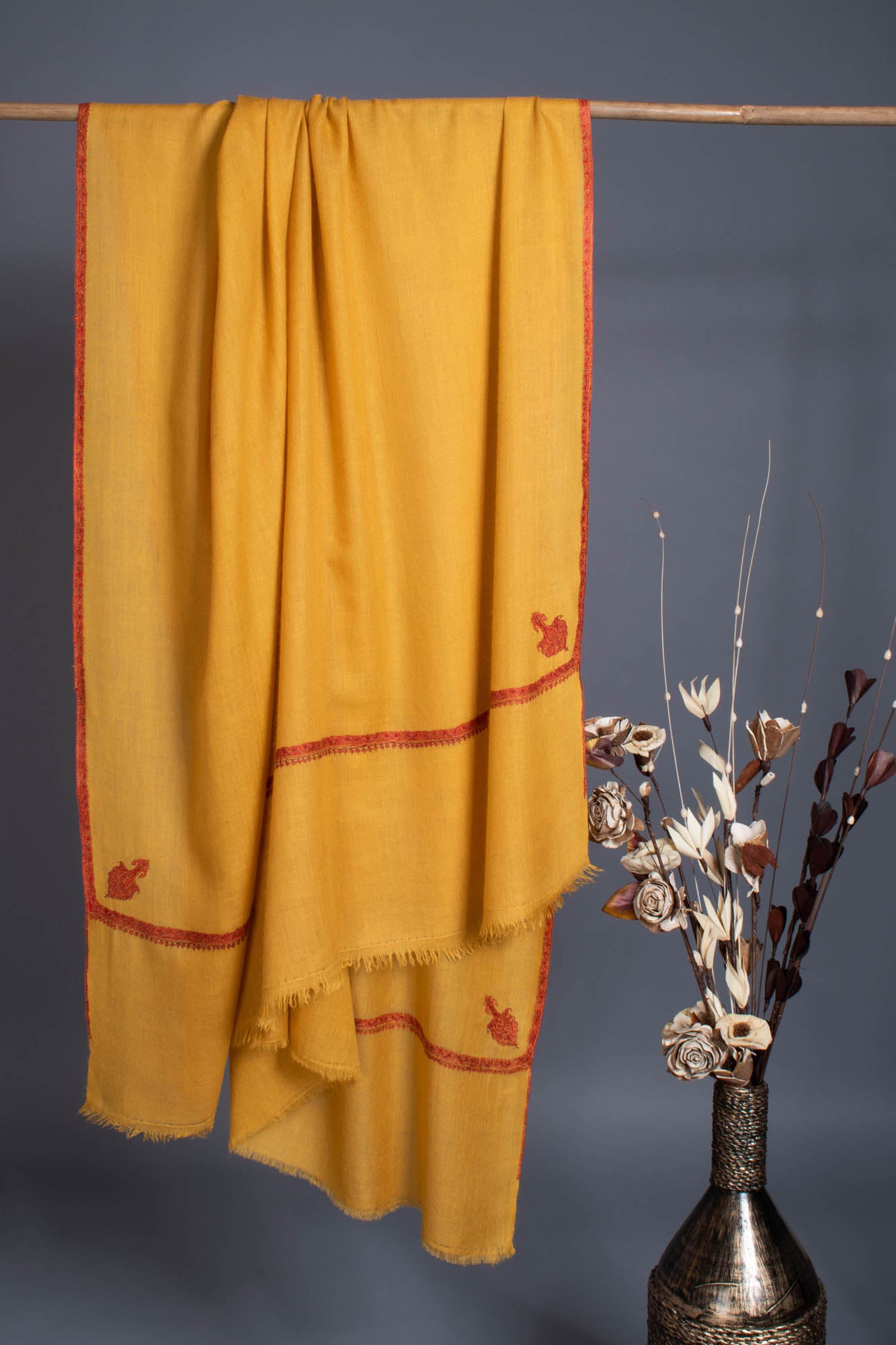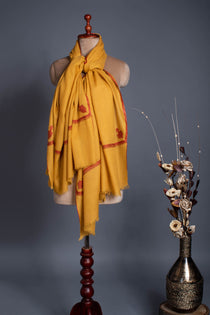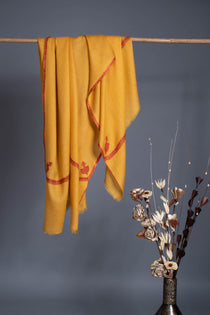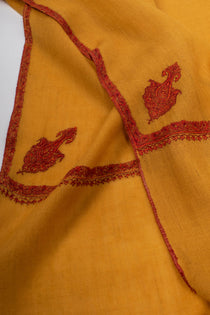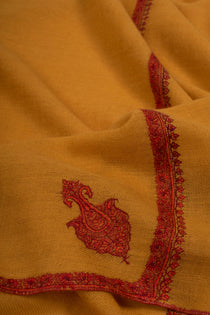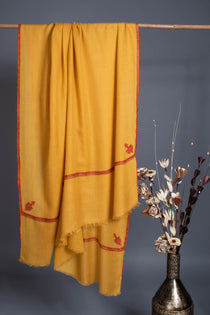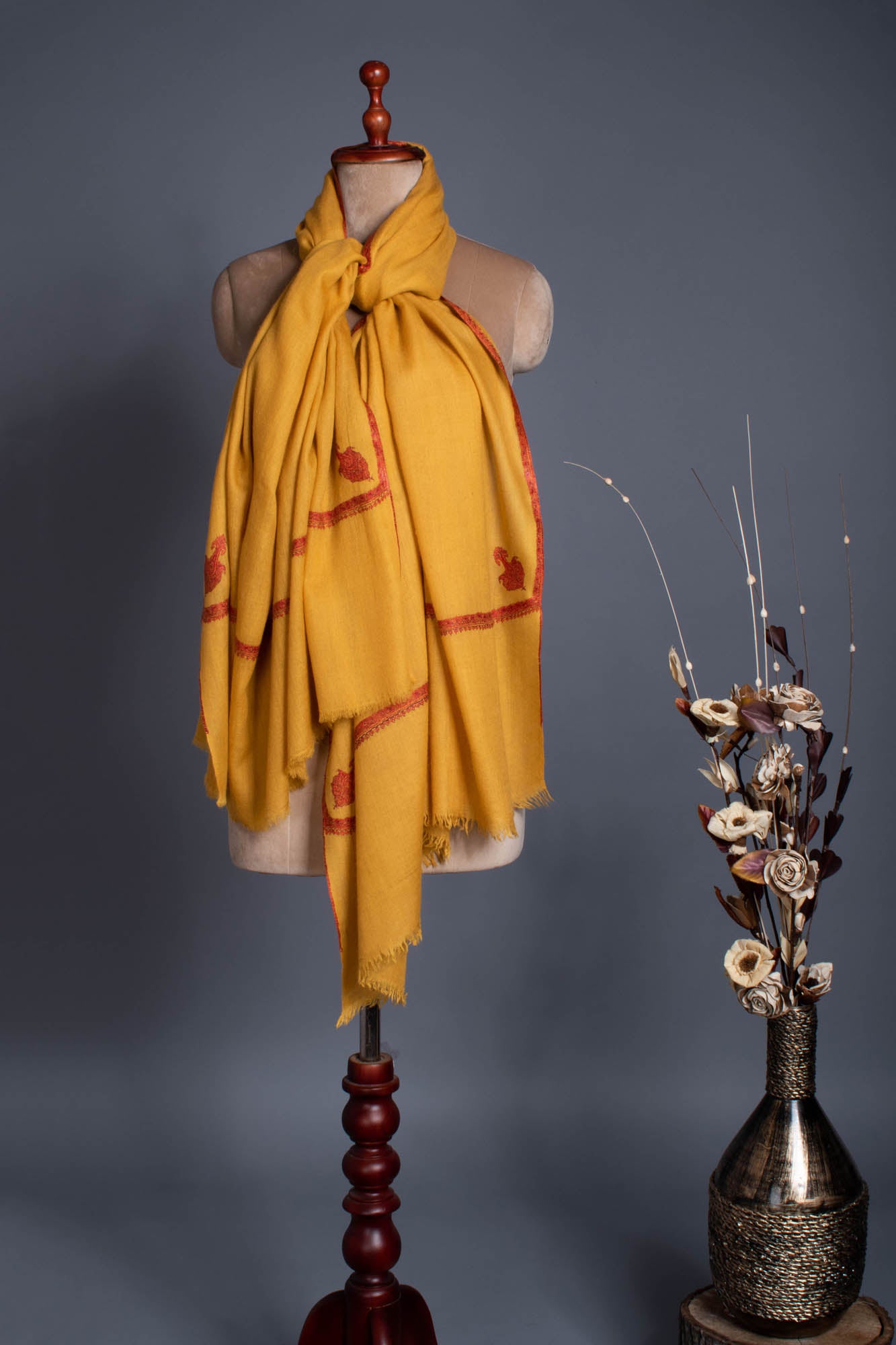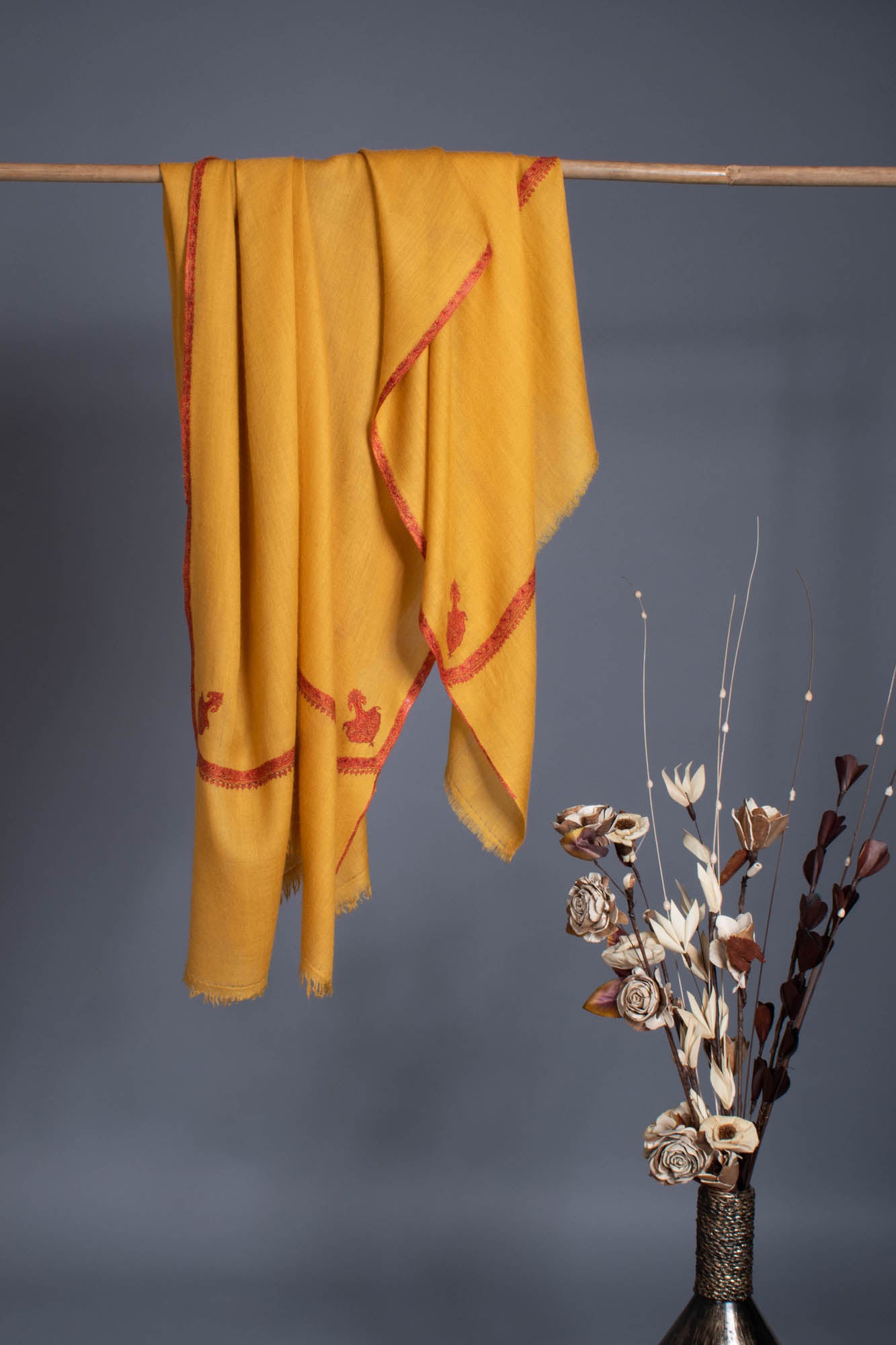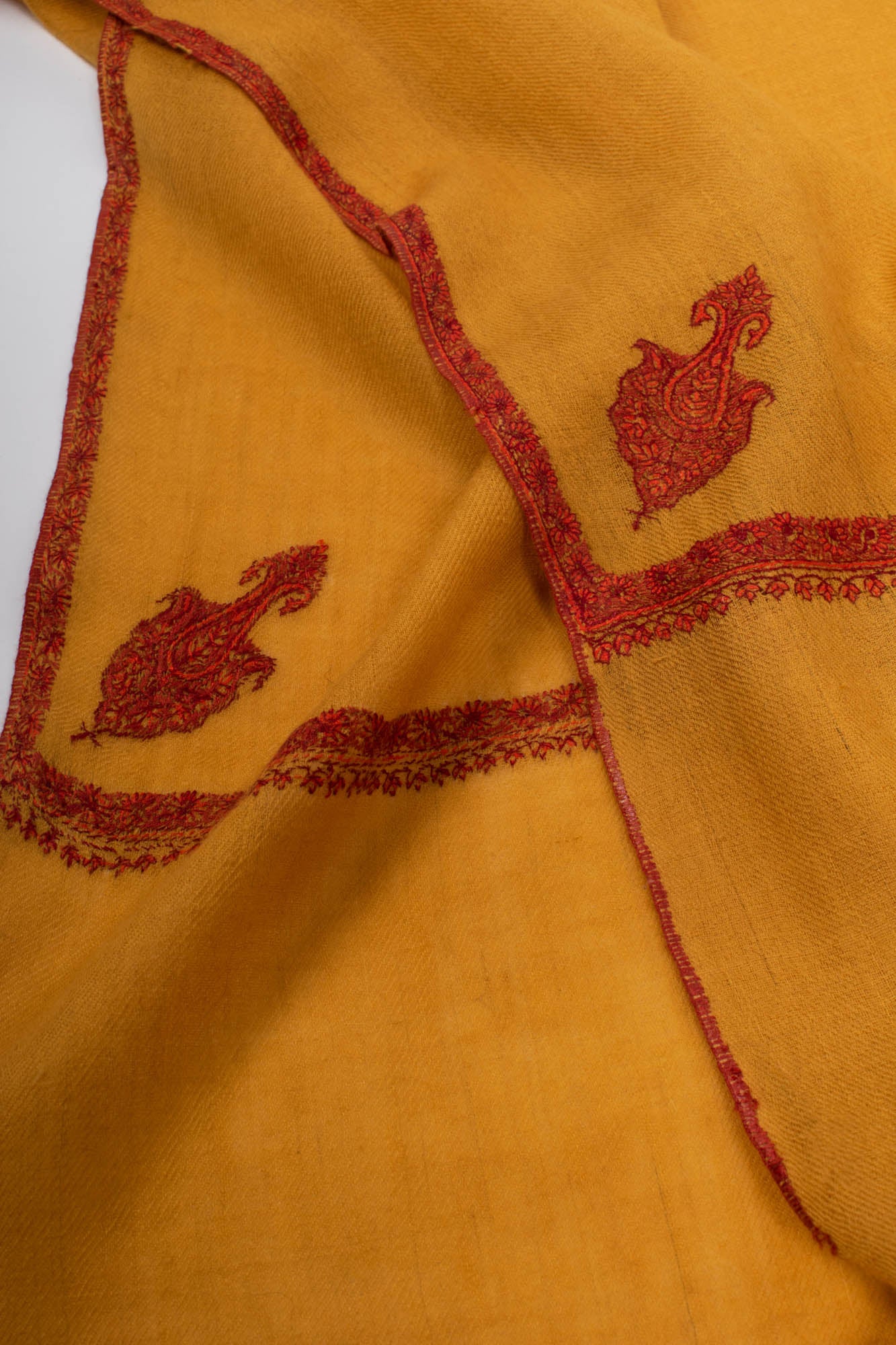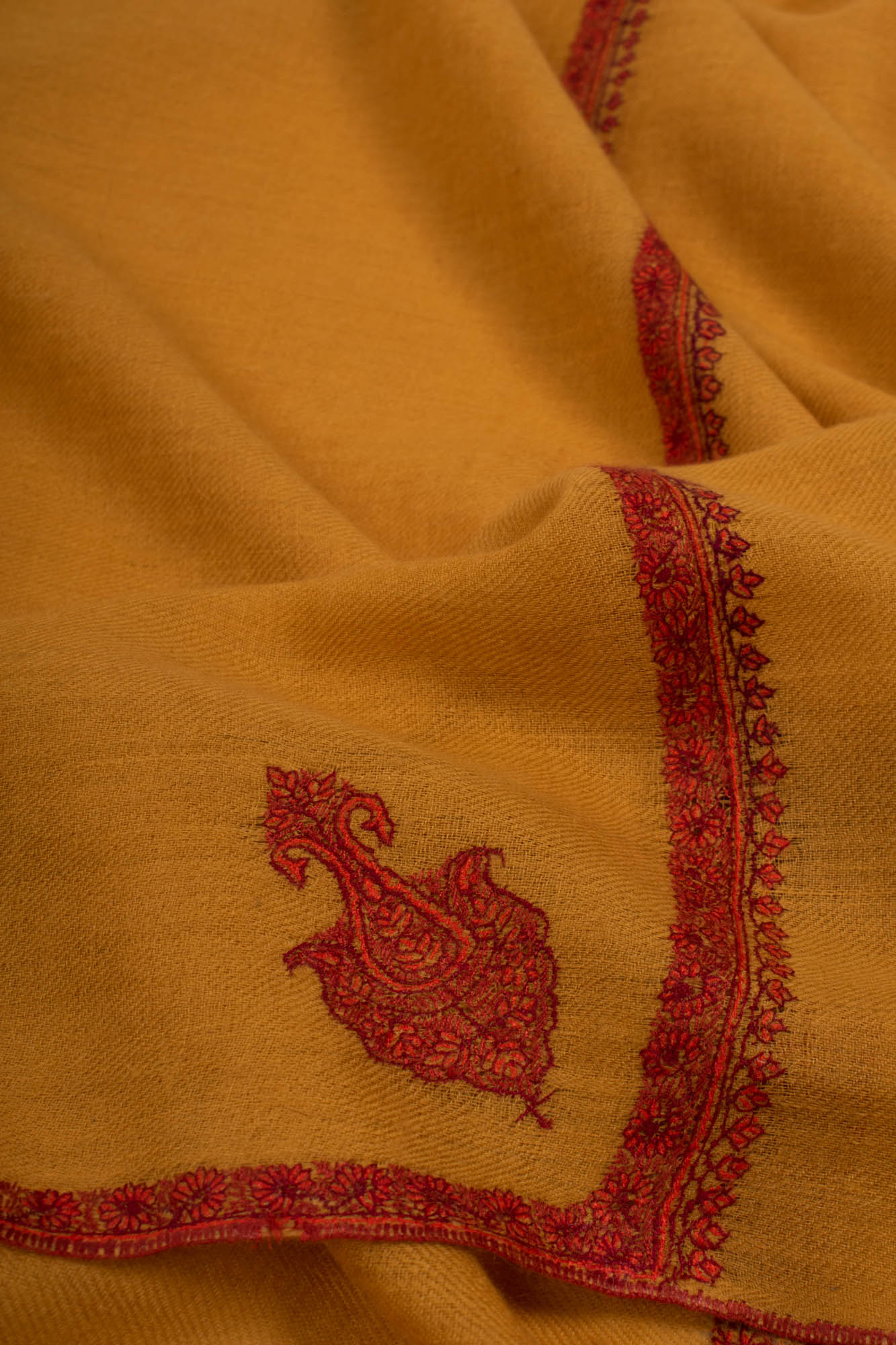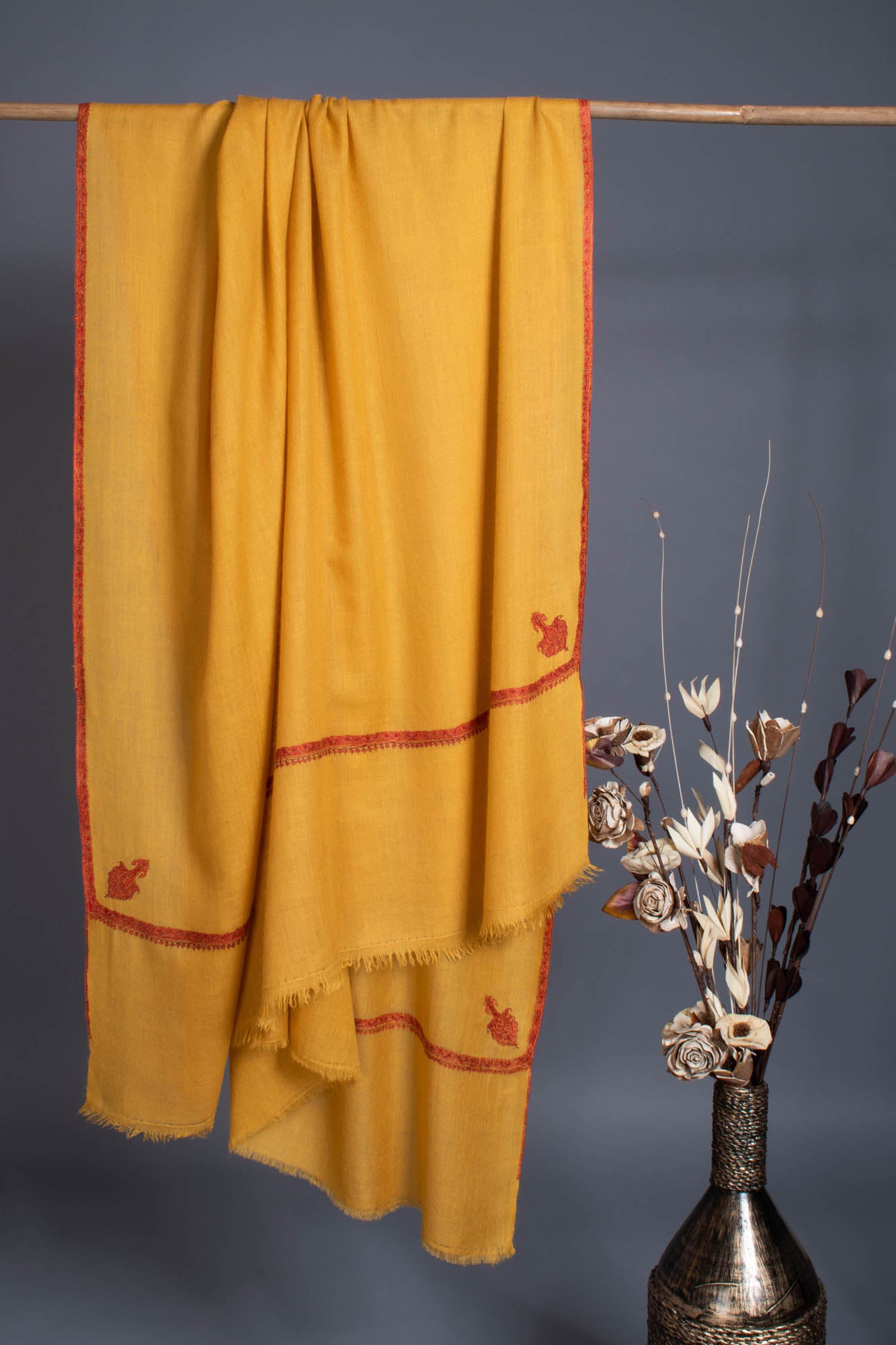 Mustard Hand Embroidered Bail Pashmina Shawl - GUADALUPE
This opulent masterpiece encapsulates the essence of sophistication and grace, showcasing the intricate artistry of skilled artisans.
Prepare to be enamored as the mustard-colored threads weave a tale of unparalleled beauty, embellishing the sumptuous Pashmina fabric with intricate motifs and delicate patterns. Every stitch is a testament to the dedication and expertise of our artisans, ensuring that this shawl is a true work of art.
Wrap yourself in the sheer opulence of this hand-embroidered Kashmir Pashmina Shawl and experience a harmonious blend of luxurious comfort and timeless style. Its warm embrace and striking mustard color will undoubtedly elevate any ensemble, making a bold and elegant statement wherever you go.
• Size: 100 x 200 cm / 40 x 80 inch / 1.11 x 2.22 yard (Approx)
• Weave: Medium Weave, Woven on Wooden Handloom
• Thread Count: Medium
• Feel: Very Soft
Hurry! Only 1 Left in Stock!
Order in the next to get it by
You may also like