Ivory Kani Pashmina Scarf - SINTRA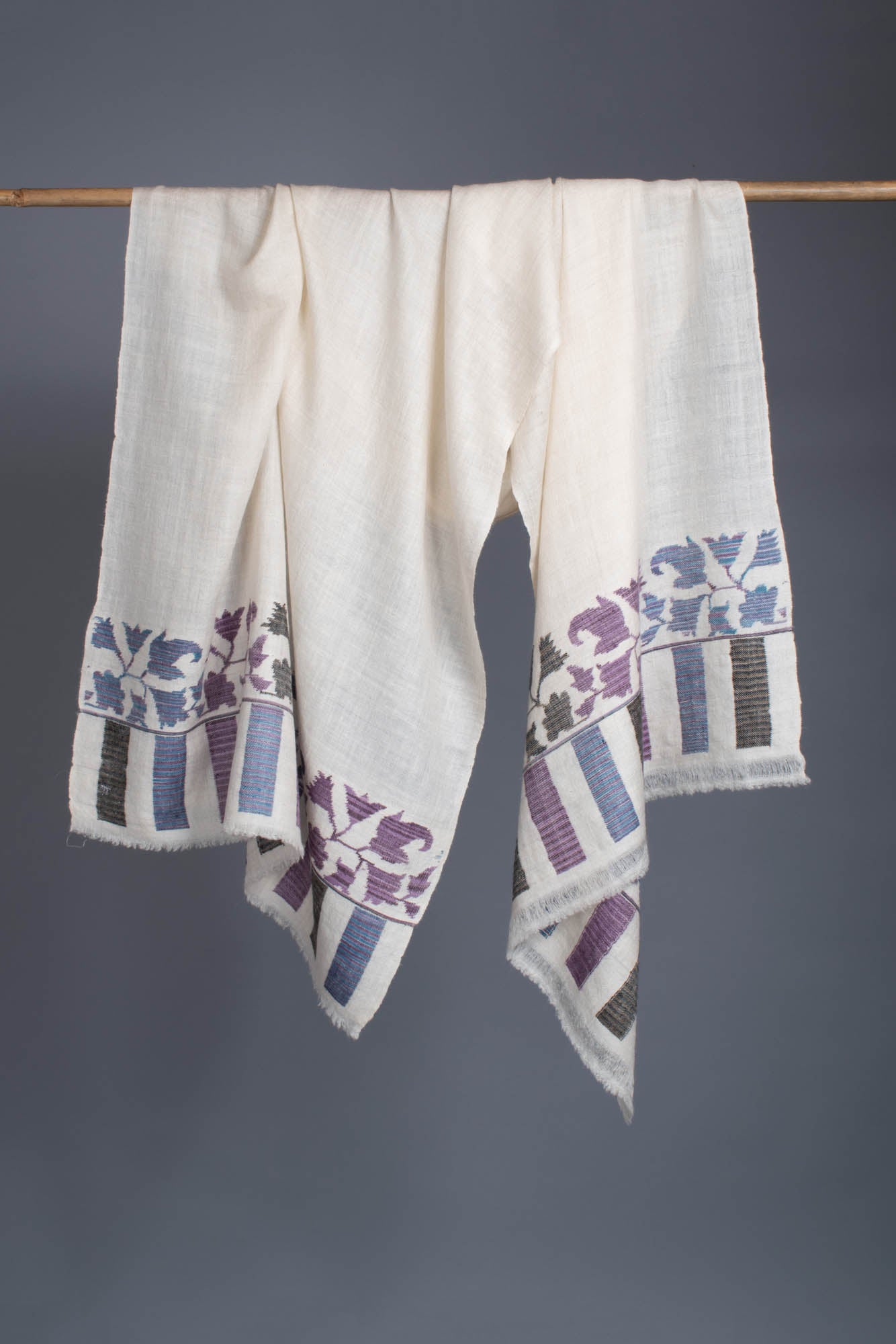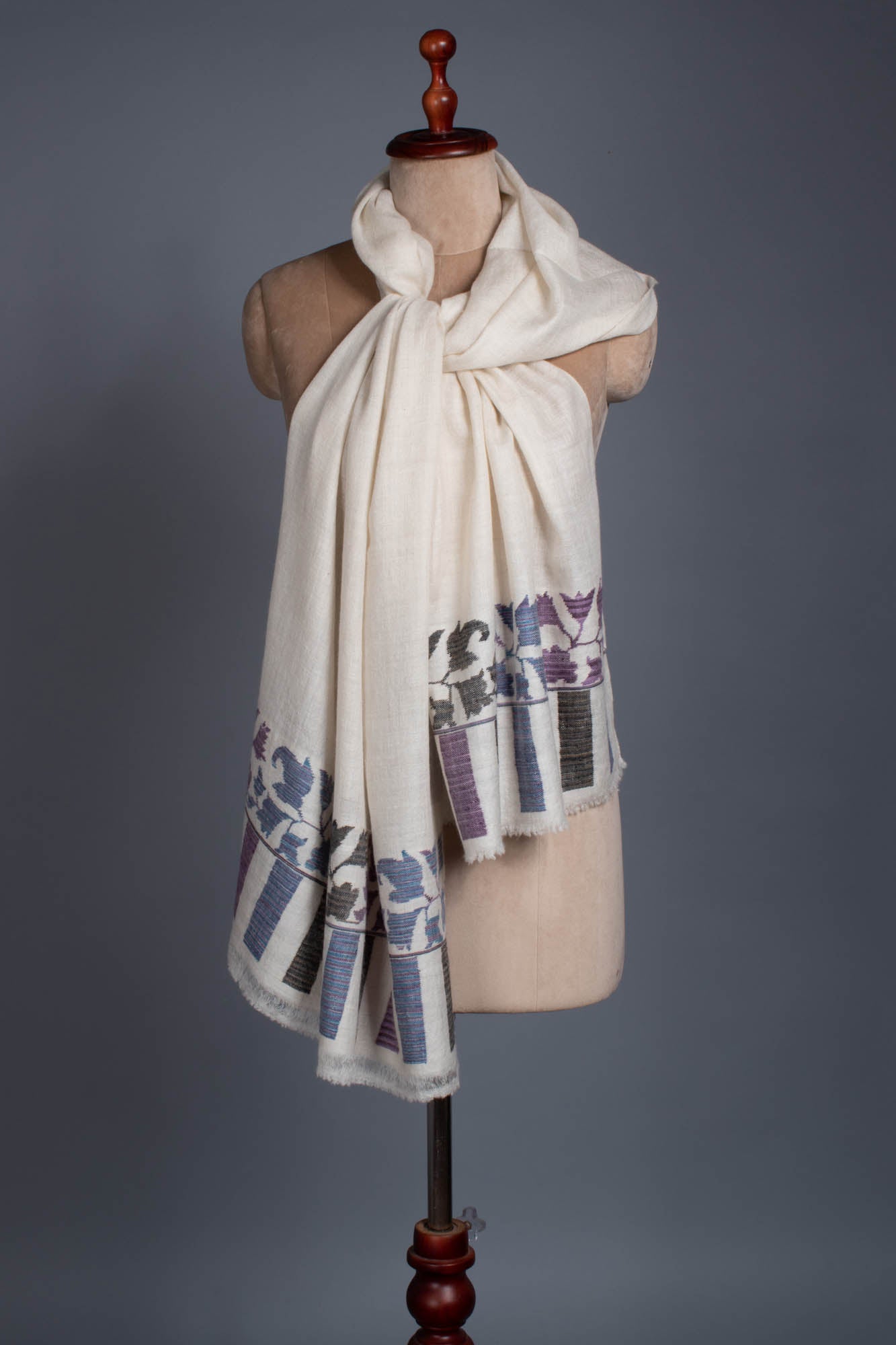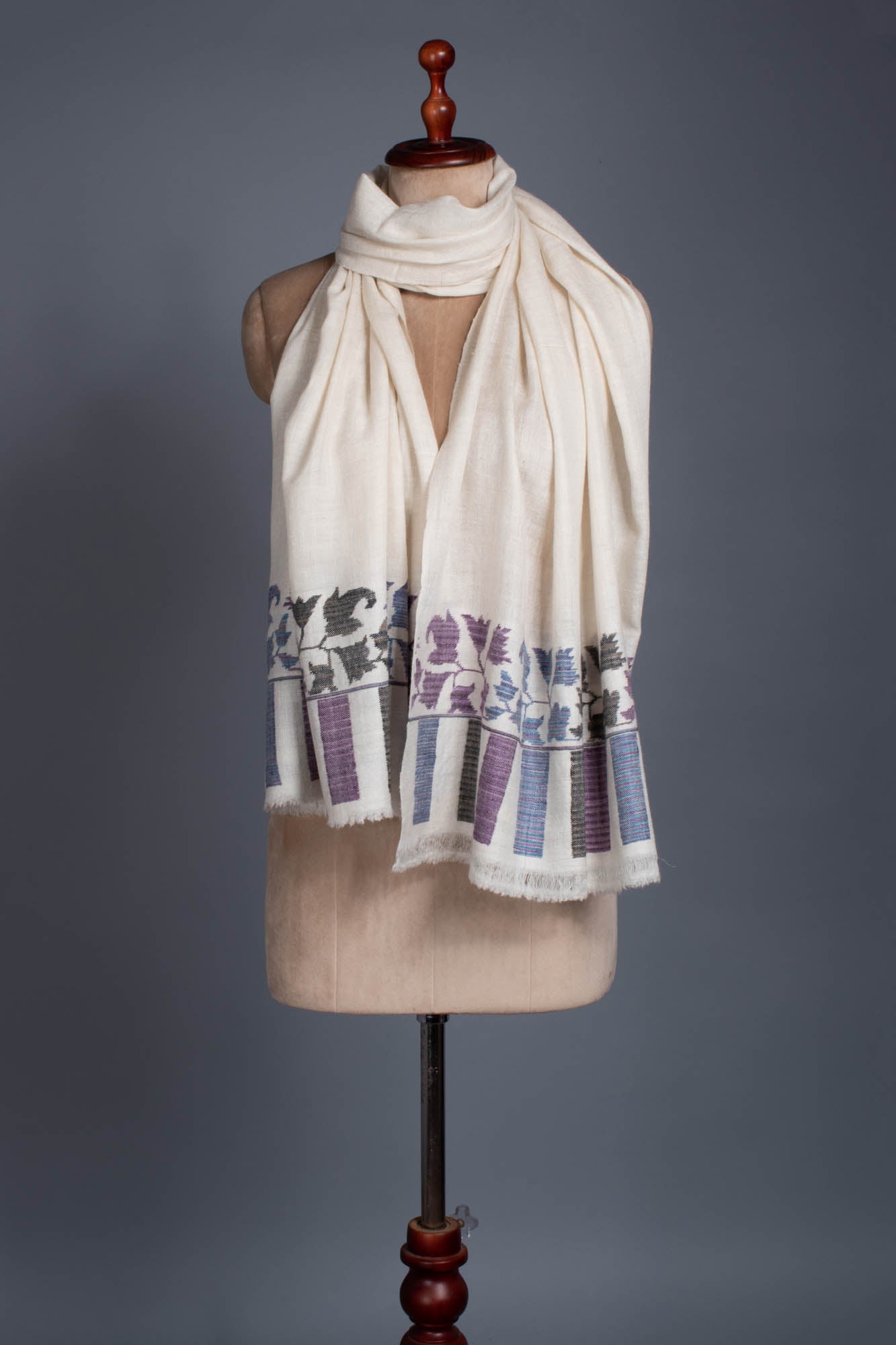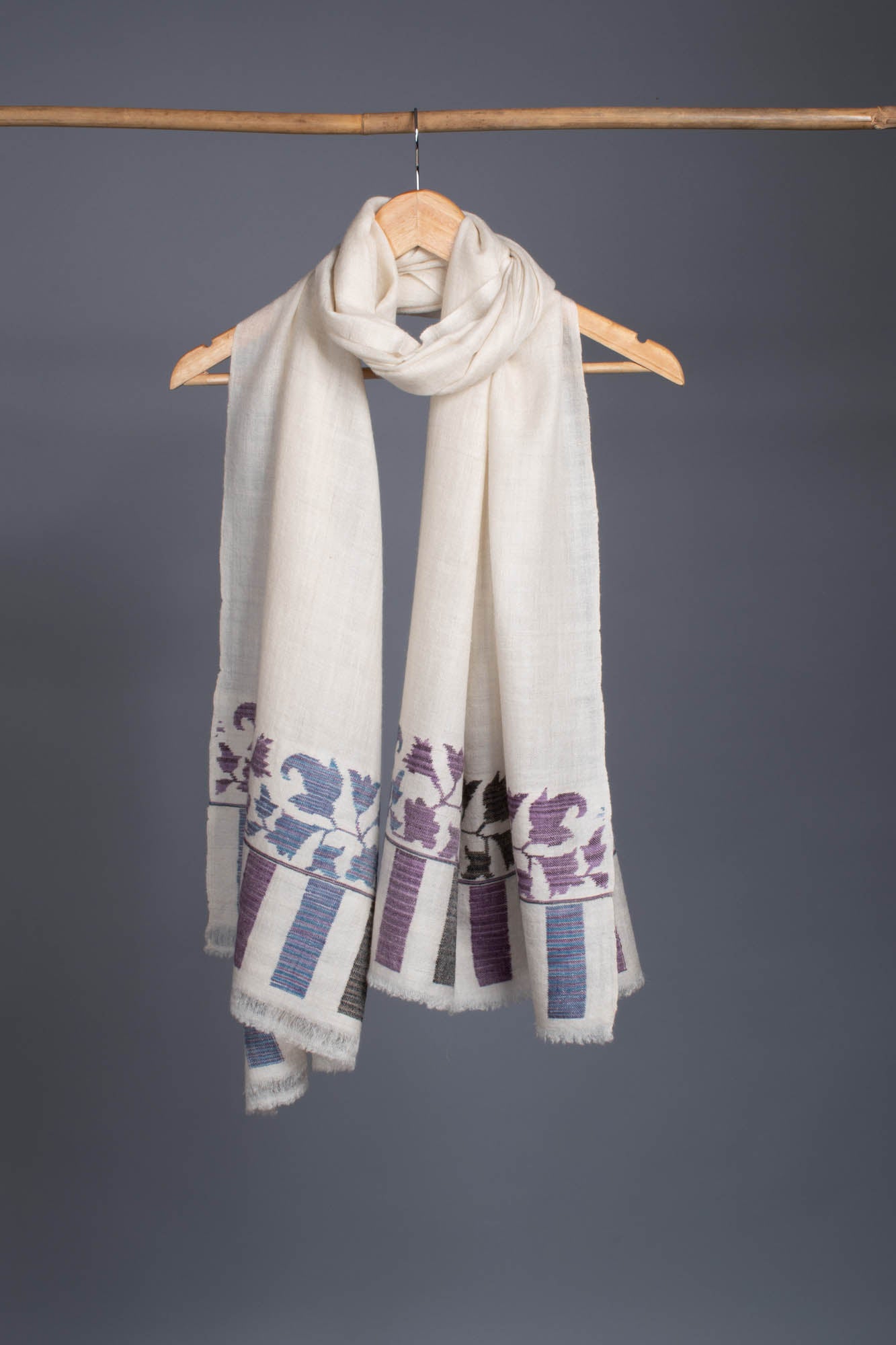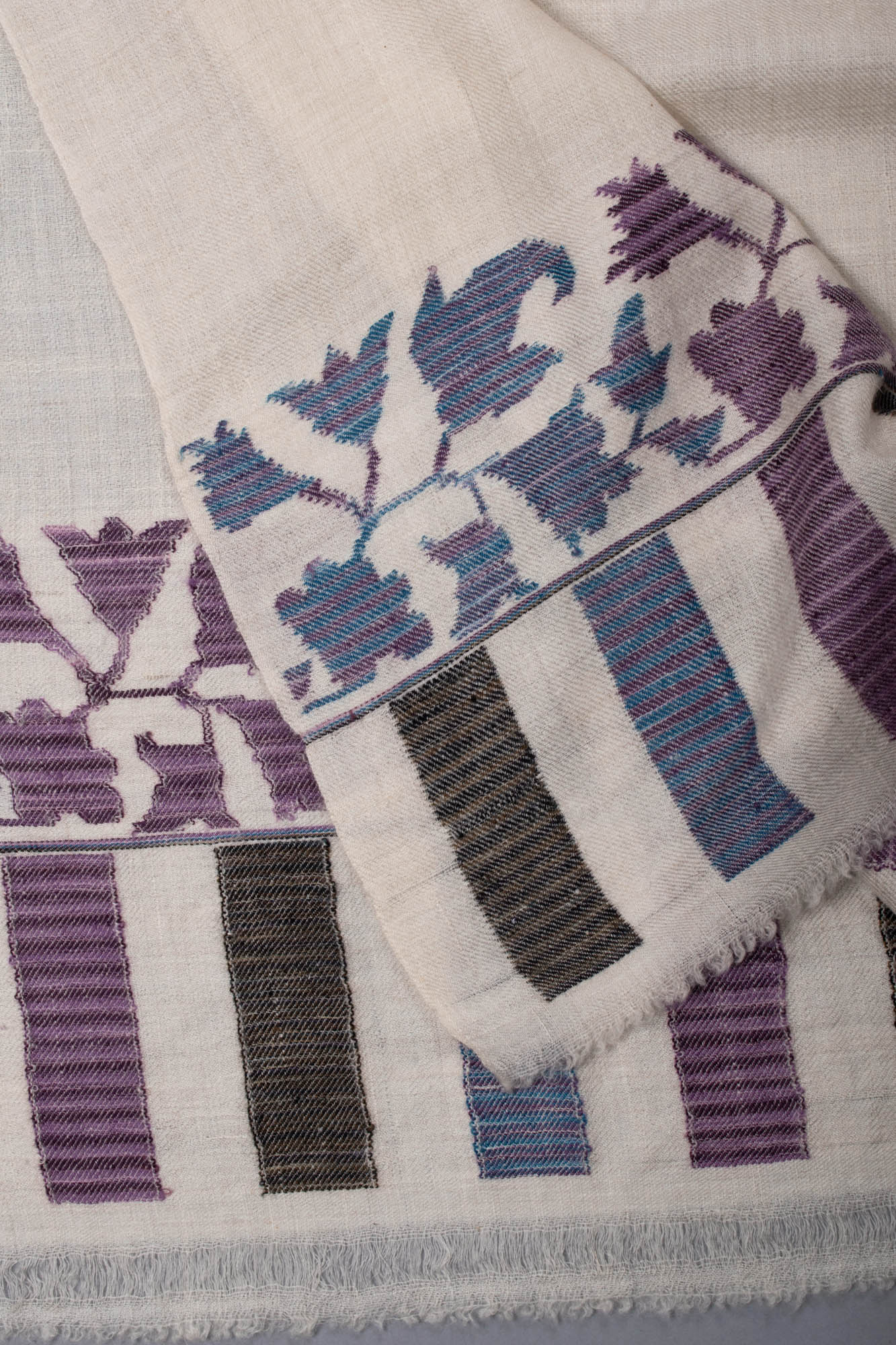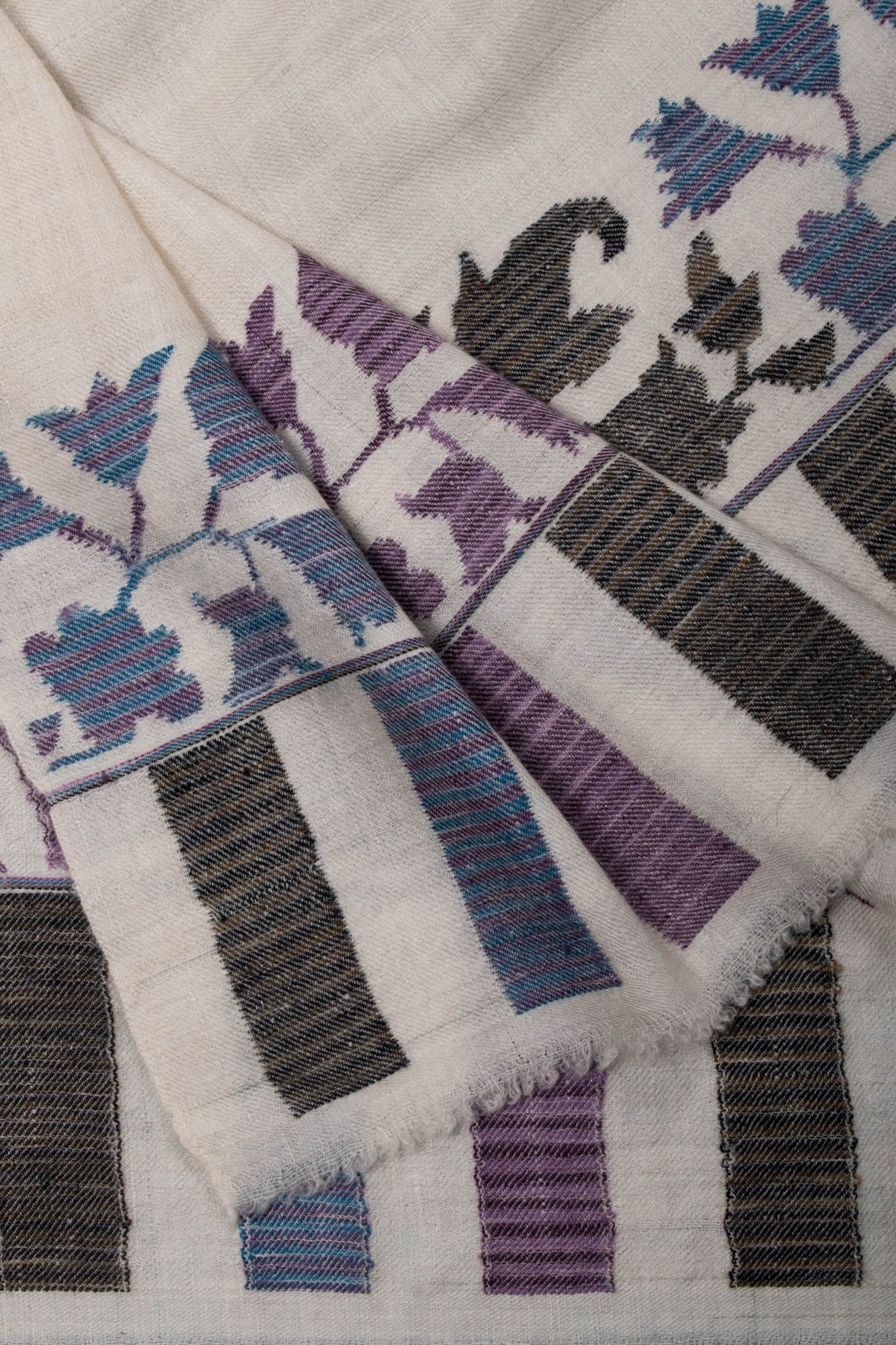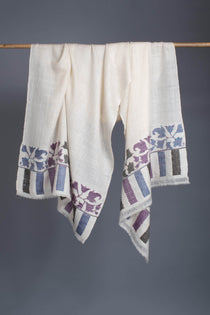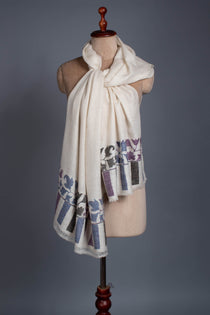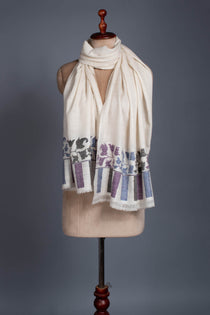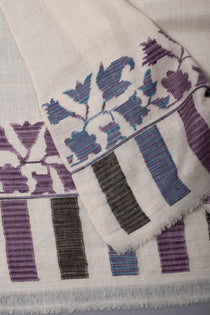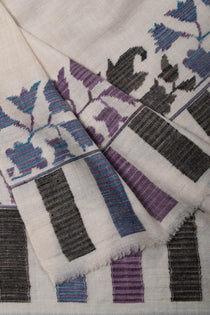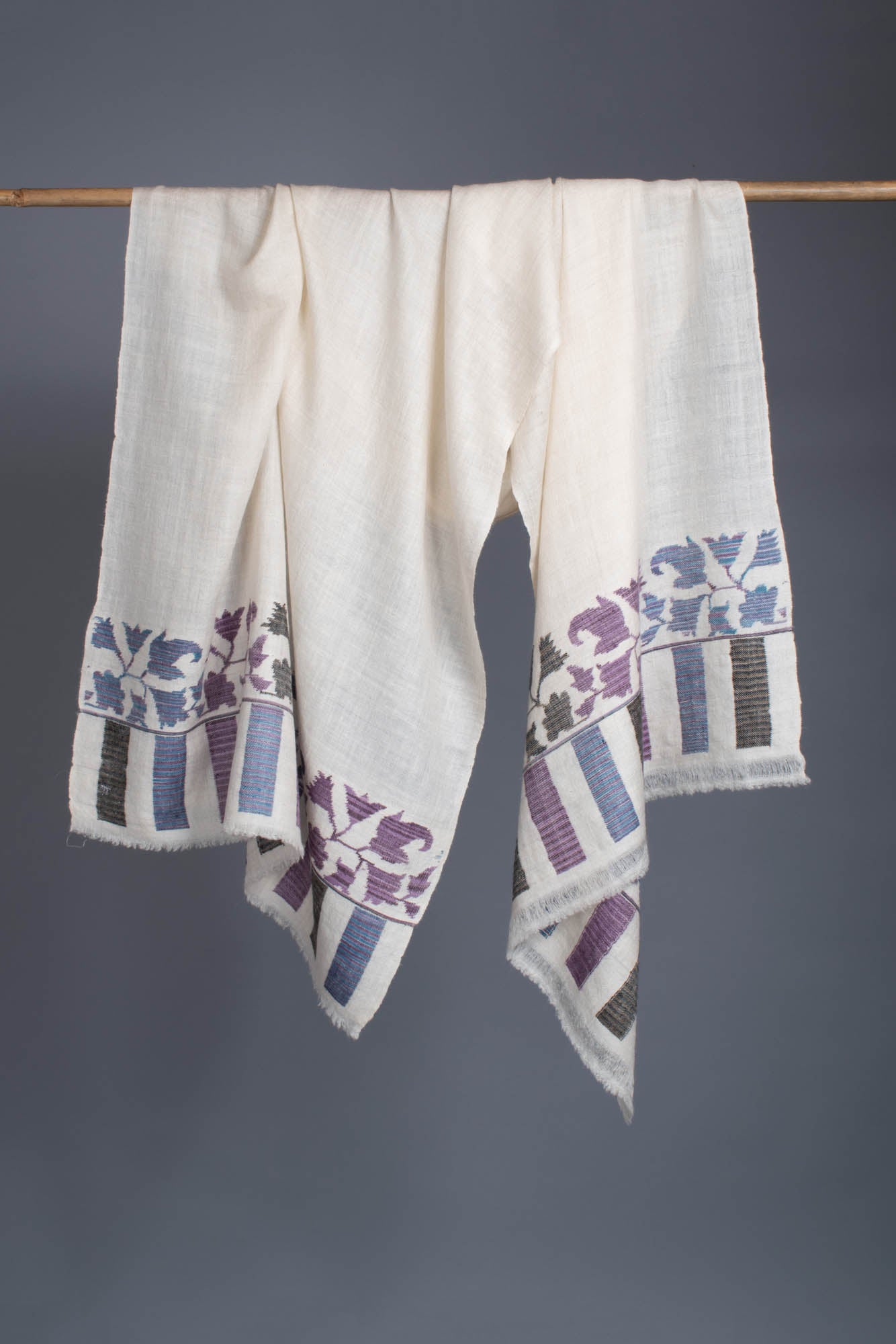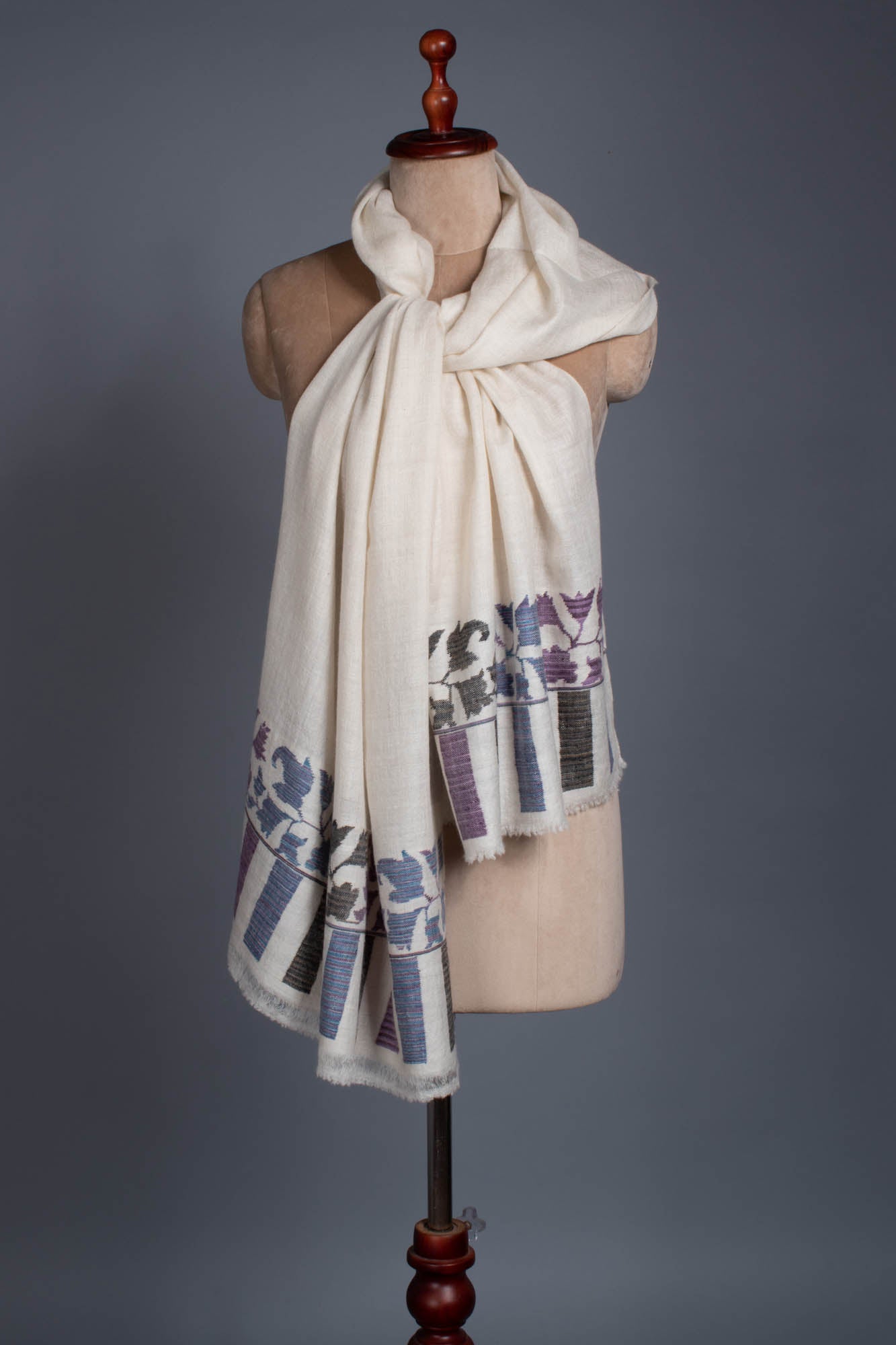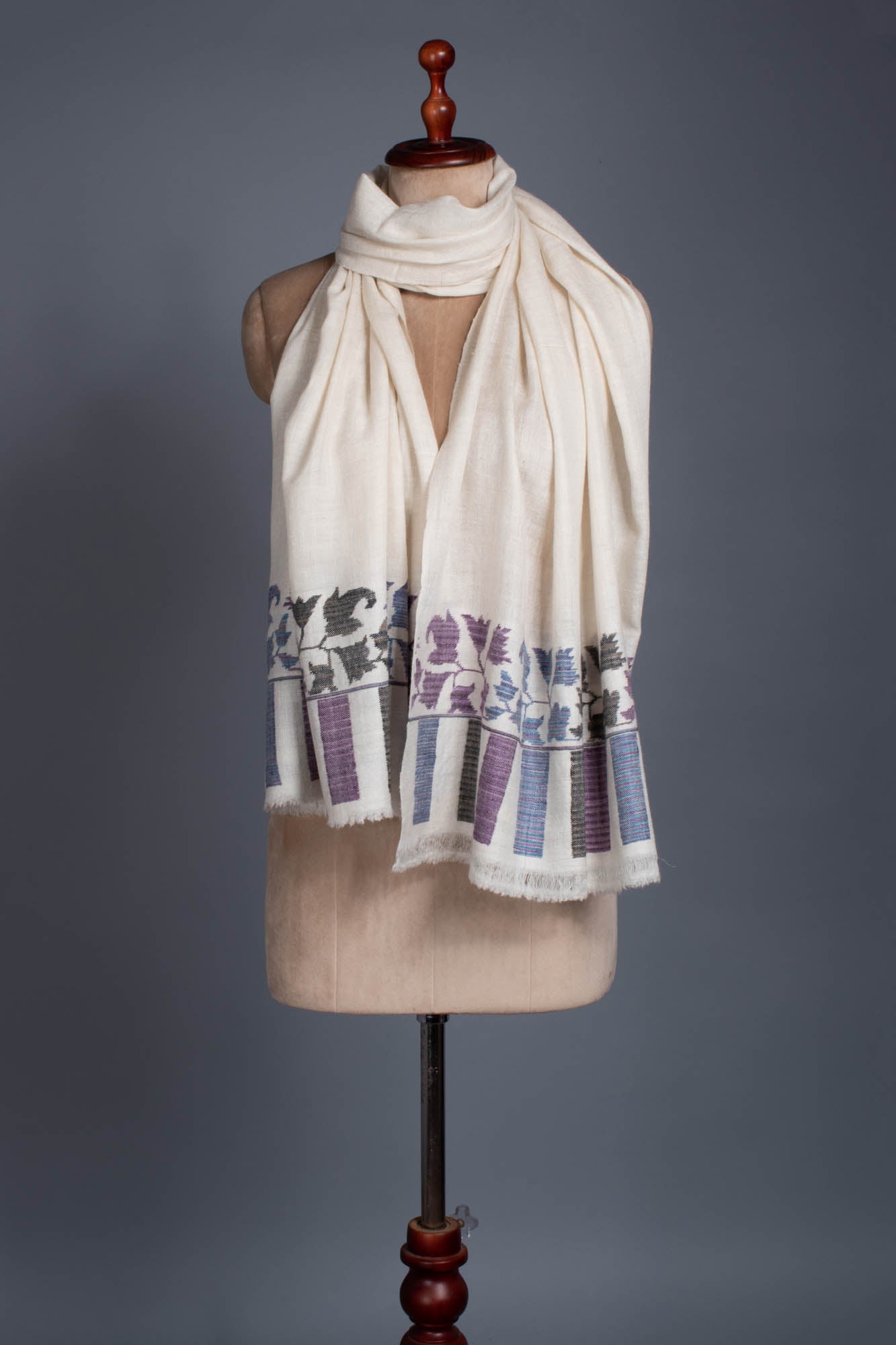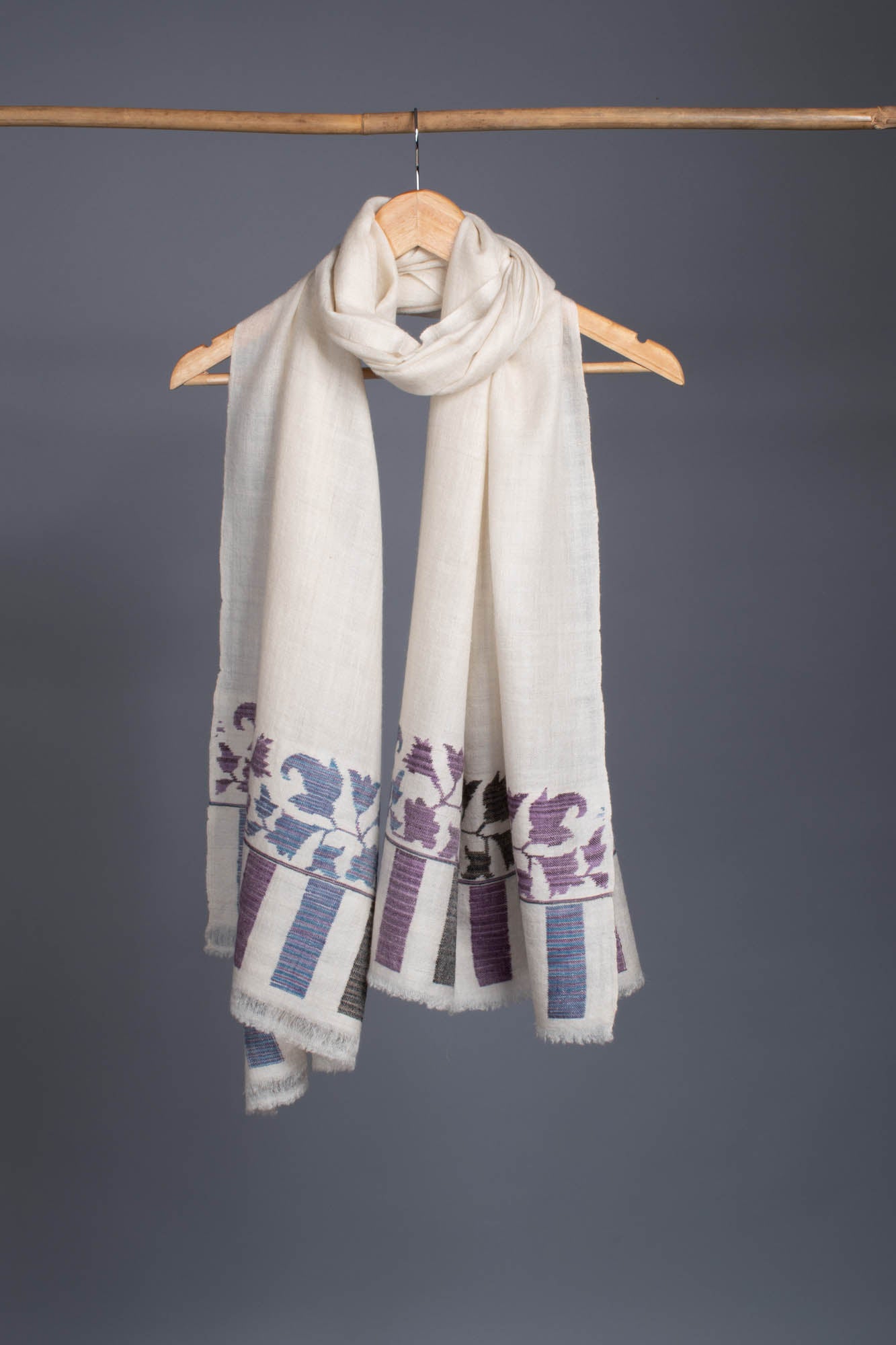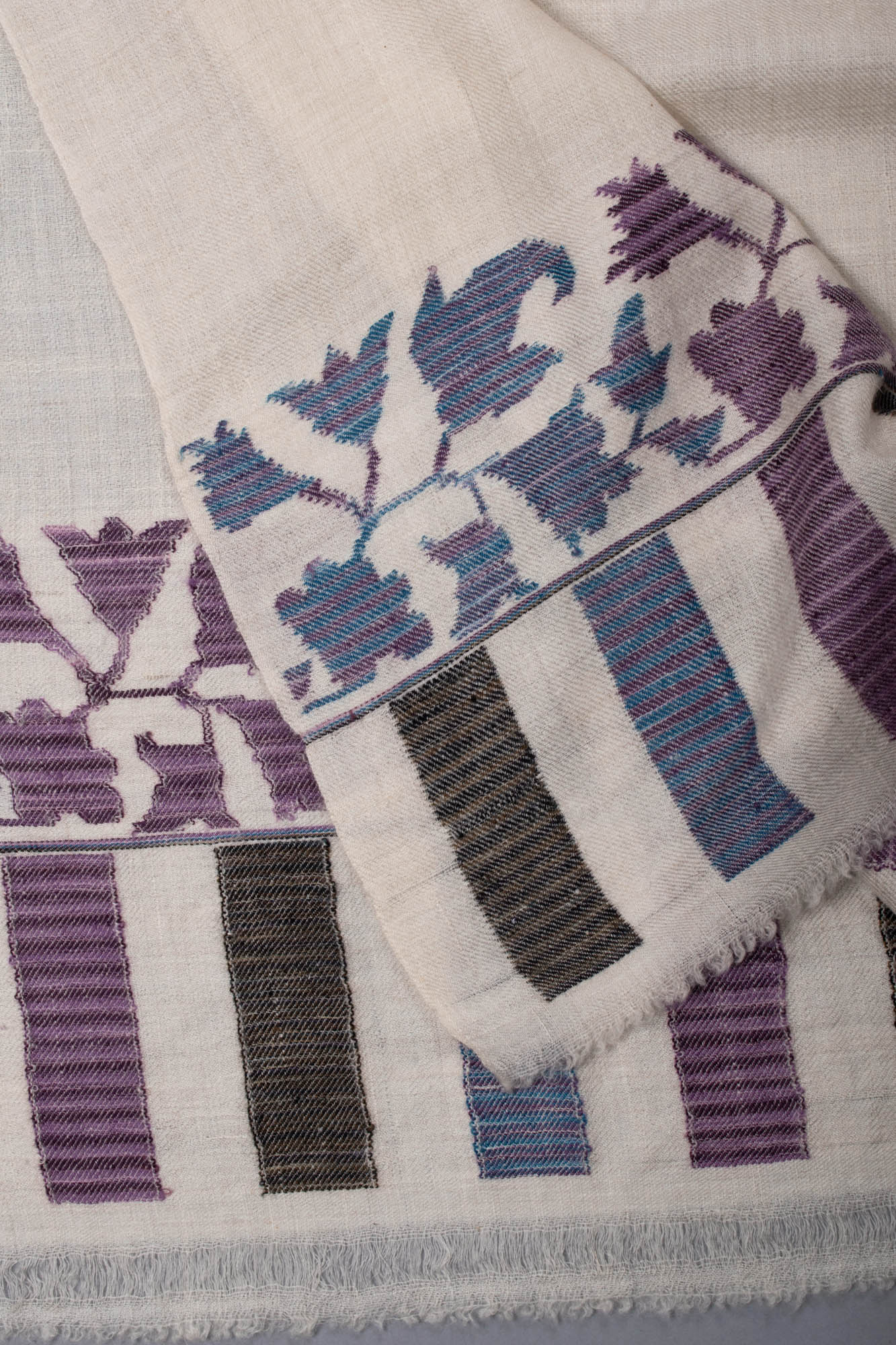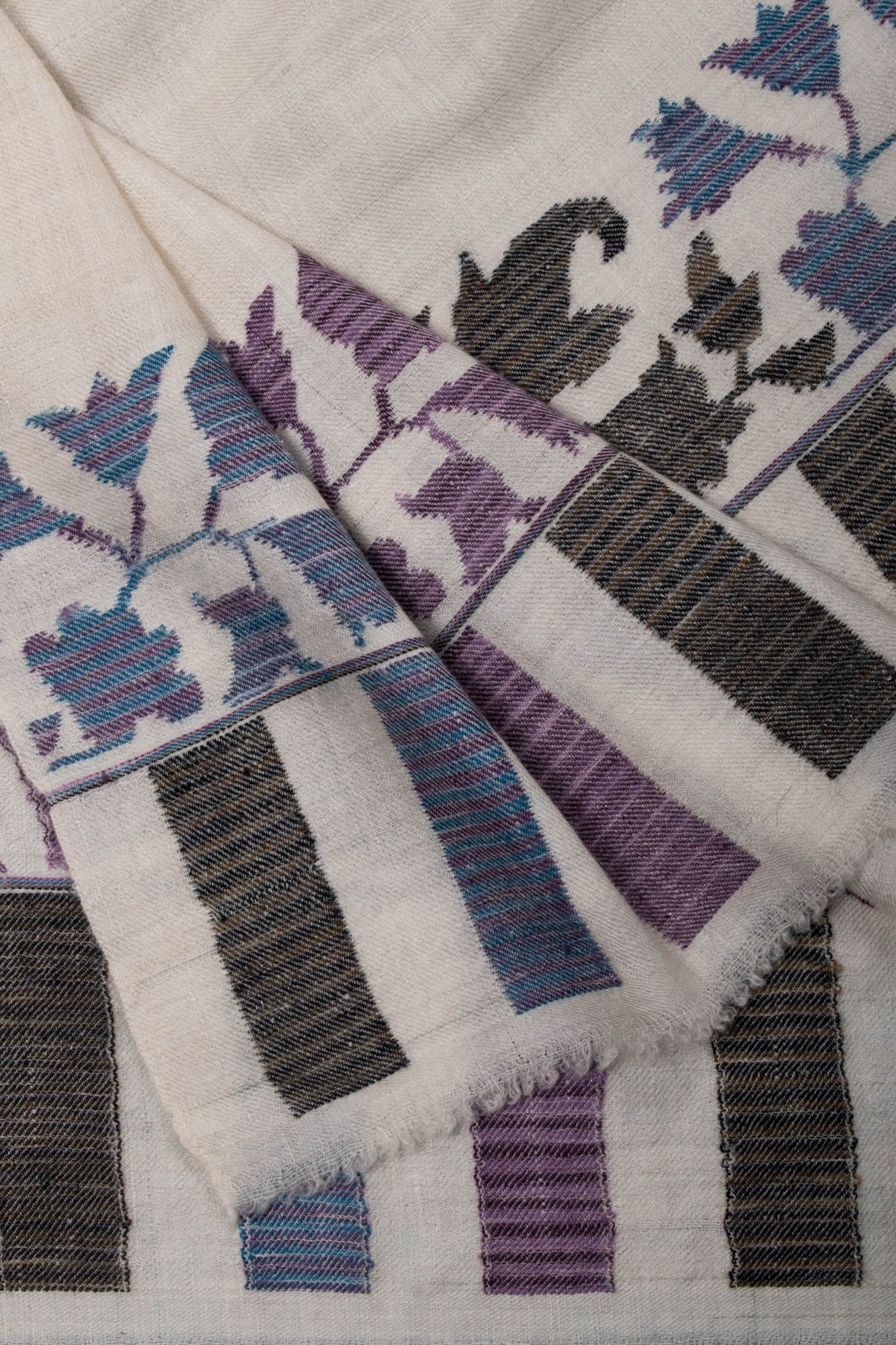 Ivory Kani Pashmina Scarf - SINTRA
The Ivory Kani Pashmina Scarf, a luxurious accessory that combines timeless elegance with exceptional craftsmanship. Crafted from the finest Pashmina, this scarf exudes sophistication and offers a level of comfort that is unmatched.
Made from authentic Kani pashmina, sourced from the Kashmir region renowned for its centuries-old weaving traditions, this scarf embodies the true essence of luxury. The ivory hue adds a touch of purity and grace, making it a versatile piece that effortlessly complements any outfit or occasion.
The intricate Kani weaving technique is the hallmark of this scarf's beauty. Skilled artisans spend countless hours meticulously handcrafting each piece, weaving intricate patterns inspired by  traditional motif paisley. The result is a masterpiece that reflects the rich cultural heritage and artistry of the Kashmiri craftsmen.
The softness and warmth of the Kani pashmina scarf, shawl create a cocoon of comfort around your neck, making it ideal for both chilly winter days and cool summer evenings. The lightweight nature of the scarf ensures it drapes gracefully, allowing you to style it in various ways, from an elegant wrap to a casual drape.
Whether you're attending a formal event, enjoying a leisurely day out, or looking to elevate your everyday style, the Ivory Kani Pashmina Scarf is the perfect companion. Its exquisite design and superior quality make it a statement accessory that adds a touch of refinement and sophistication to any ensemble.
Indulge in the luxury of the Ivory Kani Pashmina Scarf and experience the unparalleled beauty and craftsmanship that Kashmir has to offer. Embrace the allure of tradition and elegance with this timeless piece that will undoubtedly become a cherished addition to your wardrobe.

• Size : 70 x 200 cm / 28 x 80 inch / 0.77 x 2.22 yard
• Material : 100% pure Pashmina/Cashmere. (Authentic, has no mix of Viscose, Silk etc.)
• Feel : Very Soft
Discover the Fascinating Art of Kani Pashmina Craft - Click Here to Learn More.
Hurry! Only 1 Left in Stock!
Order in the next to get it by
You may also like