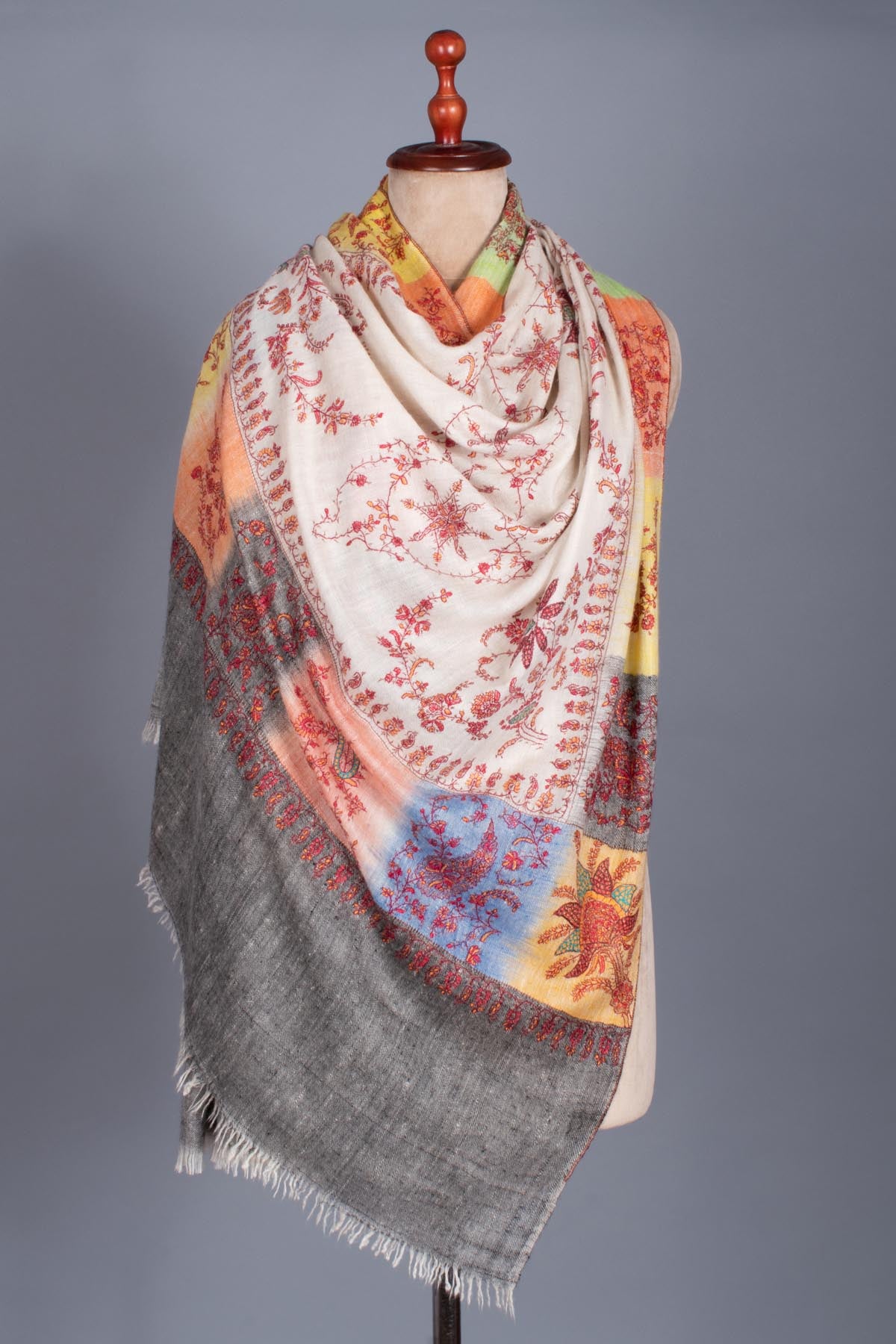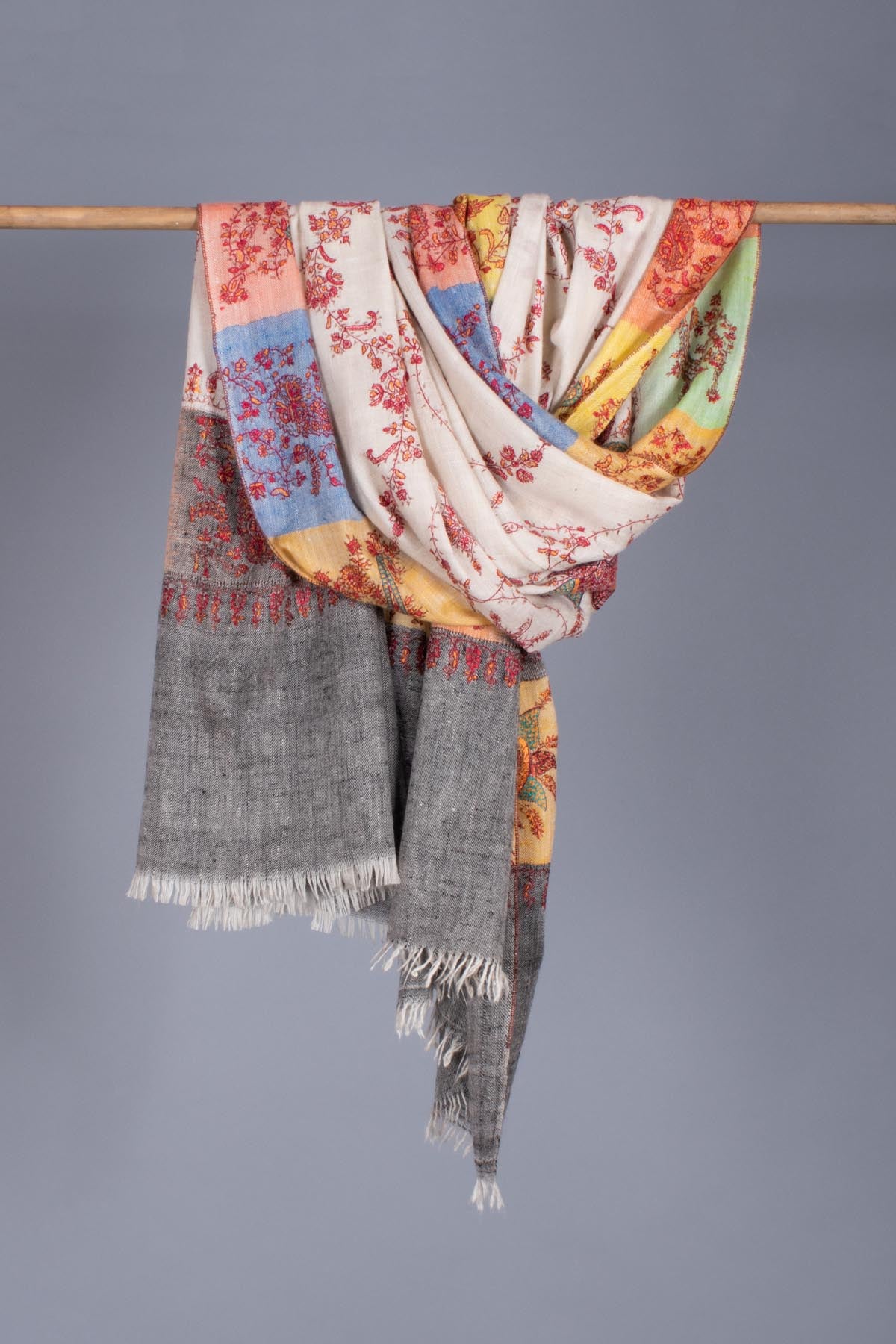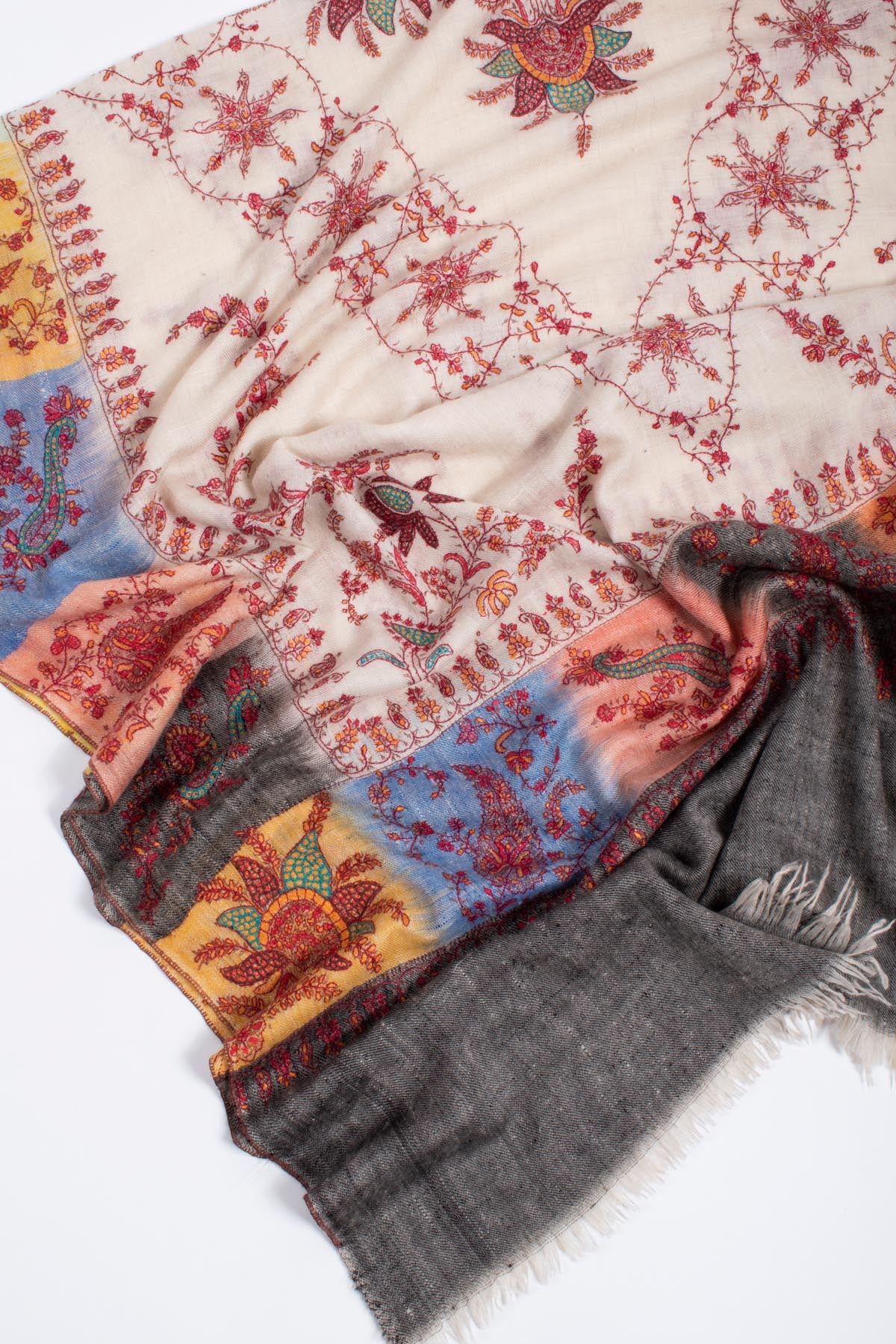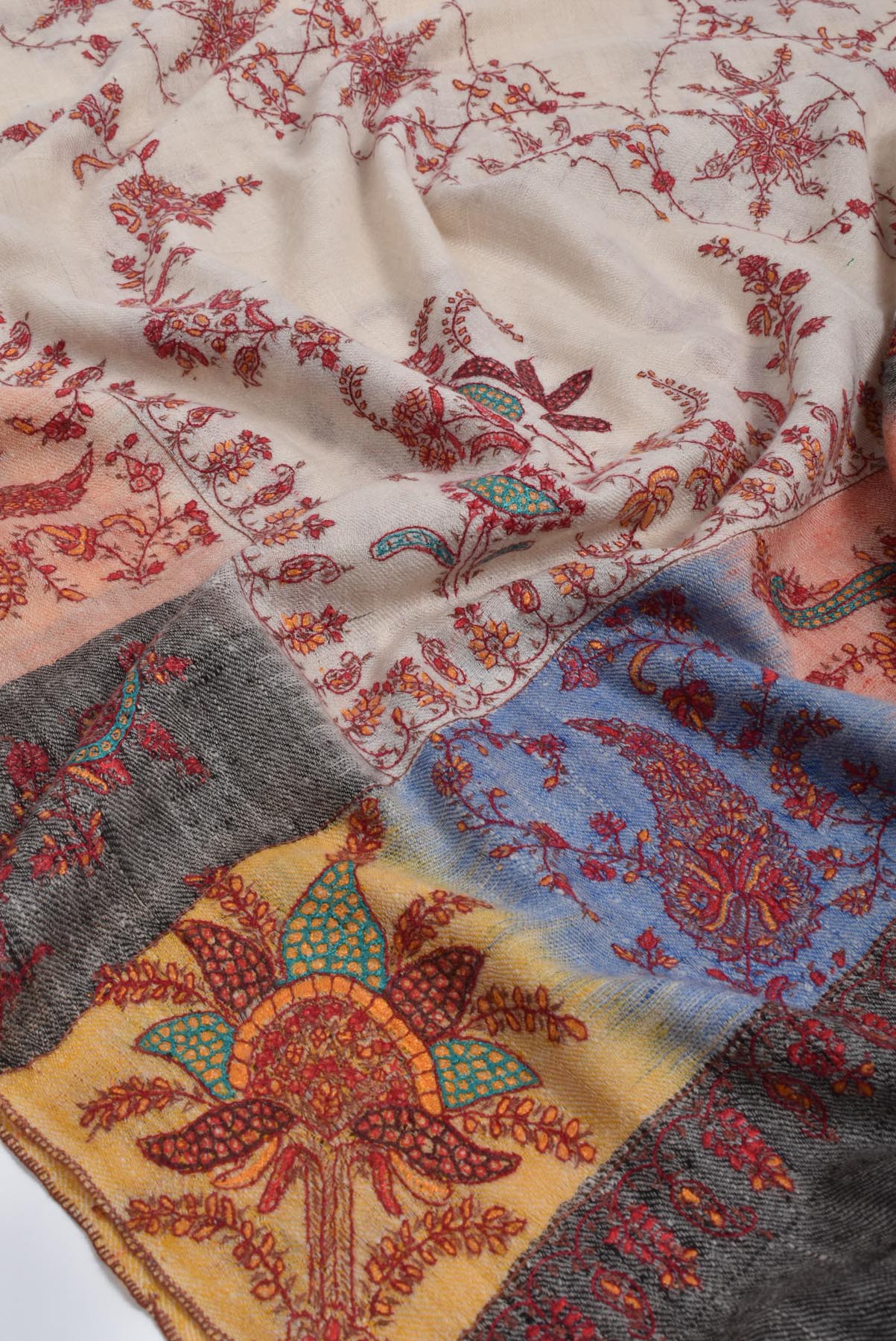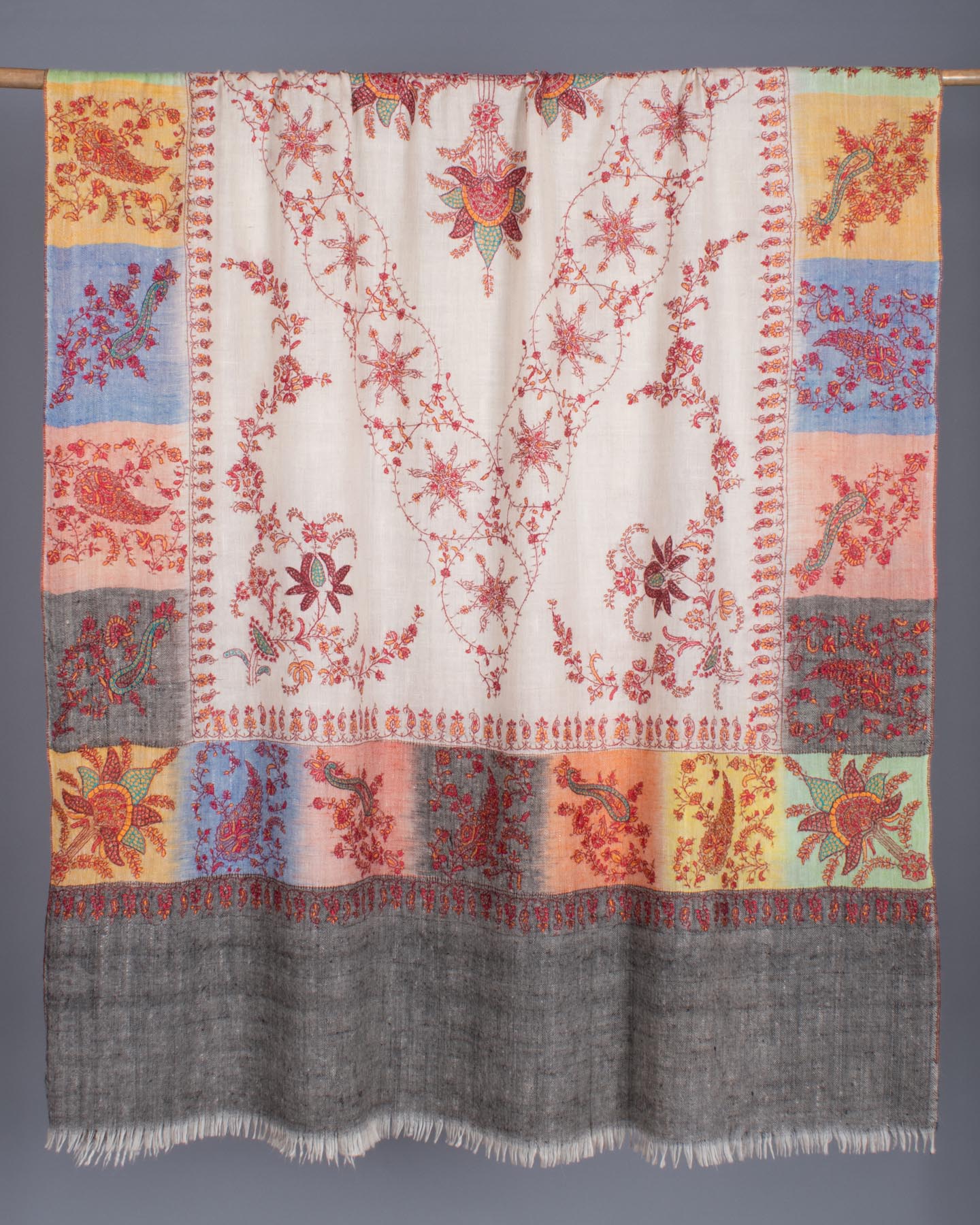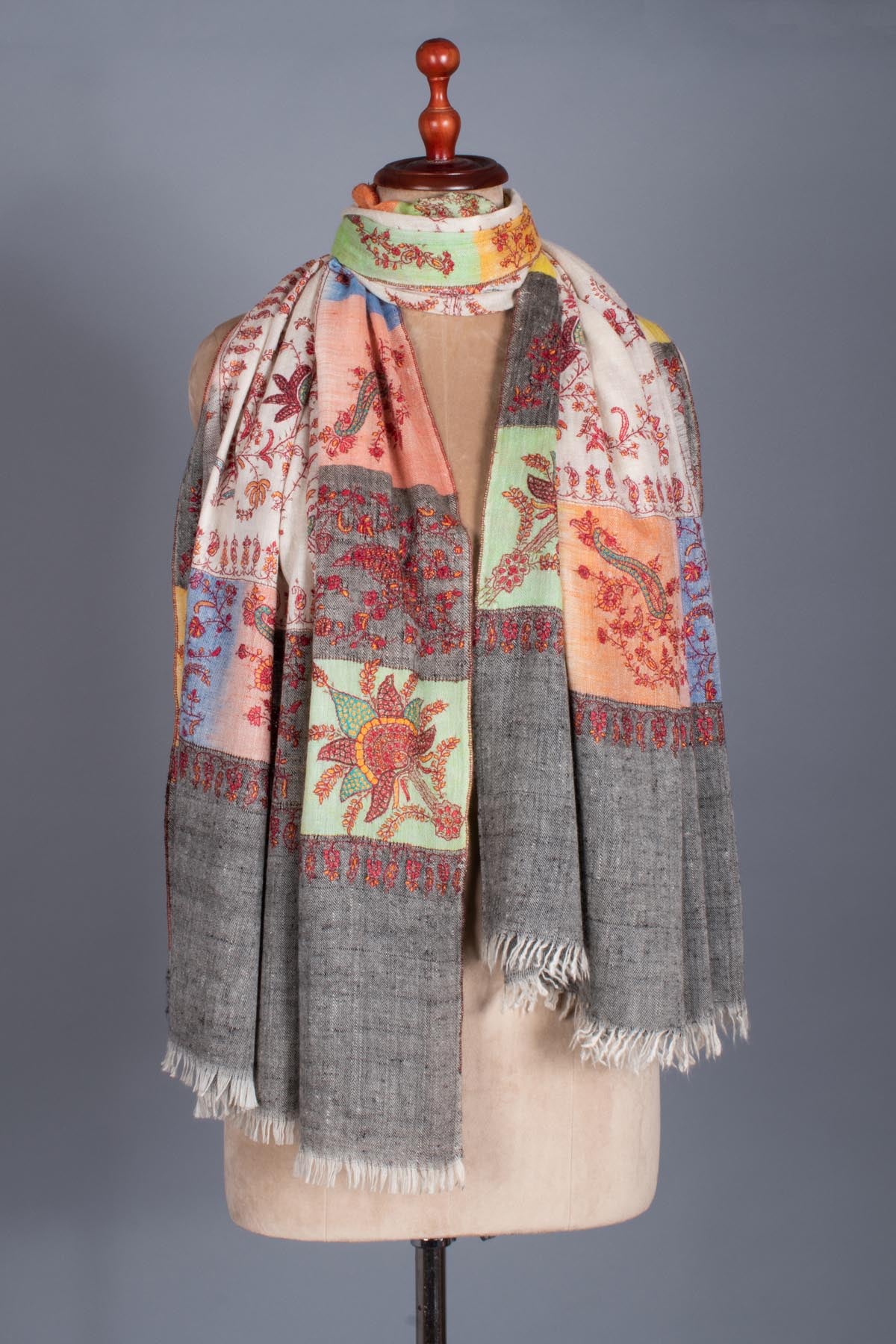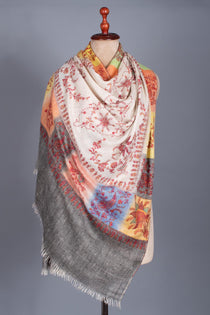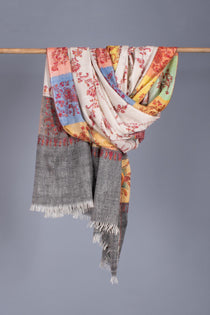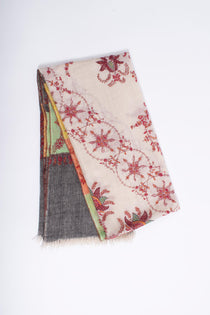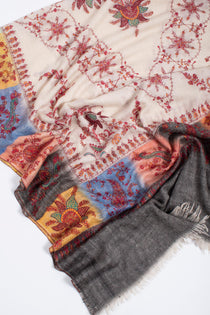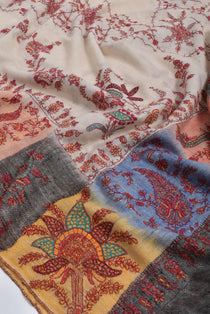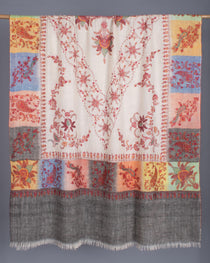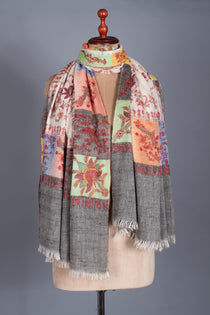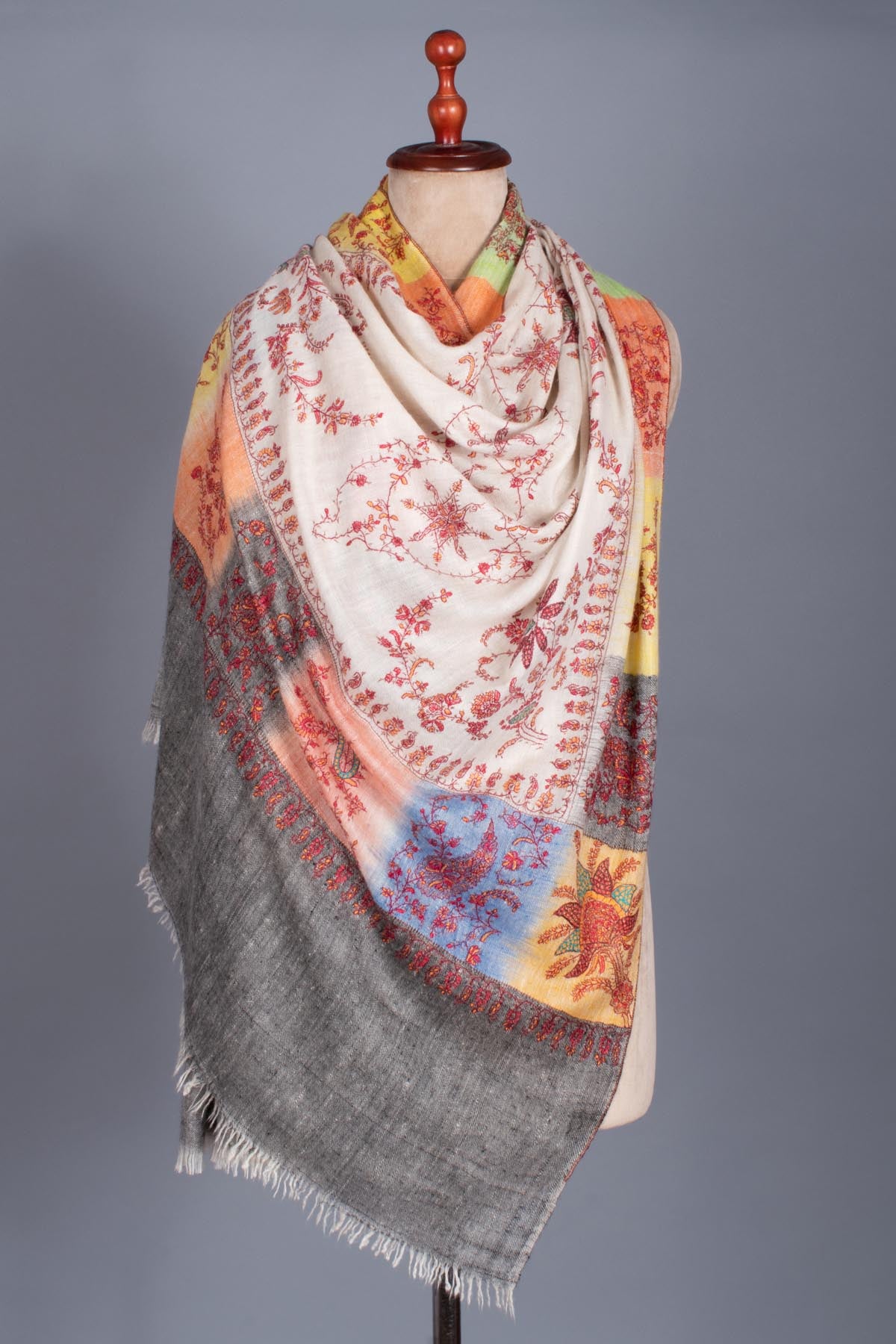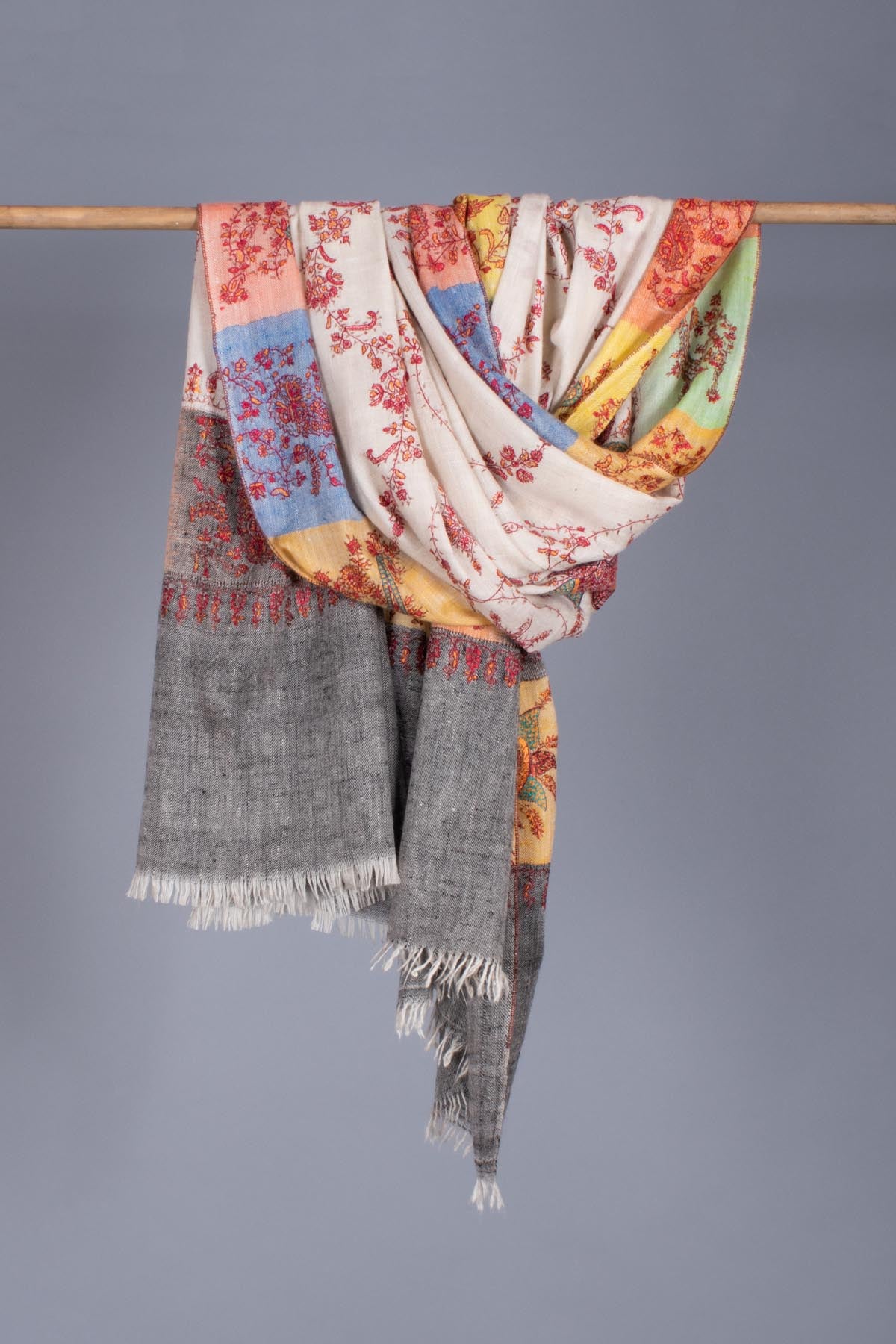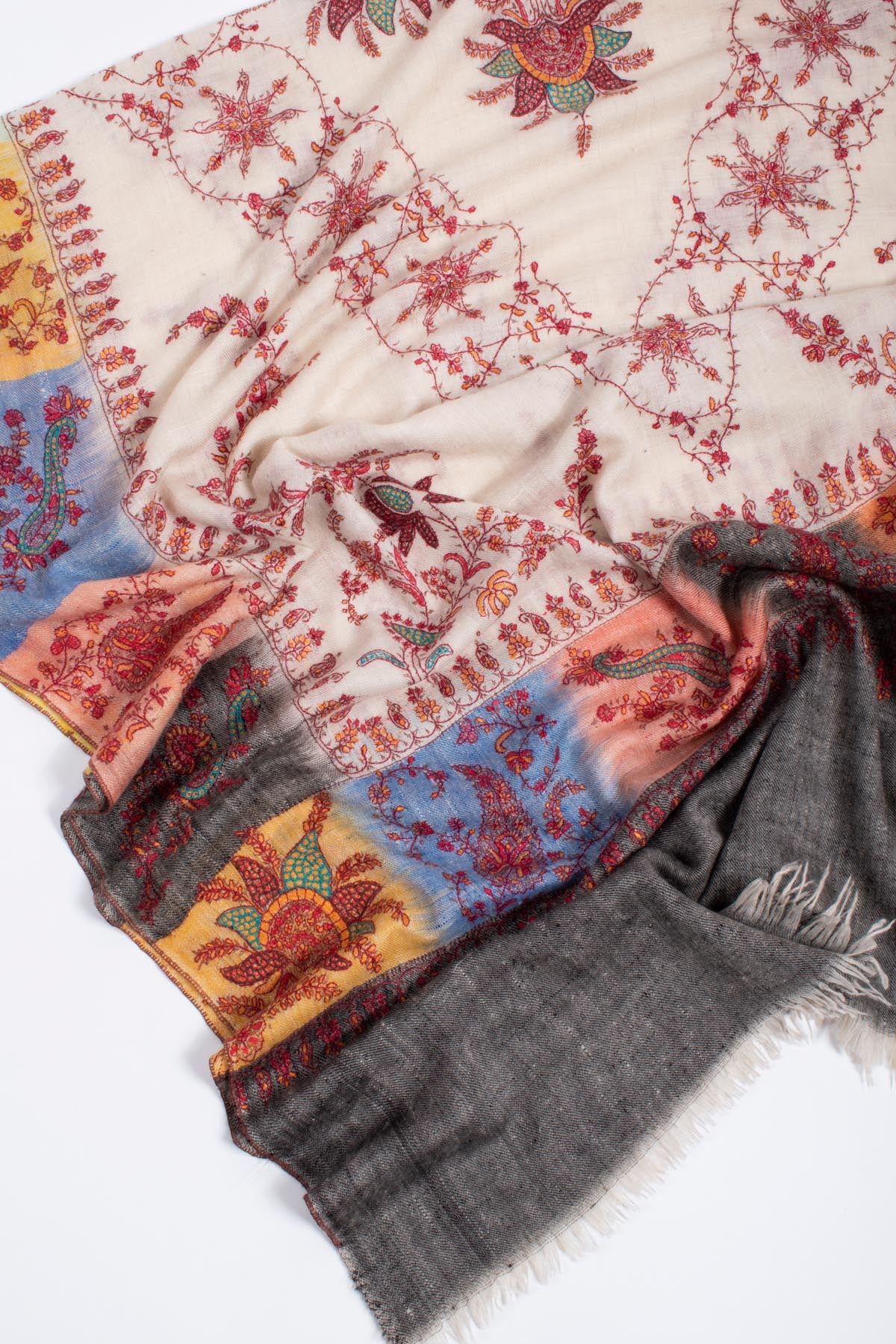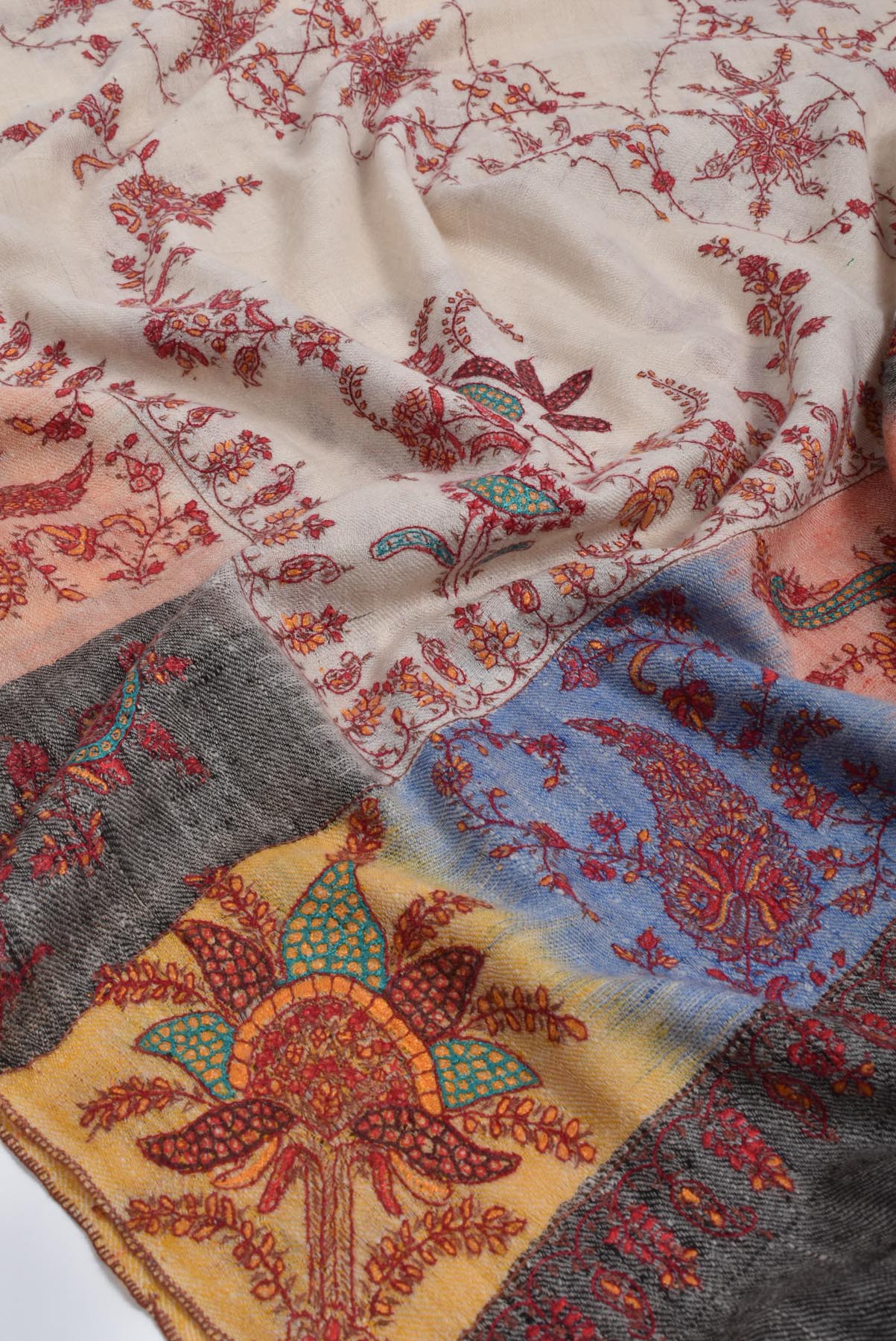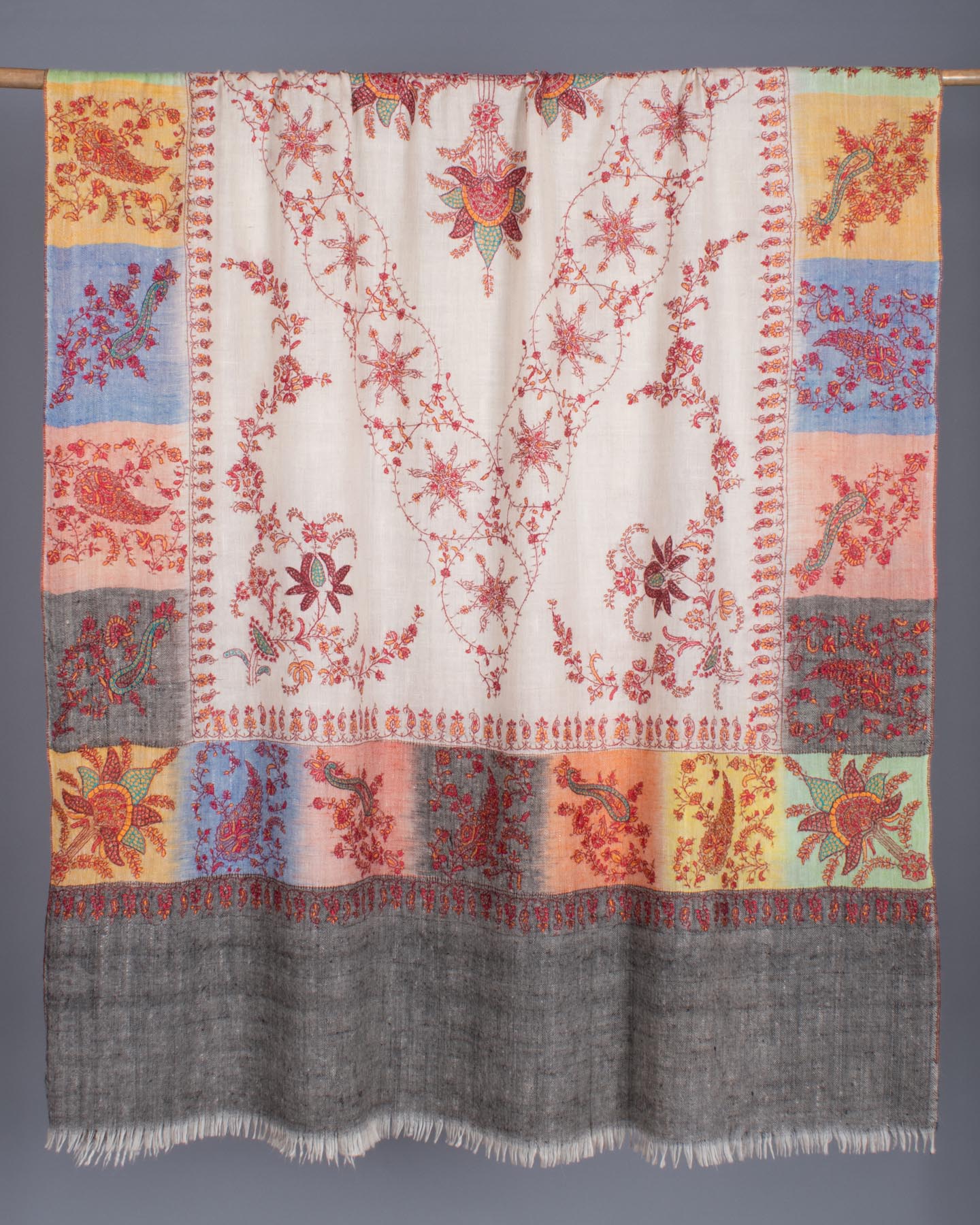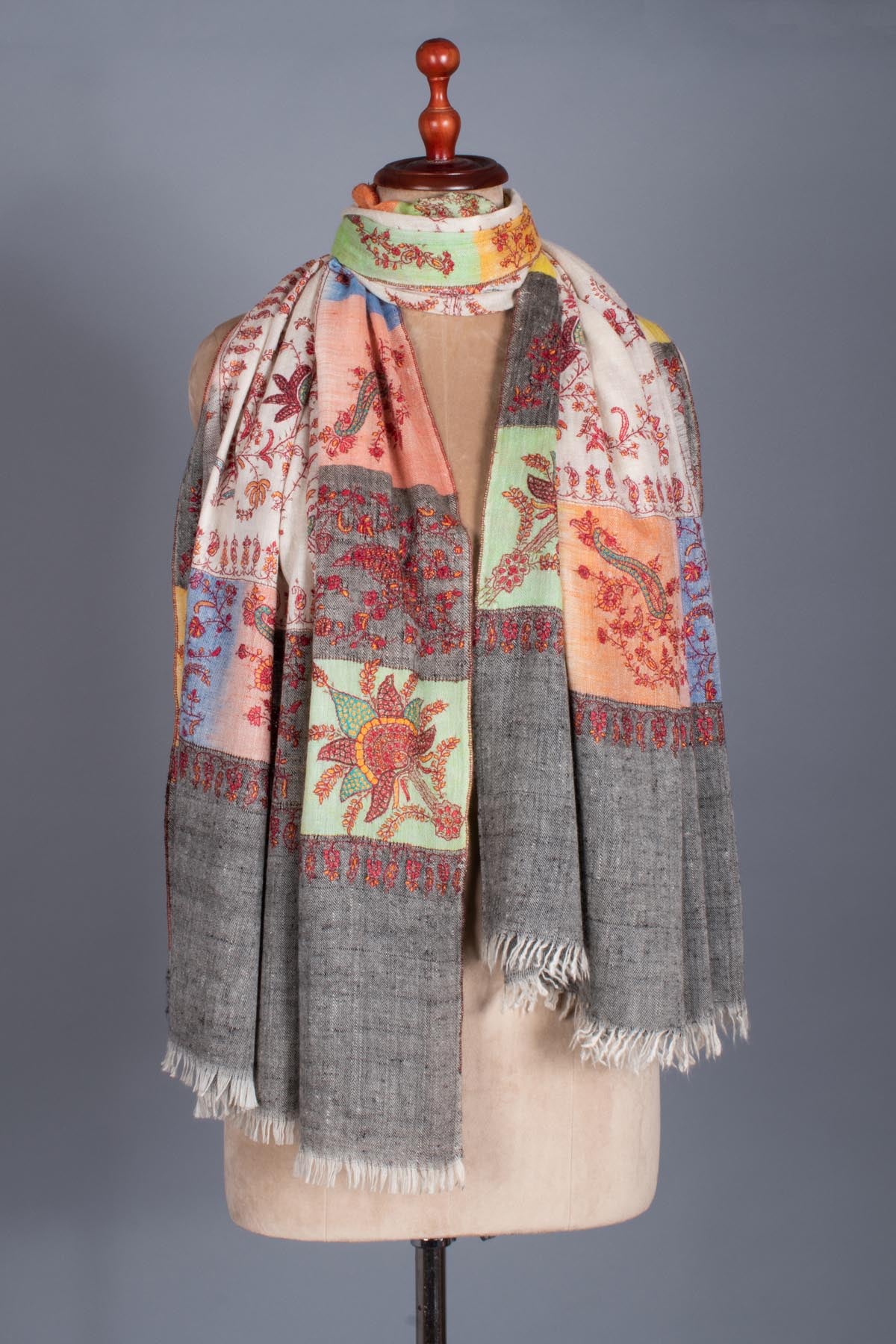 LEROS - 40x80"
The handmade space dyed multicolored Kashmiri pashmina shawl with all-over designer hand embroidery is a true masterpiece that seamlessly blends vibrant colors, impeccable craftsmanship, and exquisite design. Created by skilled artisans in the beautiful valley of Kashmir, this shawl is a testament to their artistry and dedication to preserving traditional techniques.

Crafted from the finest and softest pashmina wool, sourced from the underbelly of Himalayan goats, this shawl offers a luxurious feel and unparalleled warmth. The space dyeing technique creates a mesmerizing blend of multiple colors, forming a dynamic and eye-catching visual display.

The shawl is adorned with all-over designer hand embroidery, meticulously crafted by skilled artisans. Intricate patterns and motifs come to life as the artisans delicately stitch each detail, showcasing their expertise and attention to precision. The embroidery adds a touch of elegance and sophistication, enhancing the overall beauty of the shawl.

When draped around the shoulders, this handmade Kashmiri pashmina shawl becomes a true statement piece. Its multicolored design and intricate embroidery make it a versatile accessory that can elevate any outfit, whether it's a formal occasion or a casual ensemble. Wearing this shawl not only keeps you cozy but also allows you to showcase your appreciation for fine craftsmanship and unique design.
• Condition: Brand New
• Size: 100 x 200 cm / 40 x 80 inch / 1.11 x 2.22 yard (Approx)
• Weave: Medium Weave, Woven on Wooden Handloom
• Thread Count: Medium
• Feel: Soft
Traditional very fine Sozni Hand Embroidery Needle Work of Kashmir. Embroidery is done using cotton thread.
Hurry! Only 1 Left in Stock!
Order in the next to get it by
You may also like