ZARI SAGA Pashmina Wrap - 40x80"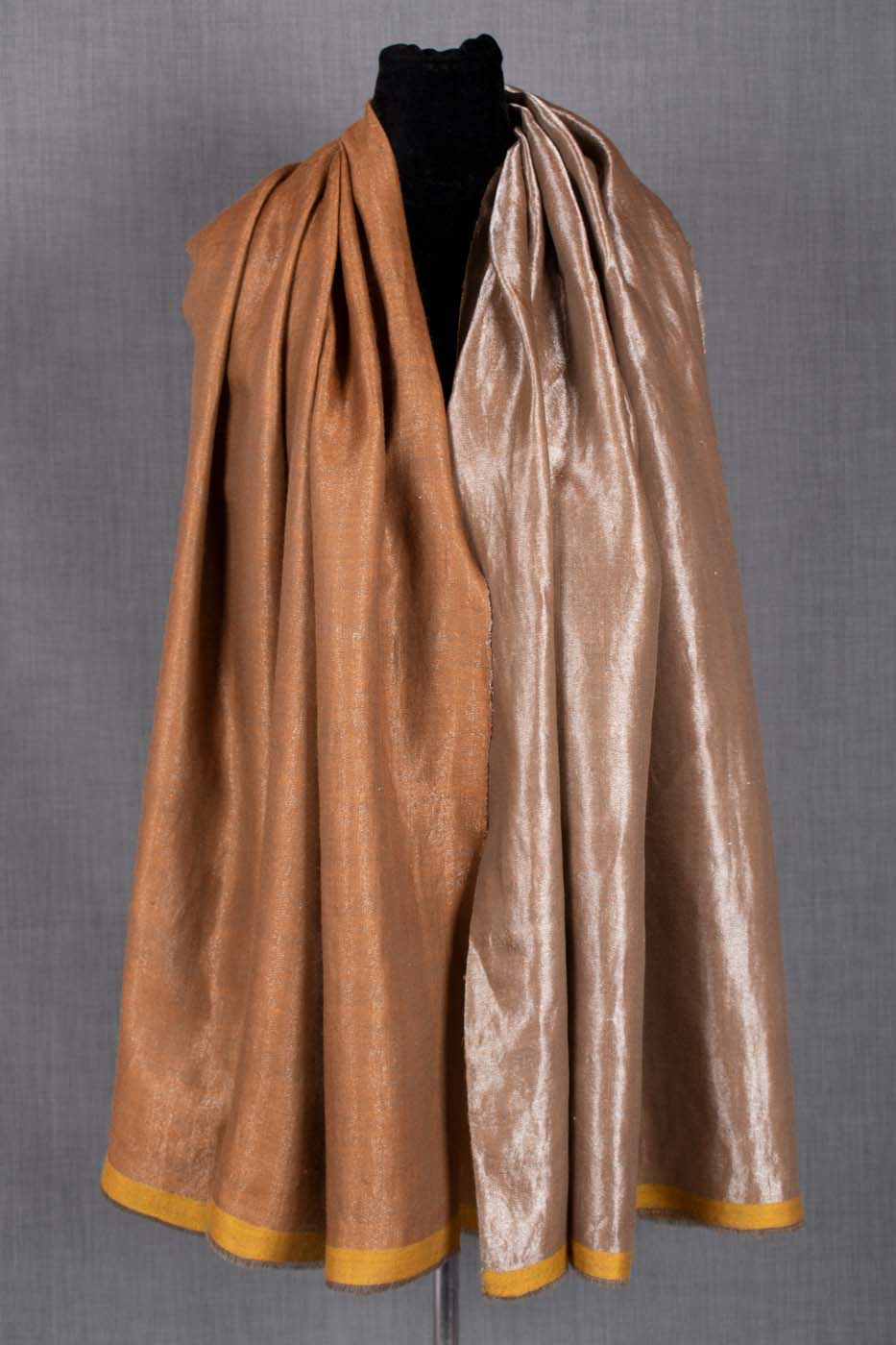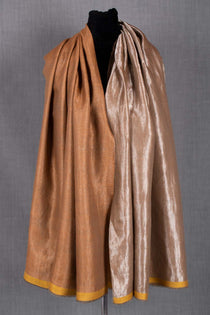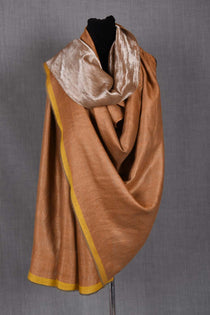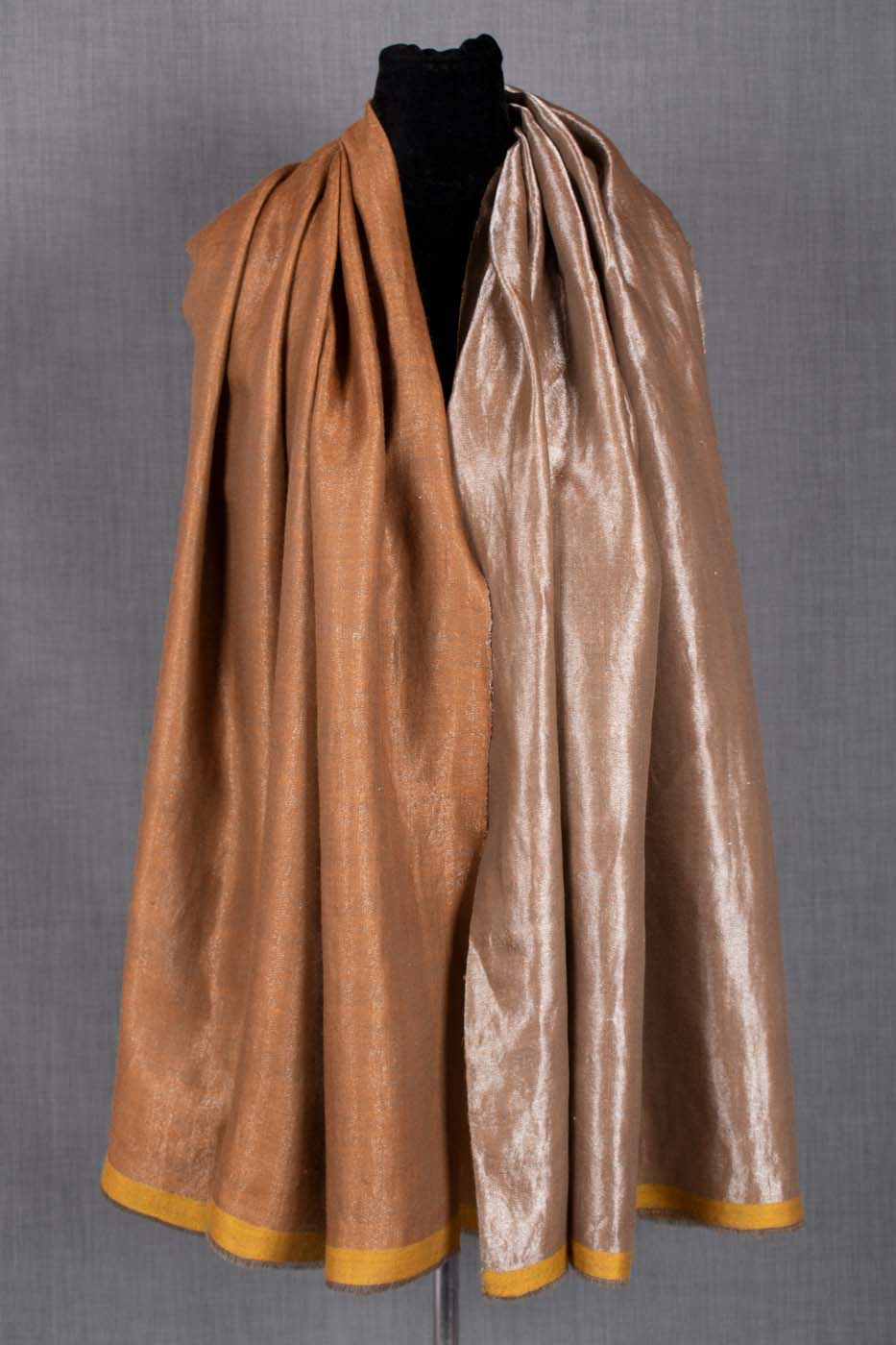 ZARI SAGA Pashmina Wrap - 40x80"
Dual Shade Zari Pashmina Shawl, a stunning blend of traditional craftsmanship and contemporary elegance. Crafted with meticulous attention to detail, this shawl is a true masterpiece that combines the softness of pashmina wool with the richness of zari Thread.
Made from the finest quality pashmina wool sourced from the Himalayan region, our Dual Shade Zari Pashmina Shawl offers unparalleled comfort and warmth. The natural fibers of pashmina ensure a lightweight feel, making it a versatile accessory that can be worn throughout the year.
What sets this shawl apart is the exquisite zari . The  zari (metallic) thread, delicately woven with pashmina threads, adds a touch of glamour and opulence. The dual shade design further enhances its allure, creating a captivating contrast that elevates any outfit.
Whether you're attending a formal event or adding a touch of elegance to your everyday attire, this Dual Shade Zari Pashmina Shawl is the perfect companion. Its generous size allows for versatile styling options, from draping it gracefully over your shoulders to wrapping it around your neck for a chic and cozy look.
This shawl is not only a luxurious accessory but also a cherished heirloom that can be passed down through generations. With proper care, its timeless beauty will endure, making it a valuable addition to your wardrobe.
Indulge in the exquisite craftsmanship and elegance of our Dual Shade Zari Pashmina Shawl. Each piece is meticulously handcrafted by skilled artisans who have honed their craft over generations. Our commitment to quality ensures that you receive a shawl that exemplifies the utmost precision and attention to detail.
Experience the epitome of luxury and style with our Dual Shade Zari Pashmina Shawl. It is a true reflection of the rich heritage of Kashmiri craftsmanship, blending traditional artistry with contemporary sensibilities. Make a fashion statement that is as unique and captivating as you are with this exquisite piece.
• Size : 100 x 200 cm / 40 x 80 inch / 1.11 x 2.22 yard
• Material : 100% pure Pashmina/Cashmere. (Authentic, has no mix of Viscose, Silk etc.) & Metallic Zari
• Weave : Medium Weave, Woven on Wooden Handloom.
• Thread Count: Medium
• Feel : Soft.

Click Here For Care Instructions.

Hurry! Only 0 Left in Stock!
Order in the next to get it by
You may also like